Are you aware of the top 8 things you can be doing to grow your business this year?
Discover what leading businesses have already learned with this free report from
SC Digital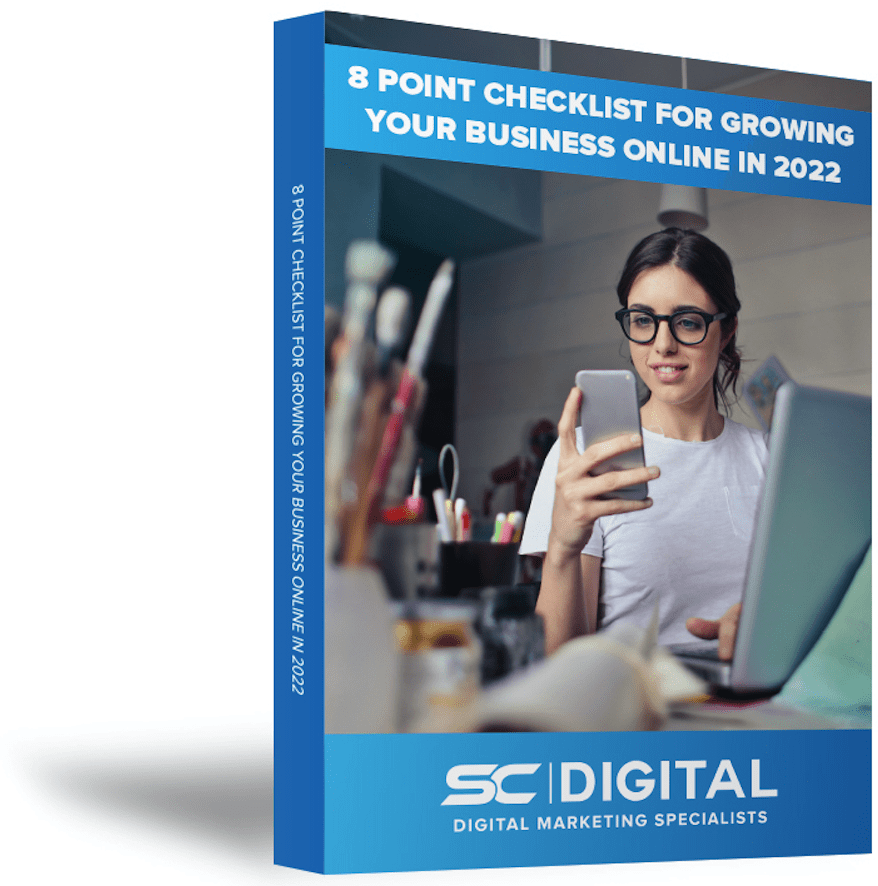 Instantly receive our Free Report to your inbox
See why a growing number of businesses and nonprofit organizations trust SC Digital with their digital marketing.
Learn more about all of our digital marketing services
What are you really trying to accomplish? We help you chart the course and execute.
We will start from scratch, or fix what you've got! And, we'll help you turn your website into a lead generating machine!
Is your website highly ranked for key services in your area on Google search - and Google maps? We can get you there.  Wait'll you see what it does for your bottom line!
Most businesses are wasting tons of money on Google Pay Per Click. We are experts in PPC ads and will drive traffic to your website efficiently and instantly.
We don't "handle" Facebook for you. We "harness" it to drive customers to your door.
A potential customer's first visit to your website is just the beginning. We can target future advertising to those prospects through finely tuned leads generated from your web traffic.
Think of it as a big billboard for your business on every website your best prospects visit.
People are visiting your website and then leaving without contacting you. Do you know why? We'll help you find out and fix the problem.
We know how to harness the power of YouTube to grow your business by targeting demographics based on interest and keyword searches, delivering you new opportunities and impressions.
Email Marketing & Retention
Have an email list? We can help you harness it to generate more business!
Video Marketing
Animated explainer videos, live in-house video and more.
Digital Reputation Management
We will help you manage your offsite internet presence.
Think your people need help on the phone, but not sure how to provide that help? We can.
Website Traffic Analytics
We'll take a deep dive into your website, providing thoughtful analysis on strategy and campaign execution.
Wordpress / Salesforce Integration
Is your business on SalesForce CRM?  Is your website on Wordpress?  We can connect the two and provide seamless lead flow to sales, form flow to admins and a whole lot more.
*If your site is not on wordpress we'll build you a new one