linkedin ads
Tap into an incredible network of processionals
At a lower cost than other ad sources
Get your questions answered.
Request a callback from one of our experts
Why should you be advertising on LinkedIn?
LinkedIn is an online platform that connects the world's professionals. It is a social network that is specifically designed to connect career and business professionals to build strategic relationships. The whole premise is about quality connections.

There are many reasons you should advertise on linkedIn.
Access to a tremendous audience
LinkedIn is similar to Facebook, in the sense that when you make a profile, you must include personal information, but LinkedIn is almost more extensive. It requires a location, work history, education, age, and other demographics.

Excellent targeting accuracy
LinkedIn has an advanced targeting option that allows you to narrow down your audience to be very specific.

Connect directly with individuals within your audience
LinkedIn has features in which you can send customized messages to people within your targeted audience.

Multiple Ad options
LinkedIn is similar to Facebook when it comes to ad options. They have a variety of ads:

Text ads
Display ads
Sponsored ads
Video ads
Sponsored InMail ads
Dynamic ads

You can choose ad goals such as: lead generation, brand awareness, and engagement.
Have questions? Let's get a conversation going! Schedule a time to Zoom with us about Linked In Ads, or call us now. 
Feel Free to Contact Us Here
Fill out the form below. One of our representatives will get in touch with you soon.
How does it work?
It first begins with creating a profile or page for your business on LinkedIn. LinkedIn is a social media platform, but like Google it is a search engine, so your page needs to be optimized in order for potential clients to find you easily, the same as if they searched your website on Google.
LinkedIn is great for sharing content, since it is a business-friendly networking tool, it becomes one of the best places to promote your business content.
People are very likely to interact and engage with your content on LinkedIn because it is a professional atmosphere. There are a variety of options to choose from when creating ads, as well as the ability to target a very specific audience. LinkedIn has an excellent advertising platform that very closely resembles Facebook.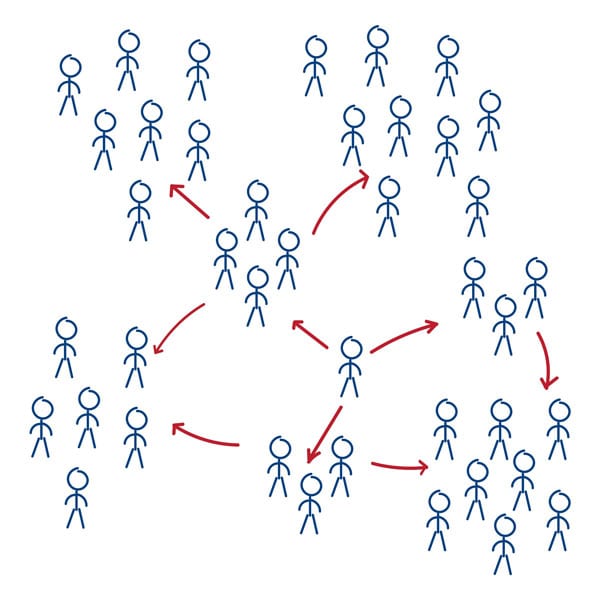 Between its features and extensive network, LinkedIn is truly a very valuable tool in the digital marketing world, and lucky for you we know how to do it all!
When you work with SC Digital on your paid search strategy, we will take a long term, consultative approach to managing your traffic and budget.