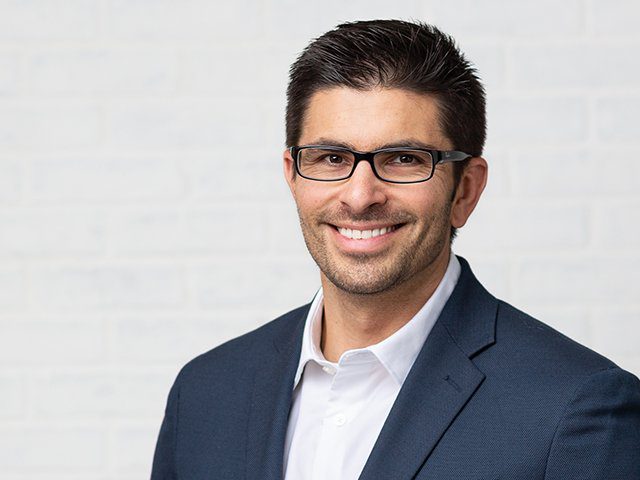 Brad Solomon co-founded SC Digital with Matt after spending 15 years in the retail and digital automotive space. Earning his MBA from University of New Hampshire in 2013, Brad has always been obsessed with personal and professional success, and takes a ton of pride in helping his clients achieve it. Brad lives in Dover, NH, with his wife Jennifer and two children, Jewel and Harper.
Brad is hyper-dedicated and focused on helping clients grow as quickly as they possibly can, and takes great pride in his ability to think outside the box to generate business for clients.
Favorite Quote
"Work like someone else is working 24 hours a day to take it all away from you." – Mark Cuban
"A cold cup of coffee: The one true sign that shit's getting done."
Burning Desire
"To have a job I don't need a vacation from, and don't want to retire from.  Check!"
Secret Weapon
"Wake up earlier than the competition, and surround yourself with people who will be honest with you when you're off your rocker."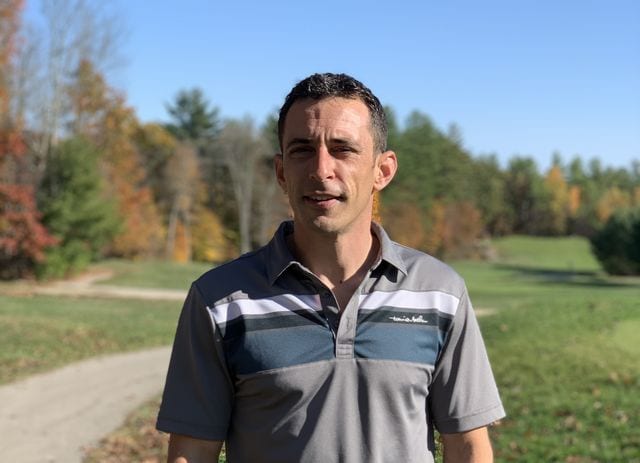 Matt Solomon co-founded SC Digital with Brad because it was quite clear that the digital marketing agency world needed a nimble, scrappy player that could over deliver for clients.
Matt is an SEO mastermind who takes great pride in convincing Google to put his clients' sites at the top of organic search using masterful application of white hat techniques. To Matt, nothing is sexier than a website that goes from "unranked" to "top of organic search" in a short period of time, providing clients with an explosion of new sales opportunities and the ability to grow their business at will.
Favorite Quote
"Hard Work – Dedication." – Floyd $ Mayweather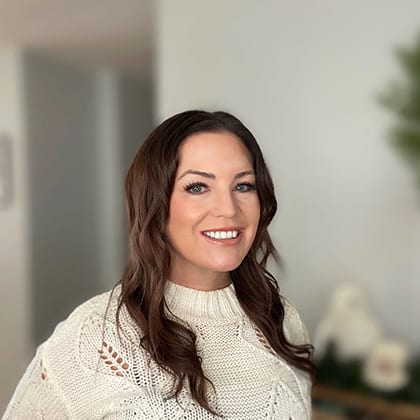 Caitlin Konchek
General Manager
Caitlin Konchek has spent over 10 years leading digital marketing programs for organizations of all shapes and sizes. With experience working for both B2B and B2C brands, Caitlin brings her brand strategy, communications, and digital marketing expertise to the team. As general manager of SC Digital, Caitlin oversees the agency's growing client portfolio and day-to-day operations.   
Caitlin lives in Dover, NH, with her husband Andy. With four dogs at home, Caitlin knows how to wrangle a team.
Favorite Quote
"If you can't measure it, you can't improve it." – Peter Drucker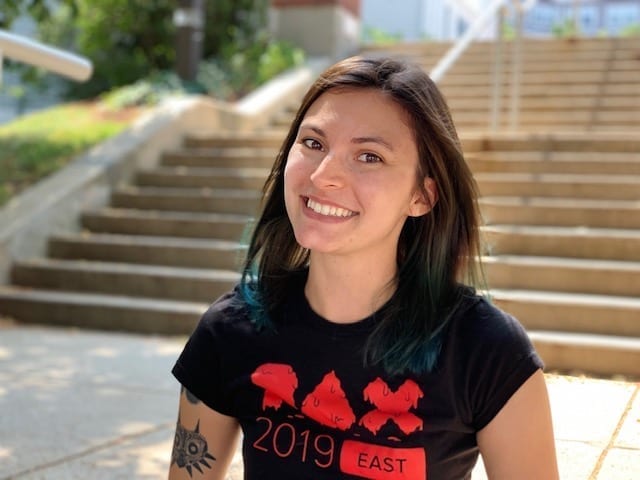 Angela Fedion
Social Media Director
Angela Fedion joined SC Digital in early 2018, and has been an absolute rainmaker for our clients. She holds multiple degrees and certificates in a wide variety of fields, and the SC Digital team is incredibly lucky to have her. Angela specializes in Facebook and Instagram advertising, website creation and design, SEO and client relations. In general, Angela can do pretty much anything her clients need of her and works tirelessly to not only get things done, but to do them better than anybody else.
Angela cut her teeth in the retail and automotive space where she learned customer service, digital marketing, sales and a ton of other invaluable skills. Two things her teammates admire about Angela are her hilarious sense of humor and brutal honesty. And her clients? They love her tireless commitment to overdelivering. Angela lives in Manchester, NH, with her roommate Brooke, and enjoys gaming, Game of Thrones, getting college degrees, traveling to Disney World in July, and Panic! At the Disco.
Favorite Quote
"When you read, don't just consider what the author thinks, consider what you think" – Dead Poets Society
Burning Desire
To have lunch with Jeff Goldblum
Secret Weapon
Disney World Annual Passholder Card
"Our relationship with SC Digital has been outstanding. We appreciate their responsiveness to our ever changing needs."
"SC Digital is the epitome of excellence in business."
"They took the time to understand my company, were flexible with my ideas and needs. Constant communication which is so key in my industry."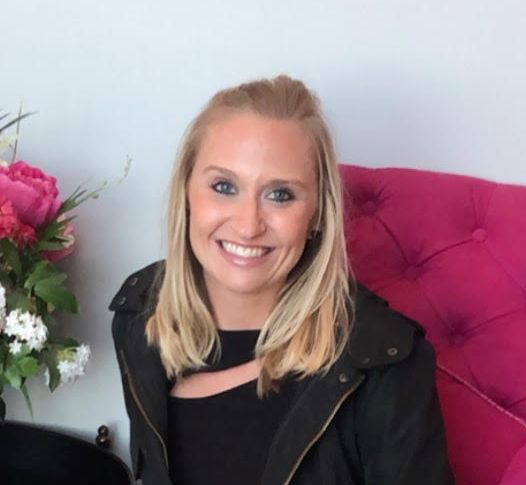 Allison Woods
Senior Digital Strategist
Allison was born and raised in the 603.
She recently purchased a home and planted roots in Webster, NH with her dog and cat. Her background is primarily in Sales sprinkled throughout a few different industries including campers, automobiles and John Deere tractors.
Allison currently holds her 2-15 Life & Health Insurance license as well as her FINRA Series 7 & 66 licenses.
In her free time she enjoys spending time on the lake, DIY projects and experiencing new restaurants.
Favorite Quote
"Knowledge speaks, wisdom listens." – Jimi Hendrix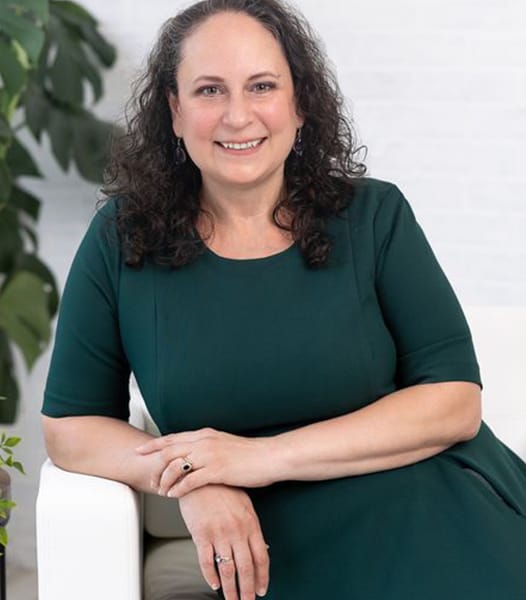 Erica Kinney
Business Development Manager
Erica Kinney has spent the past 15 years in Business Development and has a great deal of experience working with clients to uncover creative solutions in a consultative, no-pressure manner. Client satisfaction is of utmost importance to Erica.
Erica's goal is to appreciate every opportunity, to never take the day for granted, and to always lift up others. She volunteers for a number of civic and charitable organizations, always looking for ways to help her community and support causes close to her heart.
Erica lives in Eliot, Maine with her spouse TJ and 4 cats, Juniper, Caper, Banana and Mango. Erica loves cooking healthy comfort food (big enough to feed an army) and has been teased that she is not capable of making a meal with fewer than 12 fruits and veggies on the plate. Traveling, learning about and experiencing other cultures is one of Erica's past times. She truly believes you can't appreciate where you come from until you have visited everywhere else.
Favorite Quote
"The best gift you can give yourself is the gift of possibility." – Paul Newman
Favorite Quote
"What have you done today to earn your air?" – Susan Berkenbush, Erica's grandmother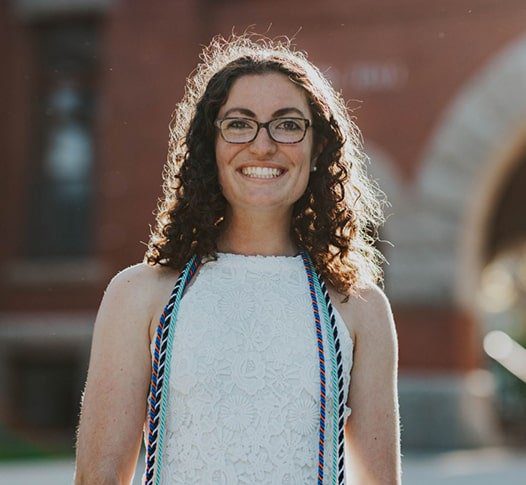 Katelyn Howe
Client Success Manager
Katelyn Howe joined SC Digital in the summer of 2022. She focuses on client relations and loves gaining experience in all areas of digital marketing, specifically email marketing and tracking analytics.
Born in New Hampshire, Katelyn attended the University of New Hampshire and earned her degree in Business Administration with options in Marketing and Information Systems and Business Analytics. Since then she has been fascinated with telling the story behind the data in marketing campaigns.
In her free time she enjoys sailing, running, and cooking meals with her friends!
Favorite Quote
"The joy of life itself comes from encounters with new experiences" – Jon Krakauer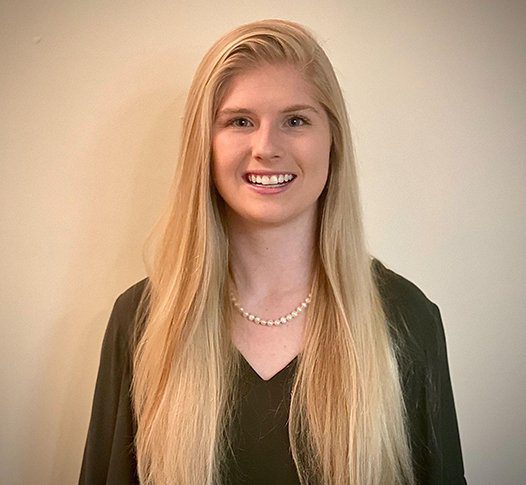 Claire West
Content and Business Development Strategist
Claire West joined the SC Digital Team as a part time member in the Fall of 2021. Her predominant rule includes editing website copy along with creating social media content.
She is a student at the University of Alabama in Huntsville, and is pursuing a degree in Marketing. Claire has experience in sales, customer service, and creating page layouts.
In her free time she trains and competes with her dogs in various different disciplines of dog training including agility.
She enjoys volunteering, hiking, and serving as the VP of the Financial Management Association on campus.
Favorite Quote
"The best way to predict the future is to create it." – Peter Drucker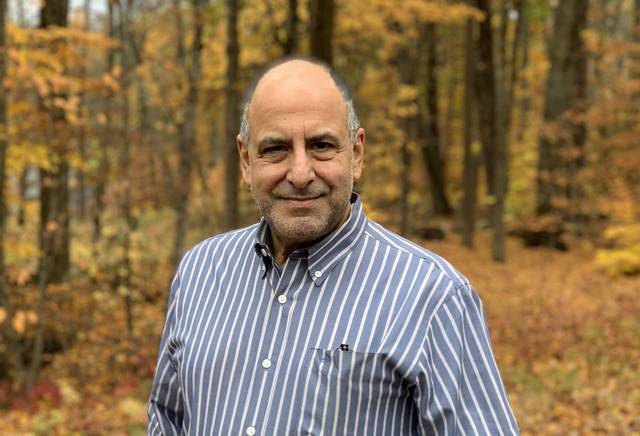 Dave Solomon
Manager of Strategic Initiatives
David Solomon brings more than 40 years of experience in communications and business management to SC Digital. He has served as executive editor of Seacoast Newspapers (now Seacoast Media); as executive editor and vice president of Telegraph Publishing in Nashua; and as senior staff writer and State House Bureau Chief for the New Hampshire Union Leader.
He brings a seasoned eye to website and social media content for SC Digital clients, as both writer and editor, while managing the agency's strategic planning process.
Dave loves hiking and camping, and along with his wife Penny, is on a campaign to visit as many national parks as possible.
Favorite Quote
"Creativity is intelligence having fun." – Albert Einstein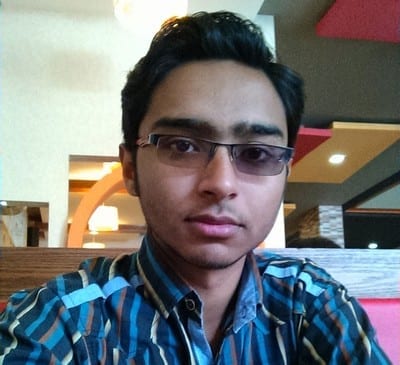 Naimatullah Memon
Web Developer
Naimatullah Memon has been working with SC Digital since June of 2017 and heads up our web development projects. Hailing from Karachi, Pakistan, Naimatullah is a master programmer and is especially well-versed in WordPress, Joomla, and much more.
Naimatullah earned his software engineering degree at the age of 22 years old and attributes his success to extreme perseverance, an obsessive commitment to excellence and consistent improvement. Naimatullah recently gained his certification in web app development and search engine optimization.
We are incredibly lucky to have Naimatullah on our team.  He's got a fantastic ability to program his way to achieving the most difficult of goals, and helps the team overcome many digital challenges that would leave most people highly perplexed.  He works quickly, efficiently and always with a smile. Guess you could say Naimatullah is our competitive advantage.
Favorite Quote
"Mindset is what separates the best from the rest"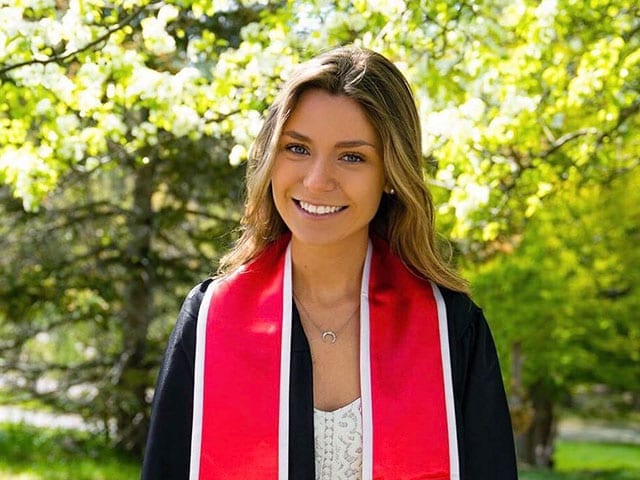 Katie Estabrook
SEO & Digital Strategist
Katie Estabrook joined SC Digital in the winter of 2019 as a part time member. She works primarily with Facebook and Instagram creating ads and content for our clients.
Katie is a New England native, growing up along the East Coast. She is a recent graduate of the University of New Hampshire, where she earned a degree in communications and media studies. She has always had a love for social media and the platform's ability to create a community among users.
She loves creating interesting and exciting content and using her creativity to do so. Katie enjoys taking photos, being surrounded by friends, and being near the ocean.
Favorite Quote
"Luck is the residue of design."  -John Milton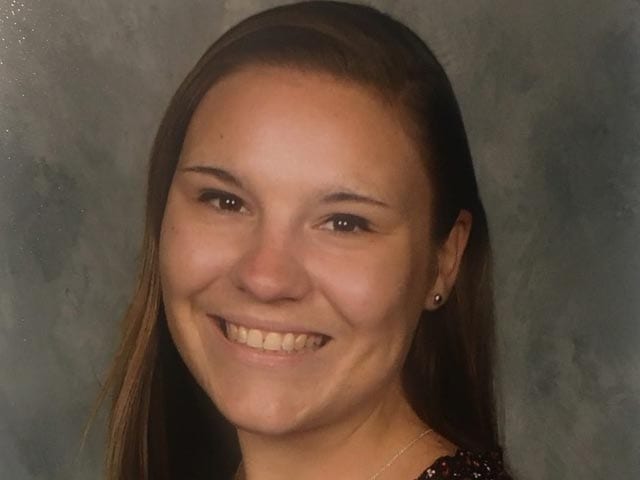 Maddie Rennie
Google Ads Strategist
Maddie Rennie joined SC Digital in the fall of 2019 as a part-time member of our team. She often wears multiple hats, but mainly spends her days as our Social Media and Google Ads guru.
Maddie started out working for an online publication writing editorial pieces on a variety of subjects. This allowed her to strengthen her content writing skills, dip her toes in the water with SEO, and manage multiple social media platforms.
Originally from the Seacoast area, Maddie earned her degree in English from the University of New Hampshire. She loves putting her creative writing talents to work when developing eye-catching original content.
Maddie lives in Kittery Point, Maine, with her boyfriend Jeremy, their cat Luna and dog Kota. In her free time she loves to travel and take her dog for walks on the beach.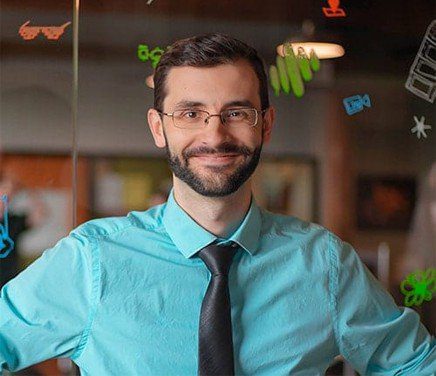 Joel is an enthusiastic web developer with a diverse toolbelt that is always expanding. After gaining extensive experience in JavaScript, jQuery, React, Node/Express.js, MySQL, MongoDB, CSS and HTML through UNH/Trilogy Education's full-stack boot camp, Joel has continued to pursue his love of coding by honing his existing skills & learning new technologies like WordPress, AWS, Jest and Typescript.
While Joel isn't enjoying the art of coding, he loves to discover beauty elsewhere by exploring nature, reading, and playing music.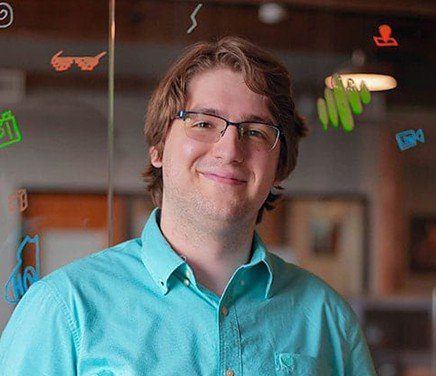 Samuel Wood
Web Developer and Designer
Part developer and part designer, Sam has practice working with a full suite of tools important for any project. With experience in HTML, CSS, PHP, JavaScript, jQuery, SQL, and WordPress, as well as Adobe products such as Photoshop, Illustrator, and InDesign.
Sam received his Bachelors of Science in Web Development and Design from SNHU.
While Sam isn't working on websites he designs t-shirts, plays tabletop games with friends, and goes skiing.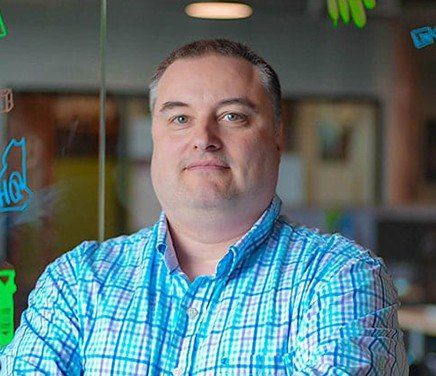 Charles Hoffman
Web Developer & Lead Support
Charles has spent the last fifteen-plus years utilizing a multitude of programming languages and fine-tuning his WordPress / CMS frameworks knowledge. Charles has brought his extensive background to Loud Canvas Media along with his calm, professional and personable approach to managing the daily flow of the support desk.
Charles's career began as a hobby and flourished into something he enjoys doing daily. Charles is currently engaging in regular online courses to expand his knowledge because he genuinely loves the work!
In his free time, you can spot Charles enjoying quality time with his friends and family. His all-time favorite hobby is perfecting his Snickerdoodle Cheesecake!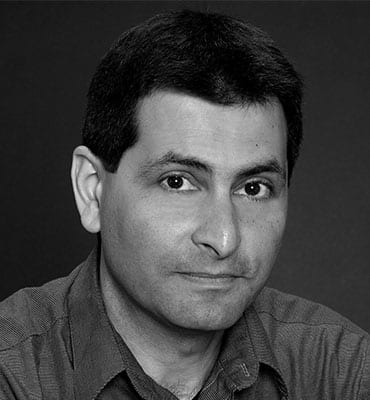 Louis Solomon
Senior Copywriter
Lou has always been an excellent writer, and this was evident in his years of teaching English to high school students.
His skills as a wordsmith have only grown sharper since he completed his MFA from Florida Atlantic University. Lou is now a Senior Copywriter and Blog Writer for SC Digital, where he uses his keen eye for market research to help brands connect with their consumers.
He also enjoys writing personal essays and memoirs in his spare time.
Favorite Quote
"Make it about the work."