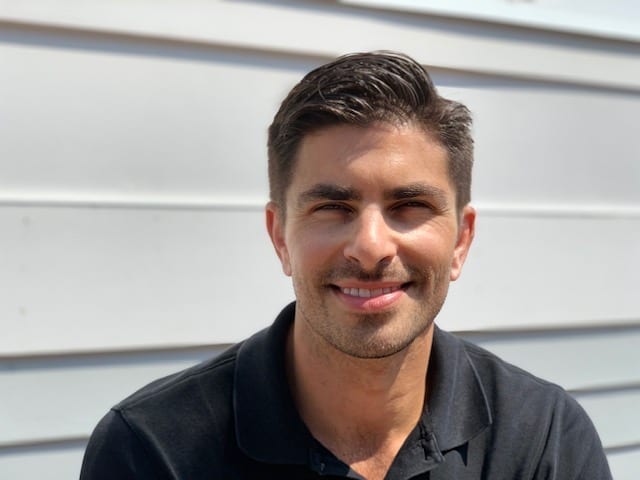 Brad Solomon co-founded SC Digital with Matt after spending 15 years in the retail and digital automotive space. Earning his MBA from University of New Hampshire in 2013, Brad has always been obsessed with personal and professional success, and takes a ton of pride in helping his clients achieve it. Brad lives in Dover, NH, with his wife Jennifer and two children, Jewel and Harper.
Brad is hyper-dedicated and focused on helping clients grow as quickly as they possibly can, and takes great pride in his ability to think outside the box to generate business for clients.
Favorite Quote
"Work like someone else is working 24 hours a day to take it all away from you." – Mark Cuban
"A cold cup of coffee: The one true sign that shit's getting done."
Burning Desire
"To have a job I don't need a vacation from, and don't want to retire from.  Check!"
Secret Weapon
"Wake up earlier than the competition, and surround yourself with people who will be honest with you when you're off your rocker."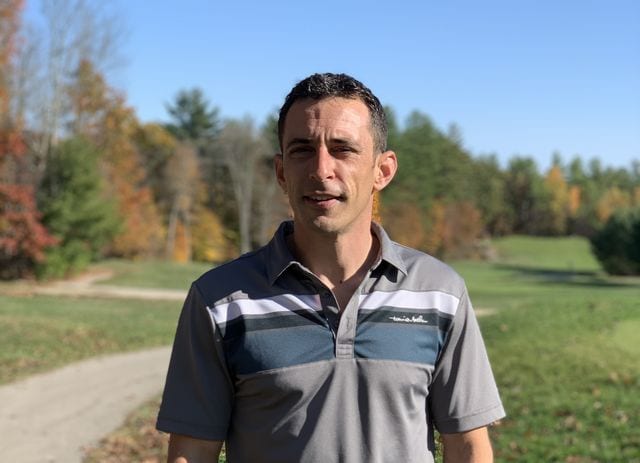 Matt Solomon co-founded SC Digital with Brad because it was quite clear that the digital marketing agency world needed a nimble, scrappy player that could over deliver for clients.
Matt is an SEO mastermind who takes great pride in convincing Google to put his clients' sites at the top of organic search using masterful application of white hat techniques. To Matt, nothing is sexier than a website that goes from "unranked" to "top of organic search" in a short period of time, providing clients with an explosion of new sales opportunities and the ability to grow their business at will.
Favorite Quote
"Hard Work – Dedication." – Floyd $ Mayweather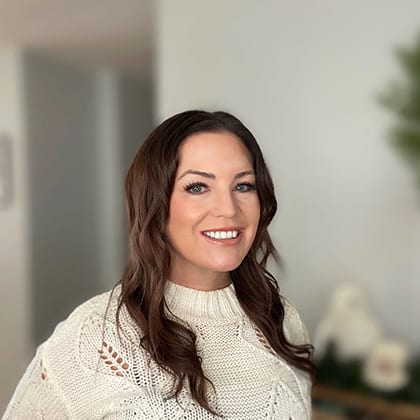 Caitlin Konchek
General Manager
Caitlin Konchek is the newest addition to SC Digital and brings strong brand, digital marketing, team leadership, project management and PR experience to the team. Caitlin's passion is in helping companies develop and execute robust digital marketing strategies. In her role at SC Digital, she supports agency operations with a laser focus on client service and agency growth.
Before joining SC Digital, Caitlin served as the marketing director for a strategic brand identity and marketing agency in Portsmouth, where she worked with B2B and B2C clients of the sizes across many industries.  These industries included energy, technology, and healthcare.
Caitlin lives in Dover, NH, with her husband Andy. With five dogs and a cat at home, Caitlin knows how to wrangle a team.
Favorite Quote
"If you're not first, you're last." – Grant Cardone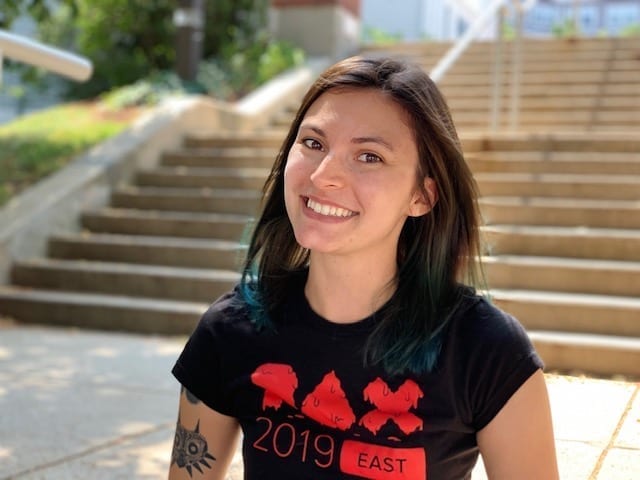 Angela Fedion joined SC Digital in early 2018, and has been an absolute rainmaker for our clients. She holds multiple degrees and certificates in a wide variety of fields, and the SC Digital team is incredibly lucky to have her. Angela specializes in Facebook and Instagram advertising, website creation and design, SEO and client relations. In general, Angela can do pretty much anything her clients need of her and works tirelessly to not only get things done, but to do them better than anybody else.
Angela cut her teeth in the retail and automotive space where she learned customer service, digital marketing, sales and a ton of other invaluable skills. Two things her teammates admire about Angela are her hilarious sense of humor and brutal honesty. And her clients? They love her tireless commitment to overdelivering. Angela lives in Manchester, NH, with her roommate Brooke, and enjoys gaming, Game of Thrones, getting college degrees, traveling to Disney World in July, and Panic! At the Disco.
Favorite Quote
"When you read, don't just consider what the author thinks, consider what you think" – Dead Poets Society
Burning Desire
To have lunch with Jeff Goldblum
Secret Weapon
Disney World Annual Passholder Card
"Our relationship with SC Digital has been outstanding. We appreciate their responsiveness to our ever changing needs."
"SC Digital is the epitome of excellence in business."
"They took the time to understand my company, were flexible with my ideas and needs. Constant communication which is so key in my industry."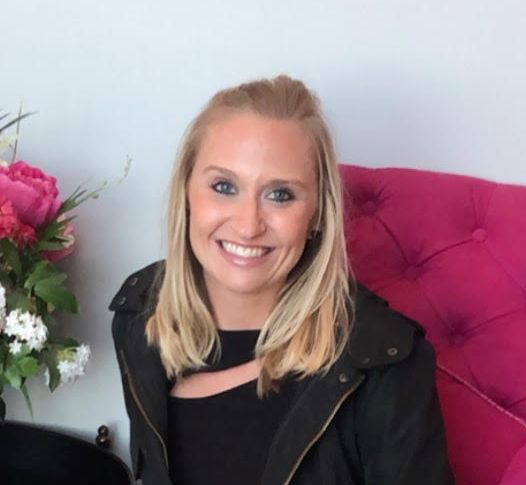 Allison Woods
Client Success Manager
Allison was born and raised in the 603.
She recently purchased a home and planted roots in Webster, NH with her dog and cat. Her background is primarily in Sales sprinkled throughout a few different industries including campers, automobiles and John Deere tractors.
Allison currently holds her 2-15 Life & Health Insurance license as well as her FINRA Series 7 & 66 licenses.
In her free time she enjoys spending time on the lake, DIY projects and experiencing new restaurants.
Favorite Quote
"Knowledge speaks, wisdom listens." – Jimi Hendrix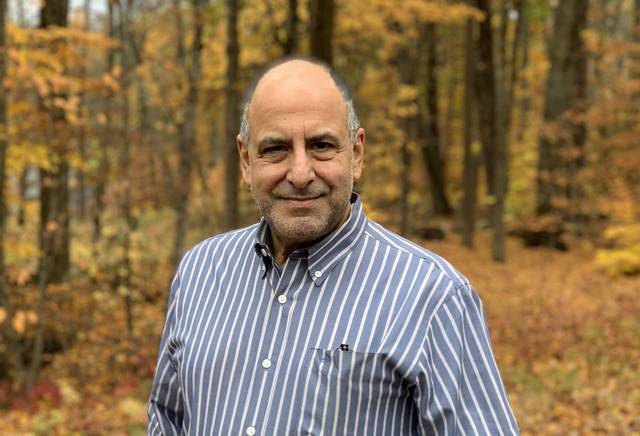 Dave Solomon
Manager of Strategic Initiatives
David Solomon brings more than 40 years of experience in communications and business management to SC Digital. He has served as executive editor of Seacoast Newspapers (now Seacoast Media); as executive editor and vice president of Telegraph Publishing in Nashua; and as senior staff writer and State House Bureau Chief for the New Hampshire Union Leader.
He brings a seasoned eye to website and social media content for SC Digital clients, as both writer and editor, while managing the agency's strategic planning process.
Dave loves hiking and camping, and along with his wife Penny, is on a campaign to visit as many national parks as possible.
Favorite Quote
"Creativity is intelligence having fun." – Albert Einstein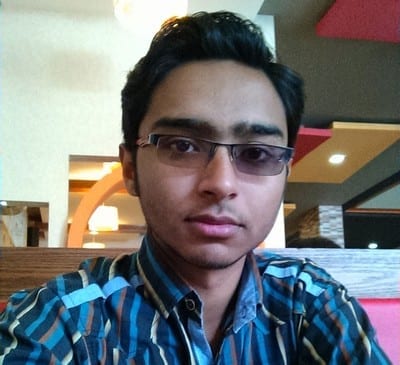 Naimatullah Memon
Web Developer
Naimatullah Memon has been working with SC Digital since June of 2017 and heads up our web development projects. Naimatullah is a master programmer and is especially well-versed in WordPress, Joomla, and much more.
Naimatullah earned his software engineering degree at the age of 22 years old and attributes his success to extreme perseverance, an obsessive commitment to excellence and consistent improvement. Naimatullah recently gained his certification in web app development and search engine optimization.
We are incredibly lucky to have Naimatullah on our team.  He's got a fantastic ability to program his way to achieving the most difficult of goals, and helps the team overcome many digital challenges that would leave most people highly perplexed.  He works quickly, efficiently and always with a smile. Guess you could say Naimatullah is our competitive advantage.
Favorite Quote
"Mindset is what separates the best from the rest"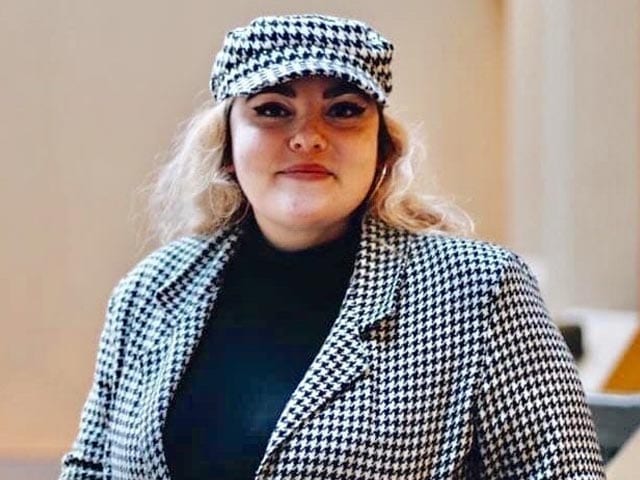 Olivia Hyde
Social Media Manager
Olivia Hyde joined SC Digital in late 2019. She has been assisting Angela in all things social media marketing, SEO Research, photography, graphic and website design. Meeting and working along with all the new clients, Olivia is really starting to get a holistic practice and understanding of digital marketing.
Born and raised in Hampton, NH, Olivia went to Winnacunnet High School and just graduated from Emmanuel College in Boston, Massachusetts last May with a degree in Media Communications and Photography. She continues to hone her craft in the field every day both in and out of the office. While in school, she worked with and taught social media, Adobe software and Epson product maintenance, and developed passion for the work.
Olivia came home to live in Hampton and enjoys going to music festivals, traveling with friends, the ocean, and all things autumn.
Favorite Quote
"Decisions are made by those who show up." -Aaron Sorkin
Secret Weapon
24 oz Aroma Joes Paris Toast with Coconut Milk.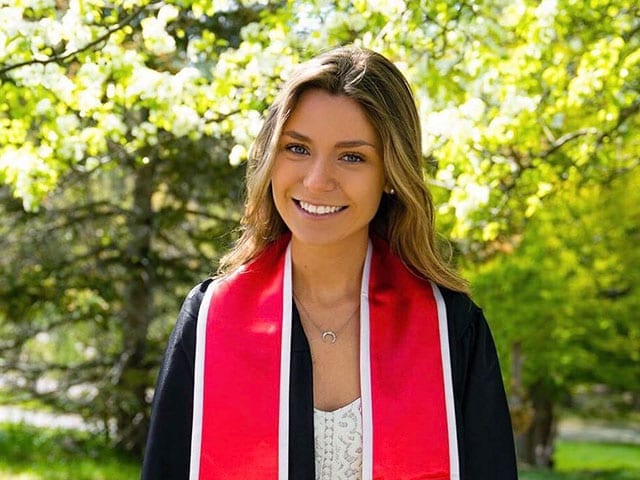 Katie Estabrook
Content Creator
Katie Estabrook joined SC Digital in the winter of 2019 as a part time member. She works primarily with Facebook and Instagram creating ads and content for our clients.
Katie is a New England native, growing up along the East Coast. She is a recent graduate of the University of New Hampshire, where she earned a degree in communications and media studies. She has always had a love for social media and the platform's ability to create a community among users.
She loves creating interesting and exciting content and using her creativity to do so. Katie enjoys taking photos, being surrounded by friends, and being near the ocean.
Favorite Quote
"Luck is the residue of design."  -John Milton
Elizabeth Forgiel
Business Development Manager
Elizabeth is one of the newest additions to SC Digital, and as her resume shows, she has done it all. Having worked in higher education, construction, the healthcare industry, and nonprofits, Elizabeth's diverse experience has been driven by one thing: communication. She brings a great passion for learning, solving problems, and teamwork to her role as a Business Development Manager.
Elizabeth was raised in rural New Hampshire, but has lived all over the east coast and in Italy. She graduated from Smith College and holds a Masters degree in Italian language and literature from UNC Chapel Hill. She speaks Italian fluently, loves swimming and boxing, and lives off of coffee and parsnips. Elizabeth can often be found hiking with her dog Daisy or at a concert …really, any concert of any musical genre.
Favorite Quote
"Opportunity is missed by most people because it is dressed in overalls and looks like work." -Thomas Edison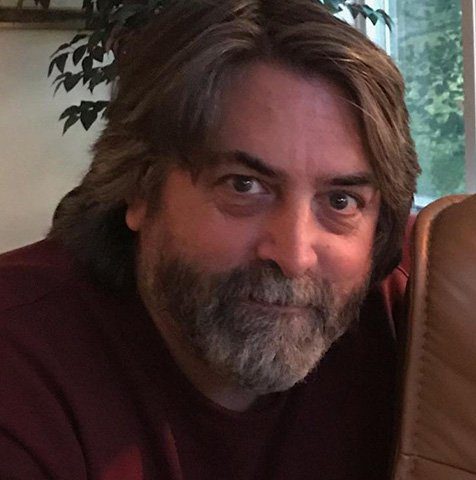 David Morrow
SEO and Google Ads Strategist
David is a creator at heart and loves helping clients succeed on the internet – today's most powerful and important medium. His success is a result of over 25 years of marketing experience across multiple platforms including music, television, print, radio, and the internet.
His experience with numerous industries has given him the ability to understand the nuances of a variety of businesses and their unique needs.
David began his career in the hotel industry. But, through a chance encounter, entered the music industry as manager of 5-time Grammy Award winning music artist, B.J. Thomas. Eventually he transitioned into television as a field producer for magazine shows such as Inside Edition, Entertainment Tonight, and Access Hollywood.
He has also held positions as PR Director for Kenny Rogers Roasters, Director of Marketing for Vivra Asthma & Allergy, and most recently Director of Digital Marketing for Loud Canvas Media.
Favorite Quote
"The harder I work, the luckier I get." -Samuel Goldwyn
Burning Desire
To live in the moment and appreciate the wonderful things happening in my life, especially my family and friends.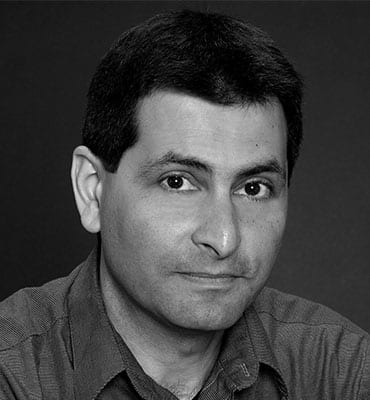 Lou Solomon
Content Writer
Lou managed a career as an actor in New York for several years before moving back home to Maine to raise his second son. He's proud to be working with Brad and Matt to provide creative content that is not only factual but also enjoyable to read. Lou has a Bachelor of Science in English and a Master of Fine Arts in Theater, which prepared him for his eclectic career in business, education, food and beverage, theater, film and now writing.
He is in Actors Equity and looks forward to acting in a play again someday. Lou's favorite saying is, "Leave it at the door", which he used to tell his actors to prepare them for rehearsing without interference. He is happy and proud to be part of the accomplished SC Digital team.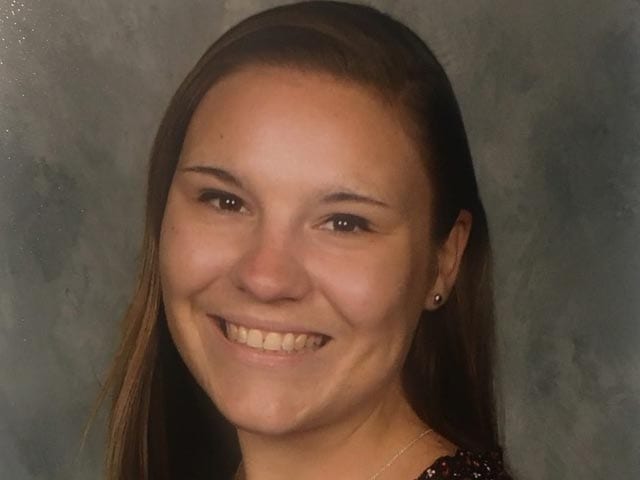 Maddie Rennie
Content Creator
Maddie Rennie joined SC Digital in the fall of 2019 as a part-time member of our team. She often wears multiple hats, but mainly spends her days as our Social Media and Google Ads guru.
Maddie started out working for an online publication writing editorial pieces on a variety of subjects. This allowed her to strengthen her content writing skills, dip her toes in the water with SEO, and manage multiple social media platforms.
Originally from the Seacoast area, Maddie earned her degree in English from the University of New Hampshire. She loves putting her creative writing talents to work when developing eye-catching original content.
Maddie lives in Kittery Point, Maine, with her boyfriend Jeremy, their cat Luna and dog Kota. In her free time she loves to travel and take her dog for walks on the beach.