Retargeting
Plan for success with the right strategy.
Turn IDEAS INTO ACTION
Feel Free to Contact Us Here
Fill out the form below. One of our representatives will get in touch with you soon.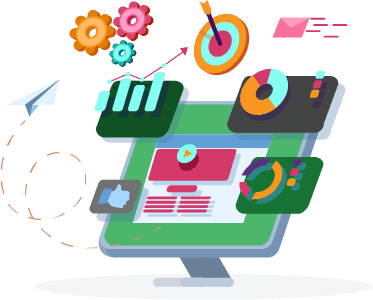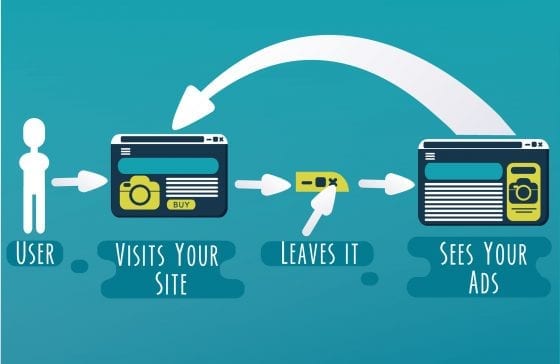 Retargeting is when a user sees your ads after visiting one of your web properties or interacting with your business in some way. Although many find them to be annoying, the effectiveness of a solid retargeting strategy can not be overstated. Not all retargeting strategies are alike, though, and we can formulate the correct one for your business.
Website retargeting
This is the type of retargeting most people think of when they hear the word. This is when people have visited your website and then continue to see your ads on other sites they visit after the fact.
URL retargeting
Similar to website retargeting, this type of retargeting is more defined. For instance let's say your business is a sporting goods store, and your website features different pages about basketball, hockey and tennis equipment.  Your retargeting strategy can be set up to show tennis-related ads to people who visited your tennis page, hockey-related ads to people who visited your hockey page, and so on.
Facebook and Instagram retargeting
If you're driving traffic to your Facebook or Instagram profiles, this type of strategy will bring them back even after they've left. The retargeting ads happen on the actual Facebook and Instagram profiles, as opposed to other websites.
Who should use retargeting ads?
Businesses who want to drive consistent messaging to their customers and convert more sales, even when they didn't happen the first time, should consider a retargeting strategy.
Click Here
We know what we're doing
As expert digital marketers, we have a deep understanding of the different tools available to your business and which are the best for your particular goals. We'll be able to customize a retargeting strategy that will not only bring people back to your website or social media properties, but also tangible conversions and results.
We'll involve you in the process to whatever degree you prefer
This process requires a certain amount of involvement from you, the business owner, because we have to make sure we're investing your money to meet goals you care about achieving. You'll find our team will take a consultative approach to your marketing as opposed to a "one-size-fits-all" program
Transparent results
You can receive reporting at whatever interval you'd like. If you want instant feedback on the success of your campaigns, then daily or weekly reporting might be the best for you.  Or, if you'd prefer to be a bit more "hands off" and let things run their course (this is the typically the best plan), then monthly reporting and review is probably the right program