Discover if your business qualifies to get exclusive leads through Google Guarantee.
Don't Miss Out on the Opportunity to Boost Your Business's Visibility and Credibility with Google Guaranteed. Check Your Eligibility Now!
See if you qualify
Enter your info and we'll get in touch shortly.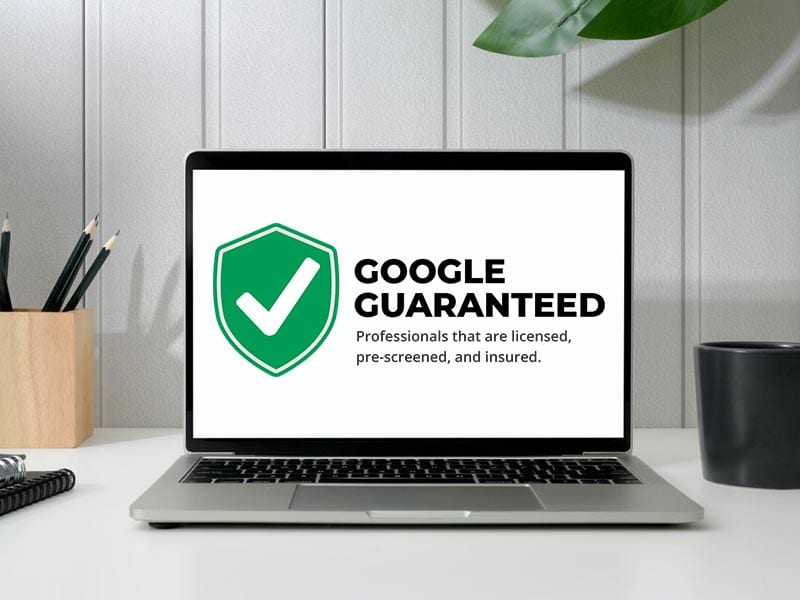 Why Google Guarantee (aka "Google Local Services")?
Flexible Budget: Choose your weekly and monthly budget to fit your business needs.
Pay Per Lead: Control your cost by choosing how much you pay per lead, ensuring you get the best ROI.
Exclusive Leads: Enjoy exclusive leads for your business, with no competition from other companies.
Accurate and Transparent Reporting: Get clear and detailed reports on your leads, conversions, and performance, with no hidden fees or charges.
Set Yourself Apart: Stand out from the competition and boost your credibility with the Google Guaranteed badge.
Direct Phone Calls: Receive direct phone calls from potential customers, making it easy to convert leads into sales.
What businesses can be Google Guaranteed (or "Google Screened")?
✅Acupuncturist  ✅Animal shelter ✅Appliance repair ✅Bankruptcy lawyer ✅Beauty school ✅Business lawyer ✅Carpenter ✅Carpet cleaning ✅Child care ✅Contract lawyer ✅Countertop pro ✅Criminal lawyer ✅Dance instructor ✅Disability lawyer ✅Driving instructor ✅Dui lawyer ✅Electrician ✅Estate lawyer ✅Family lawyer ✅Fencing pro ✅Financial planner ✅First aid trainer ✅Flooring pro ✅Foundation pro ✅Funeral home ✅Garage door pro ✅General contractor ✅Handyman ✅Home inspector ✅Home security ✅Home theater ✅House cleaner ✅HVAC ✅Immigration lawyer ✅Ip lawyer ✅Junk removal ✅Labor lawyer ✅Landscaper ✅Language instructor ✅Lawn care ✅Litigation Lawyer ✅Locksmith ✅Malpractice lawyer ✅Massage school ✅Mover ✅Personal injury lawyer ✅Personal trainer ✅Pest control ✅Pet adoption ✅Pet boarding ✅Pet grooming ✅Pet trainer ✅Plumber ✅Pool cleaner ✅Pool contractor ✅Preschool ✅Real estate agent ✅Real estate lawyer ✅Roofer ✅Sewage pro ✅Siding pro ✅Snow removal ✅Tax lawyer ✅Tax specialist ✅Traffic lawyer ✅Tree service ✅Tutor ✅Veterinarian ✅Water damage ✅Weight loss service ✅Window cleaner ✅Window repair ✅Yoga instructor
Hear what our clients have to say about SC Digital: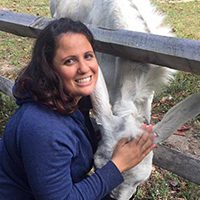 "SC Digital exceeded our expectations! The whole team is incredibly helpful and responsive every step of the way. Within 24 hours my investment into advertising had paid for itself. Overall, in our first month, revenue increased 10k, 150% of what it was!"
Services provided:
Website Design & Development, SEO, Google Ads
Kara Dello Russo, Canine Academy of Berwick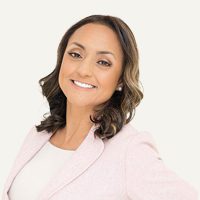 "SC Digital has done a fantastic job in helping the online presence of my business. Highly recommend them. The team is professional & concise with their expertise."
Services provided:
Website Design & Development, SEO, Google Ads
Dr. Carlivette Santamaria, Oasis Dental and Azure Dental Studio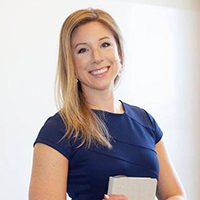 "Brad Solomon and his team are professional and deeply talented! From experienced developers to robust creative minds, they take supporting their clients to the next level. As an agency owner myself, I partner with SC Digital whenever possible, bounce ideas off Brad and his team, and troubleshoot problems with them as trusted colleagues. So if you need marketing support - you're in excellent hands with this agency."
Jaime Weatherby, Weatherby Media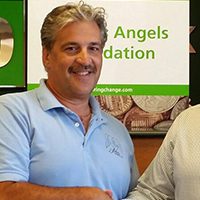 "I founded a local charity, Annie's Angels Memorial Fund. When we needed to find a new web design team, SC Digital was the team we chose! SC Digital was exactly what we needed to bring our web presence to the next level."
Services provided:
Web Design and Support
Bill DaGaiu, Annie's Angels Memorial Fund