This is a collection of SEO Case studies that show some of the tremendous results we have helped our clients achieve.
The graph is the "Visibility Trend" for the client's website (how much more visible their website has become in search engines).
The keyword table shows ranking fluctuations for various search terms. The numbers (right) represent the Google rankings. 1-10 is first page of Google, 11-20 is 2nd page of Google, and so on.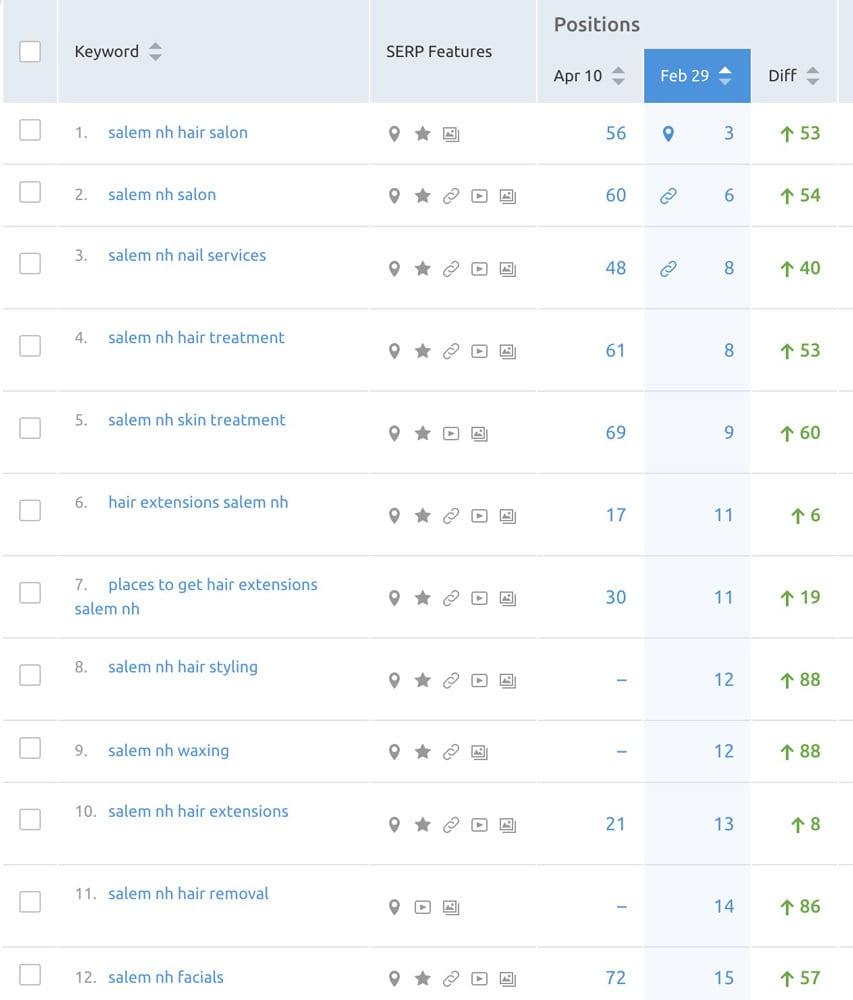 Omaggio Salon and Spa
Omaggio is a salon in Salem NH.  You can clearly see the amazing increases in organic search rankings they have experienced since starting their work with us.
The chart on the left shows and overall upward increase in their search engine visibility for local salon-related search terms.  For example, a random search for "salem nh hair salon" would have shown no sign of Omaggio at the beginning of our partnership. 
Omaggio now appears in the 3rd position on the first page of Google for that term. This is due to our sophisticated search engine optimization techniques and vast experience working with clients of all sizes.
Here are more examples of SEO successes our clients have achieved
Impact Management Landscaping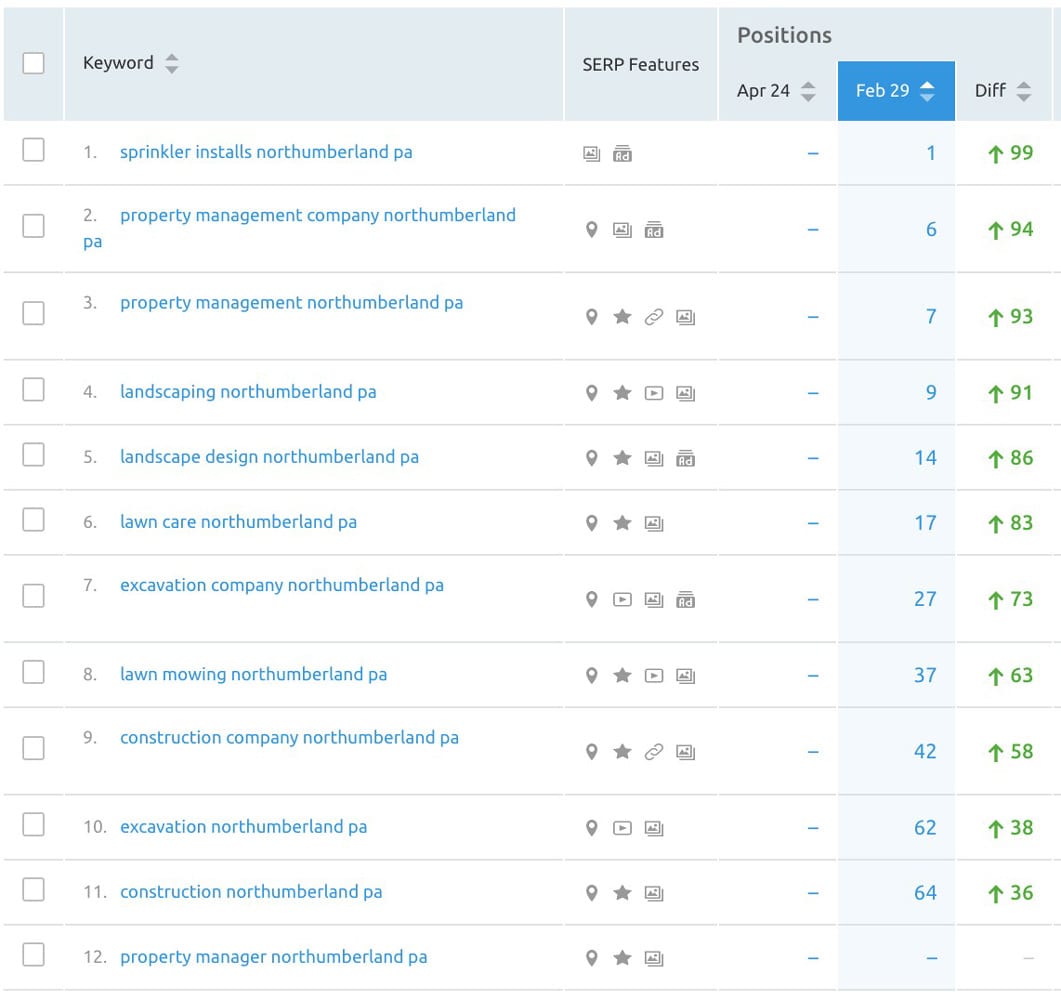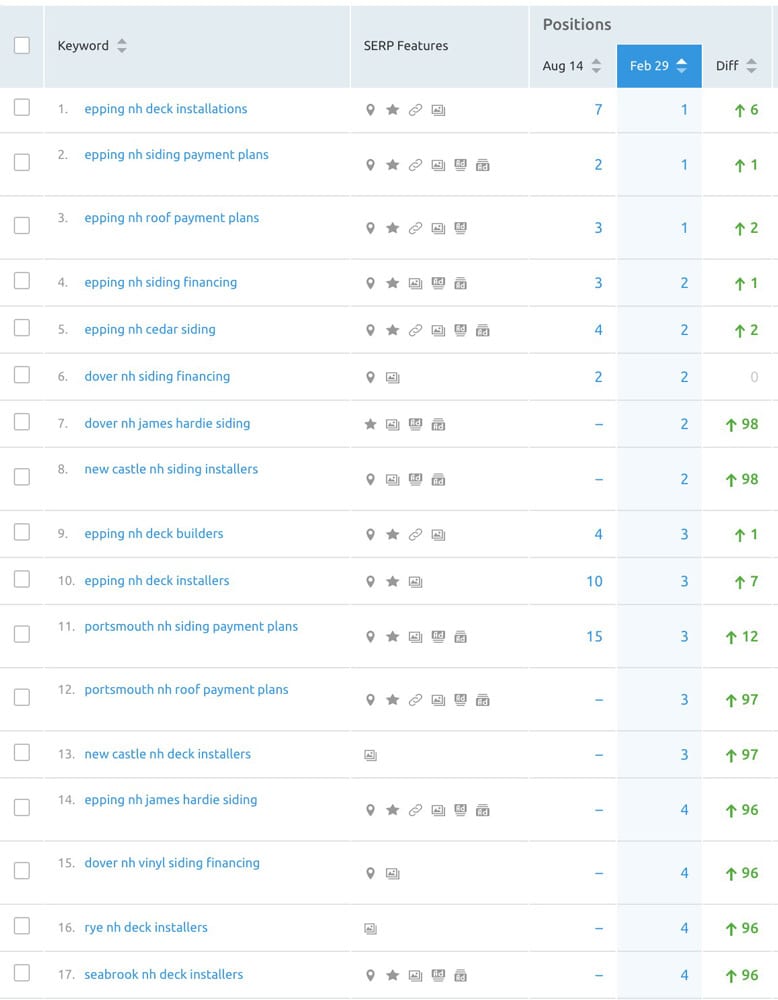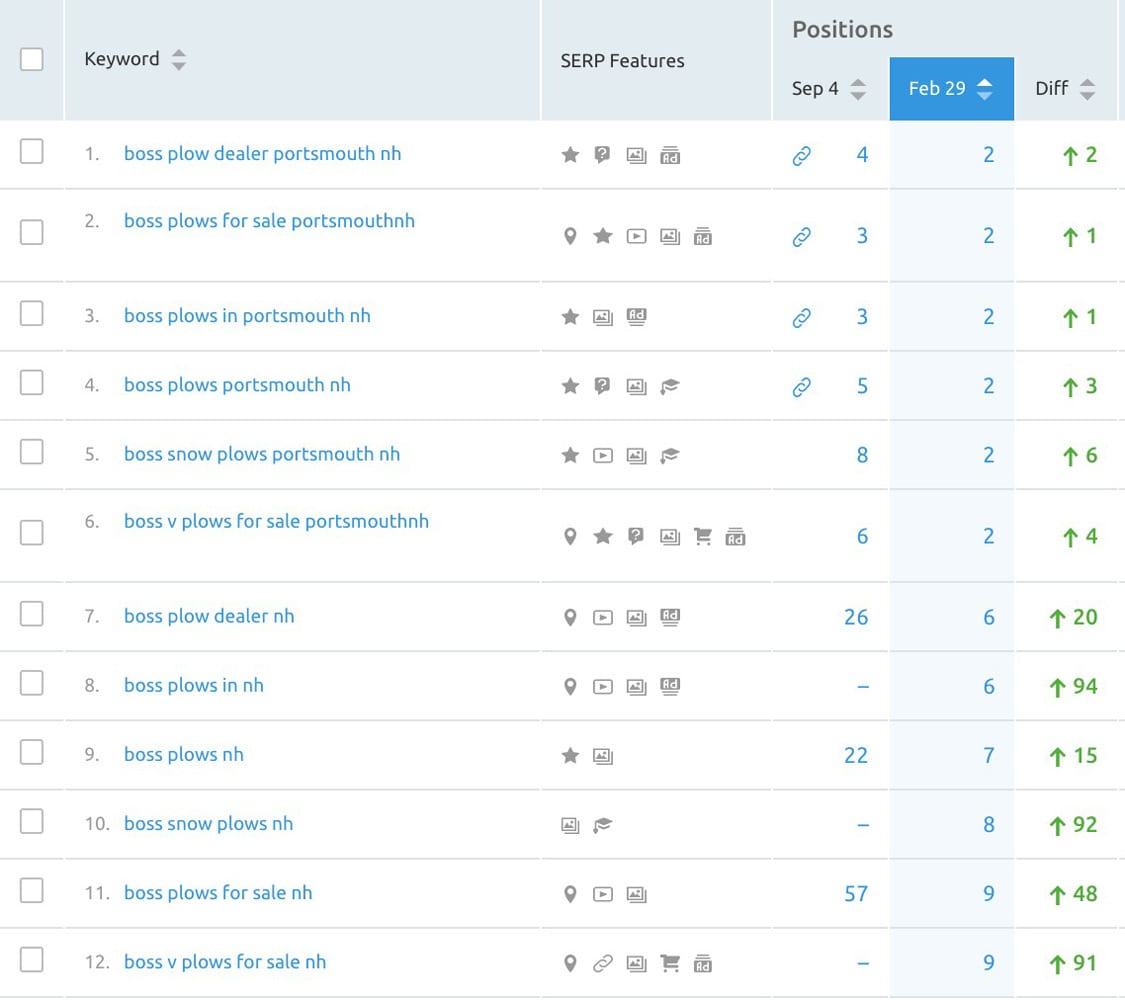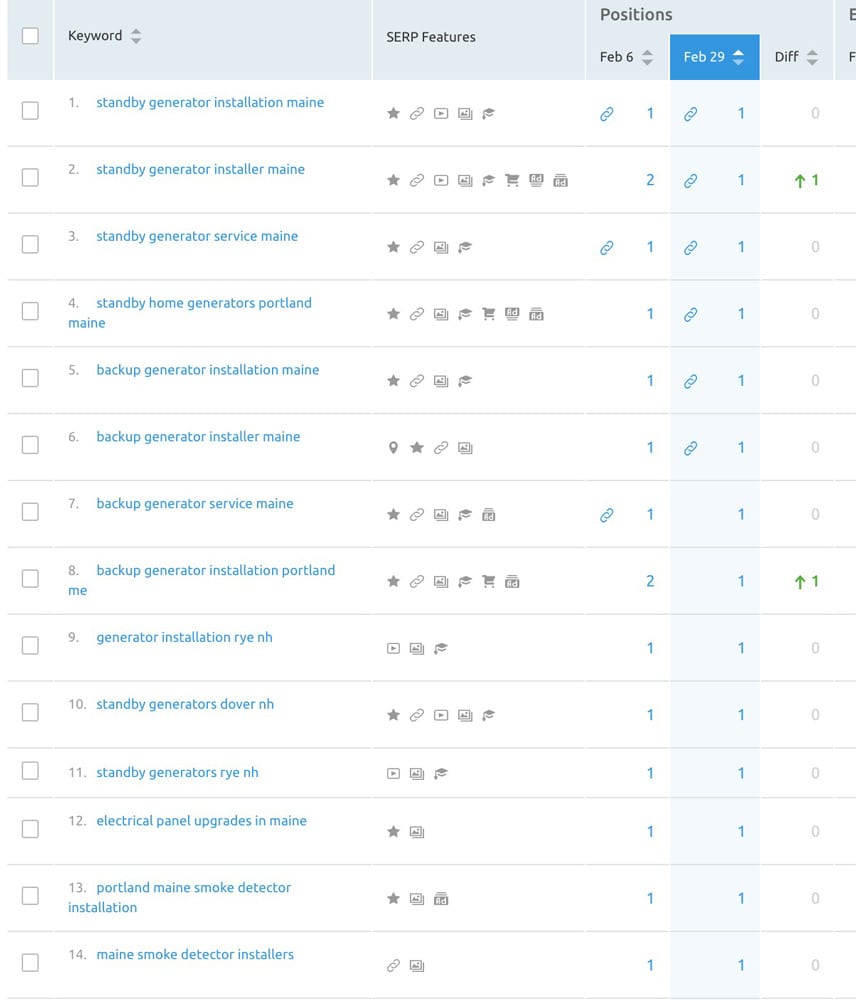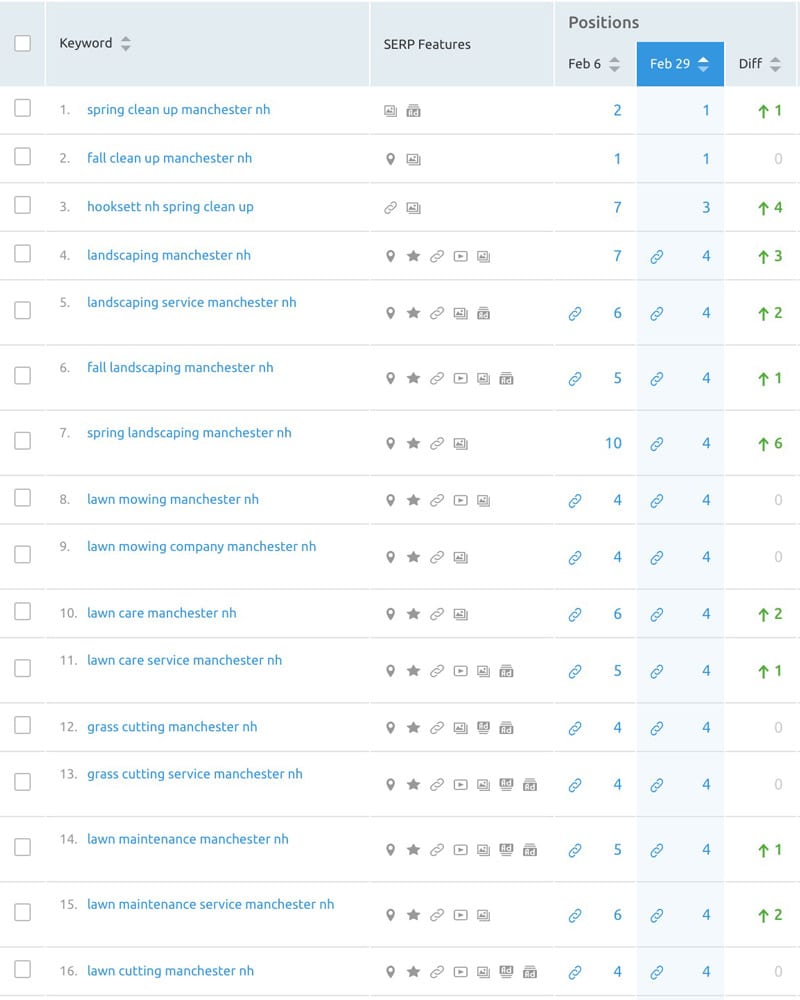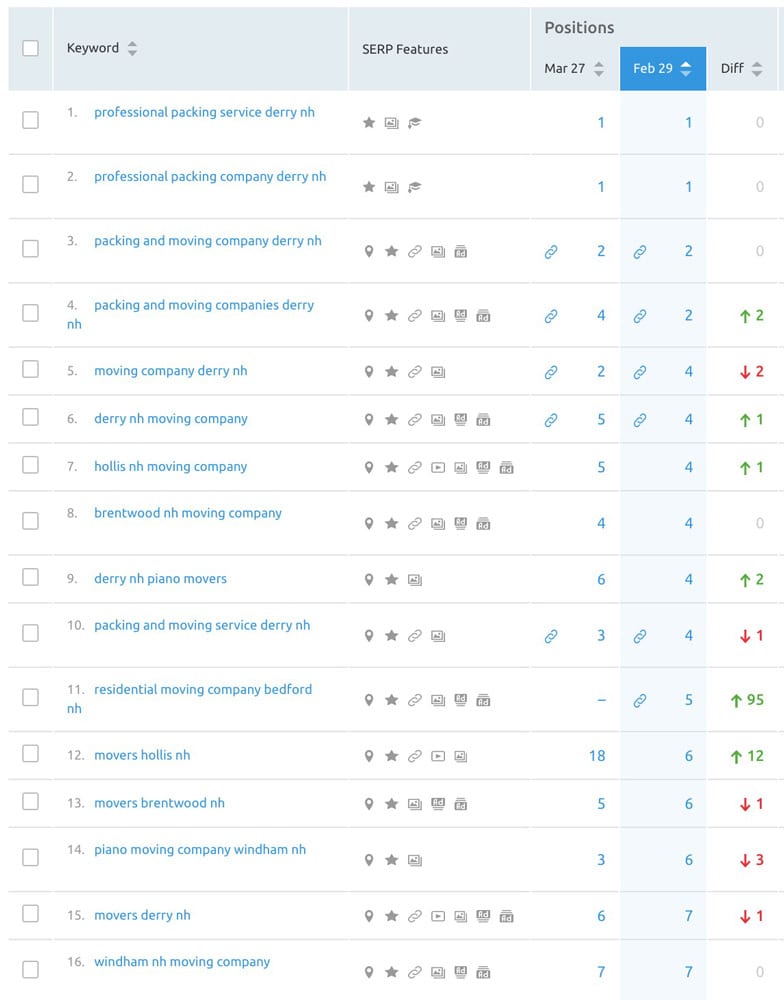 A Touch of Class Pools & Spas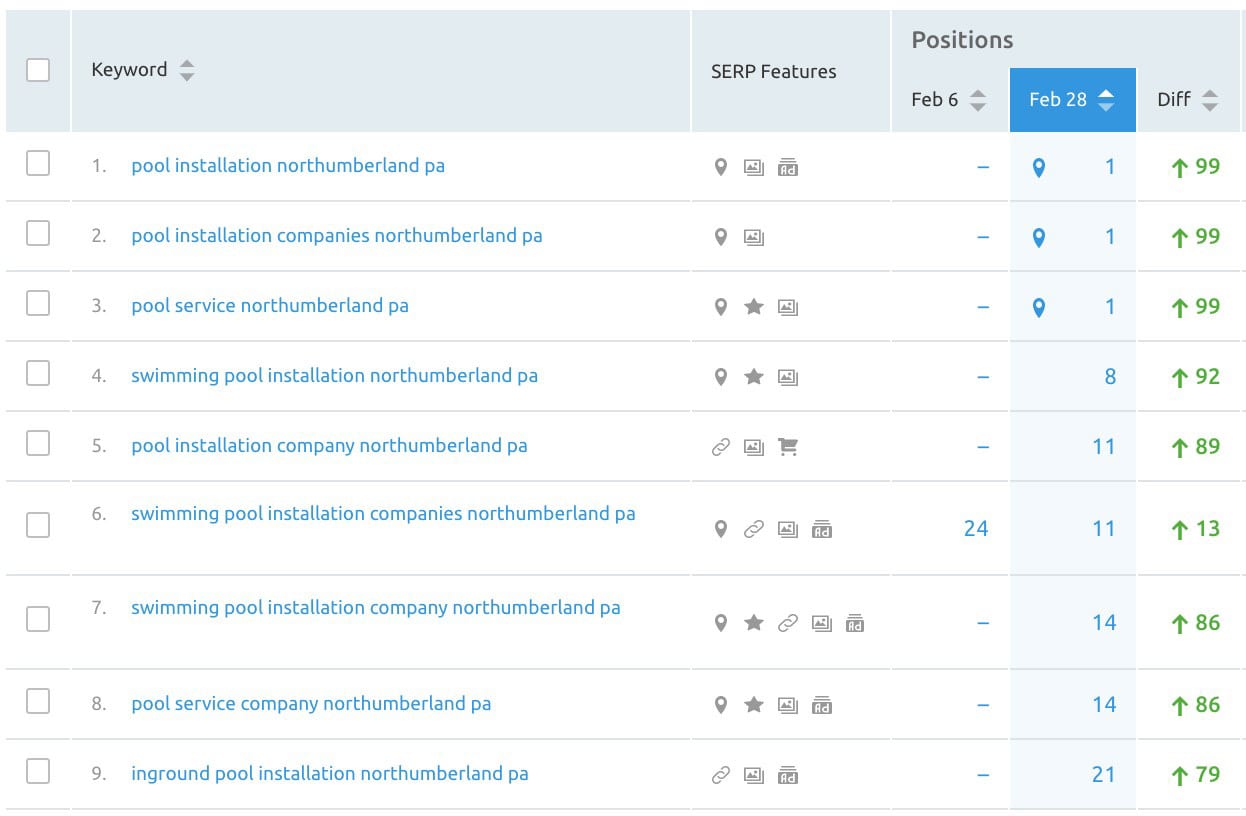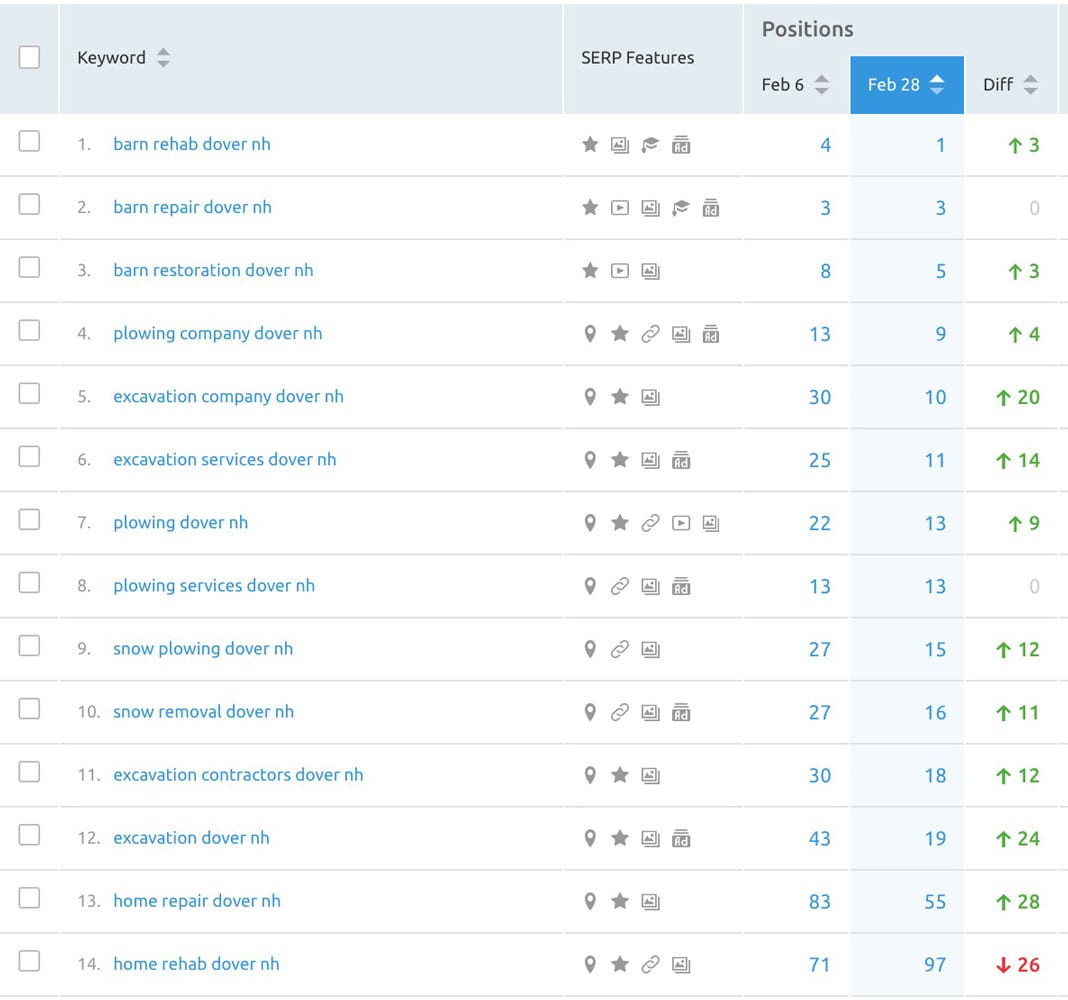 Biogreen of Northeast Georgia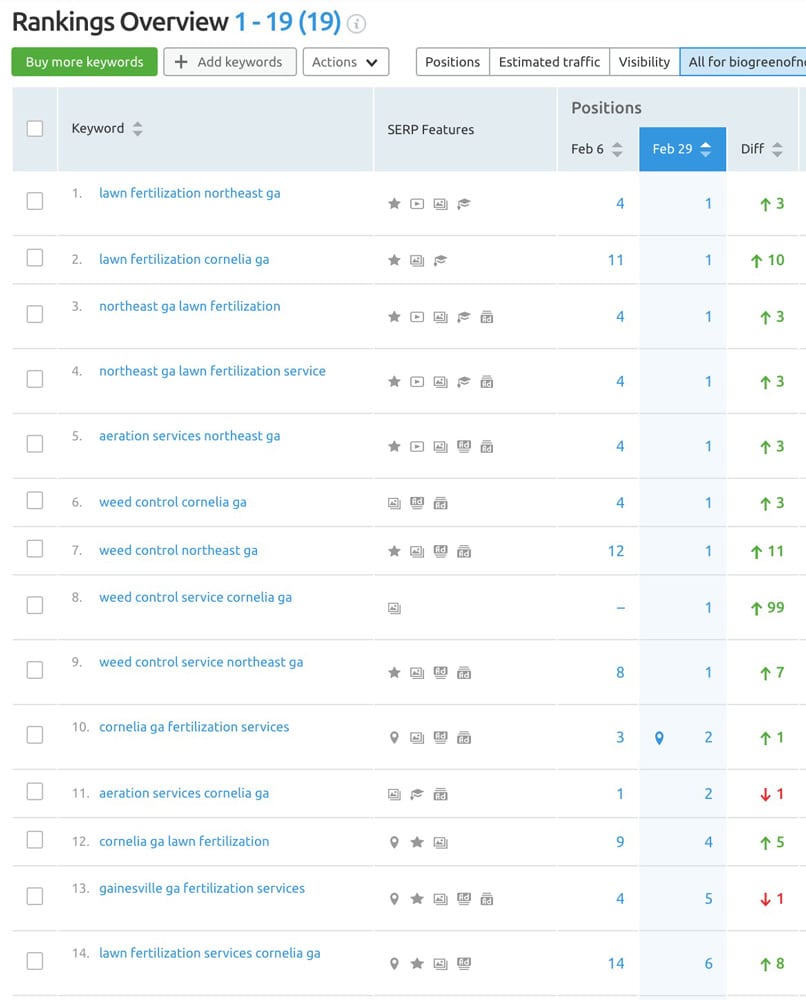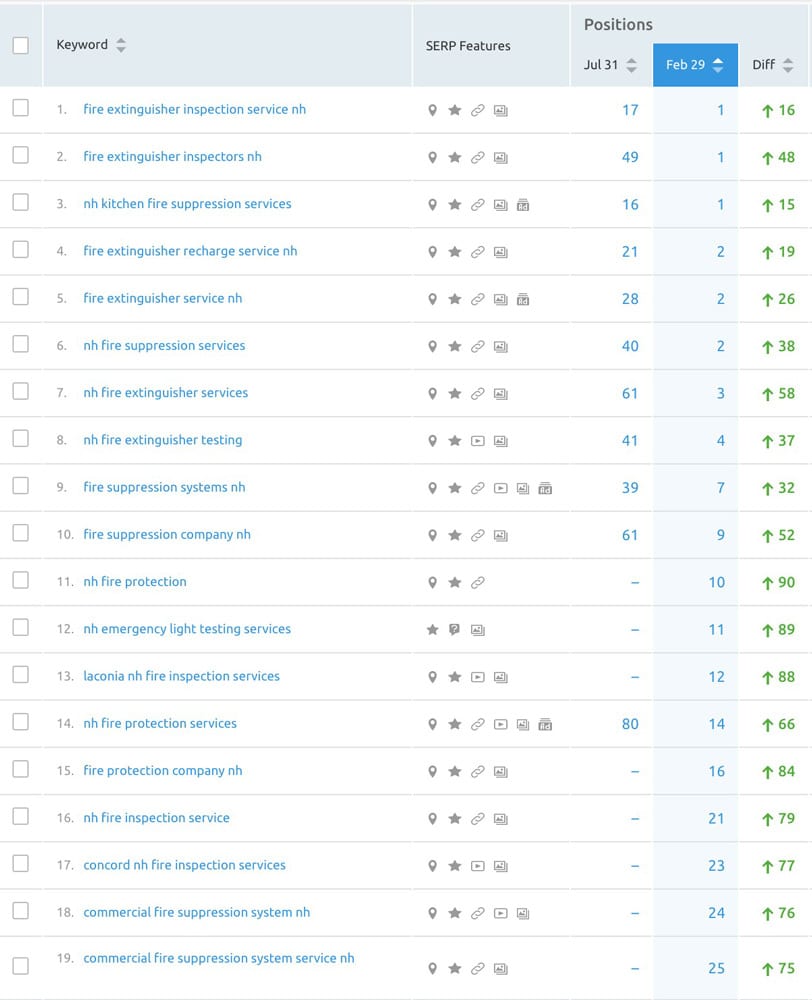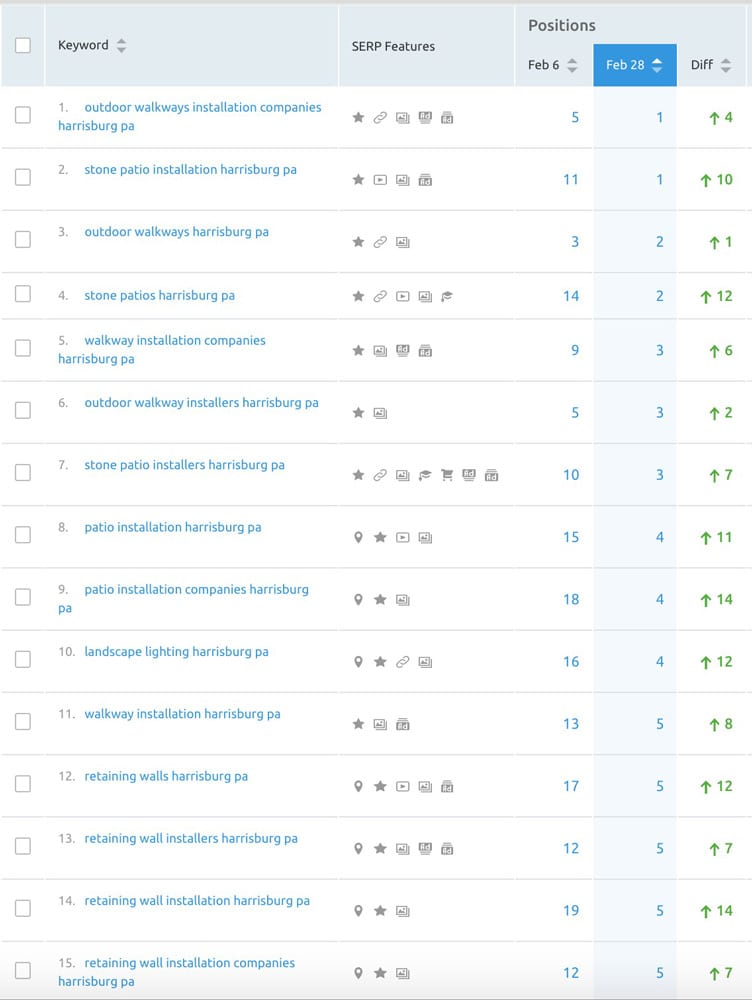 Flight Service Professionals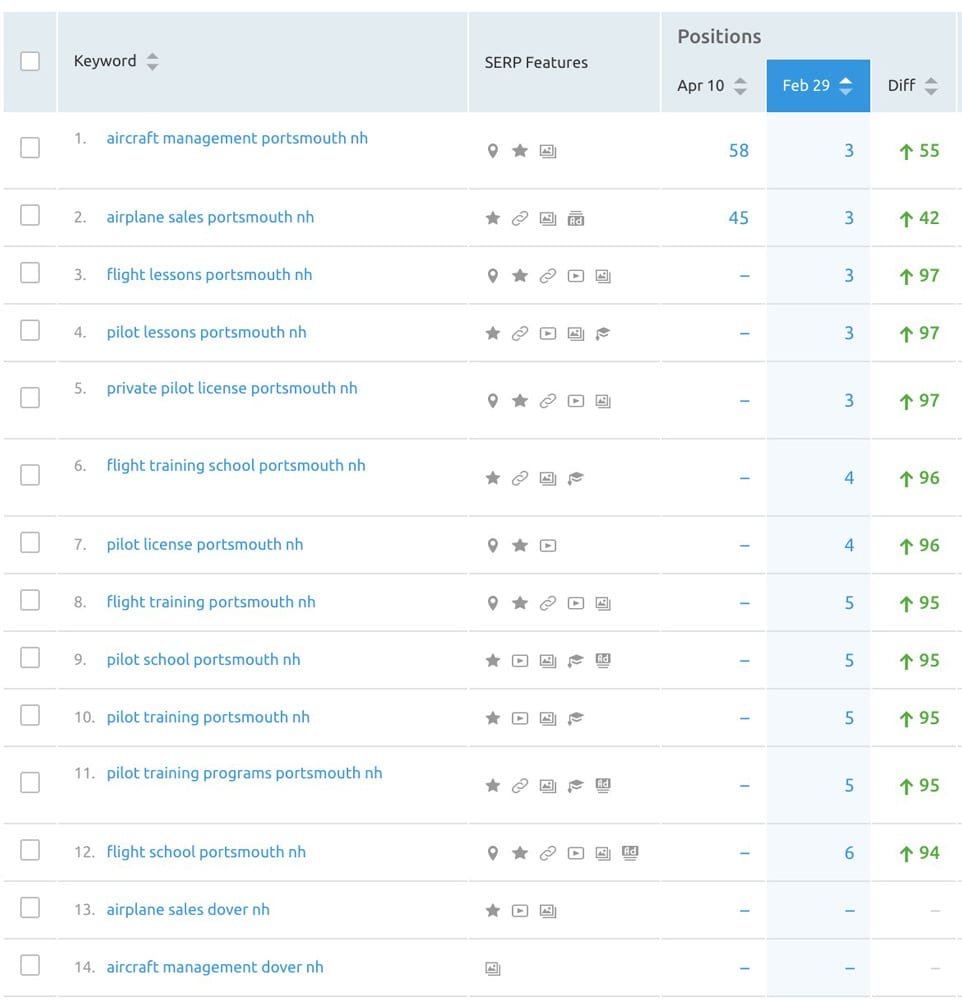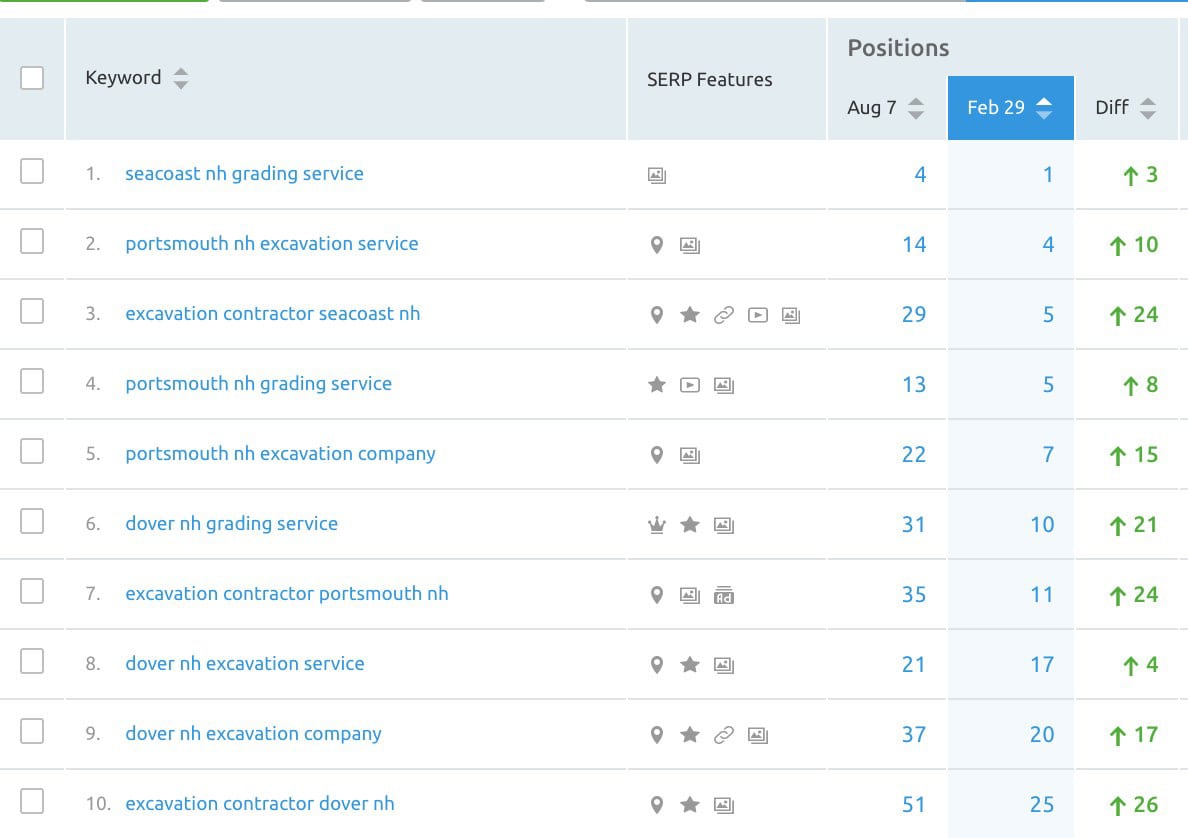 Precision Applications Spray Foam Insulation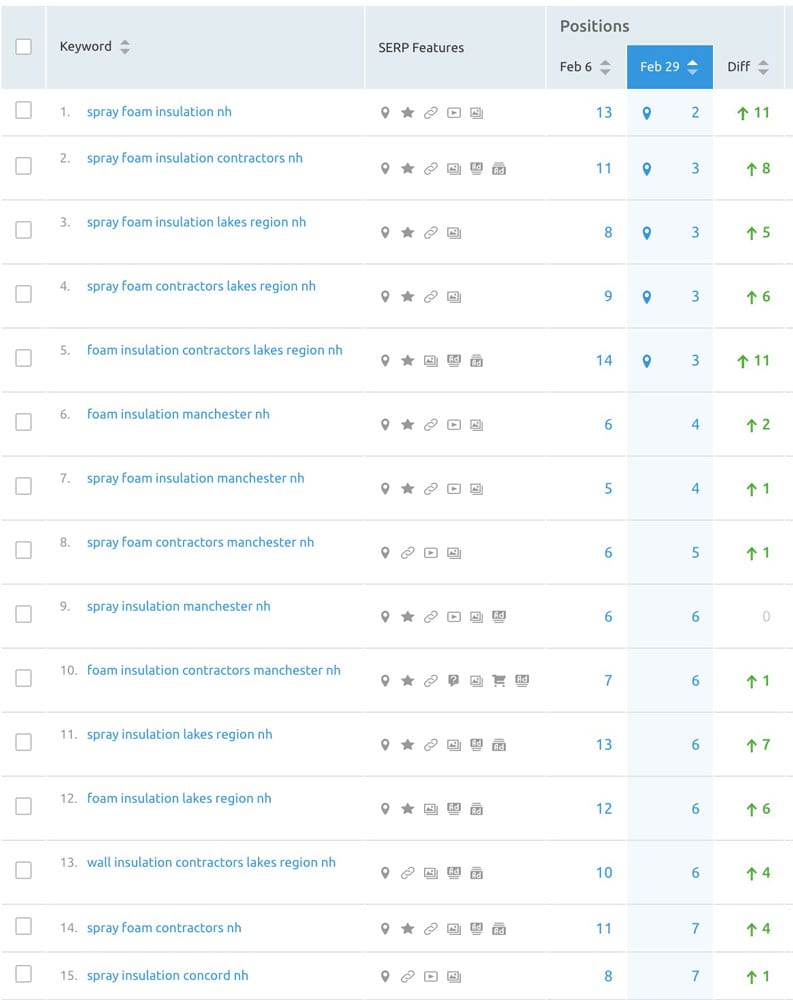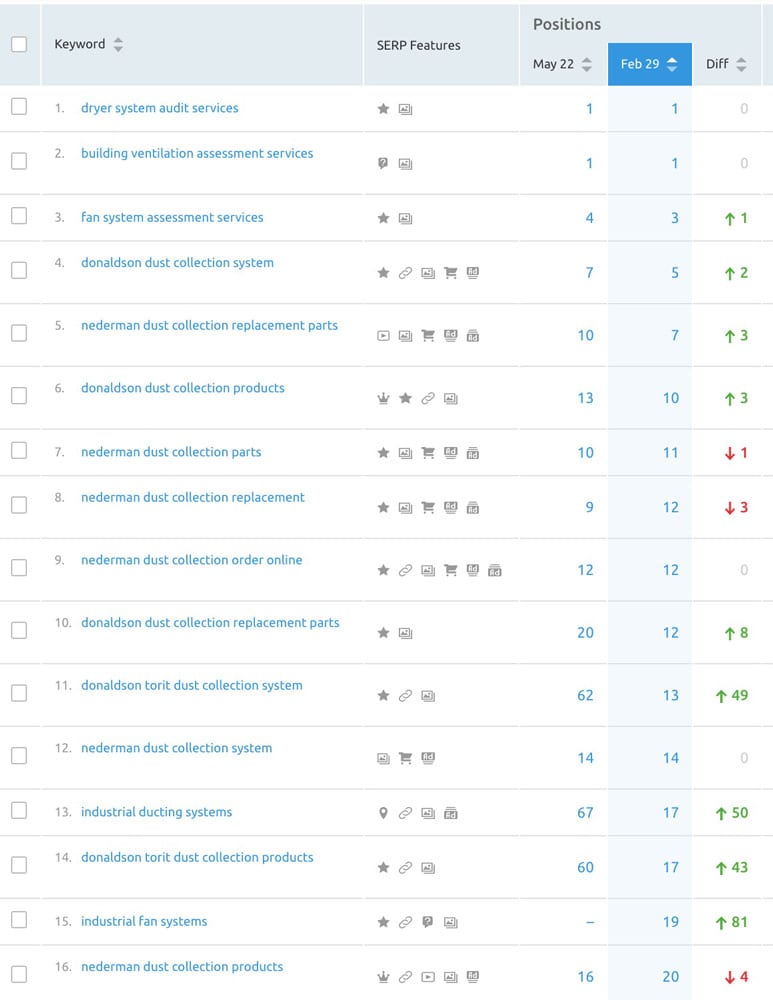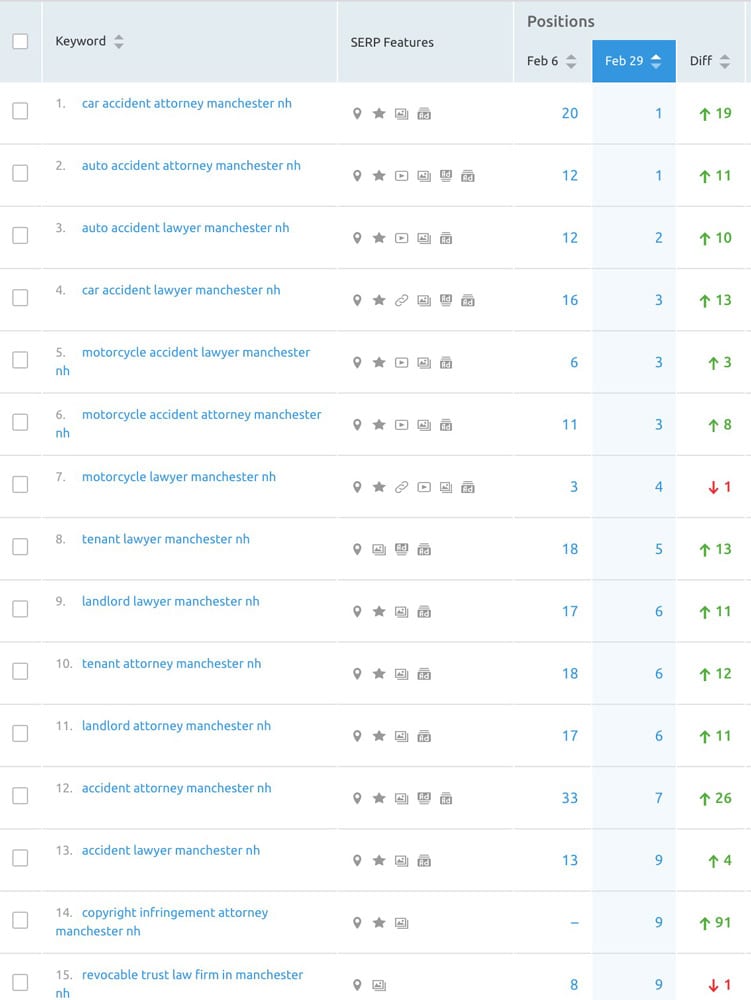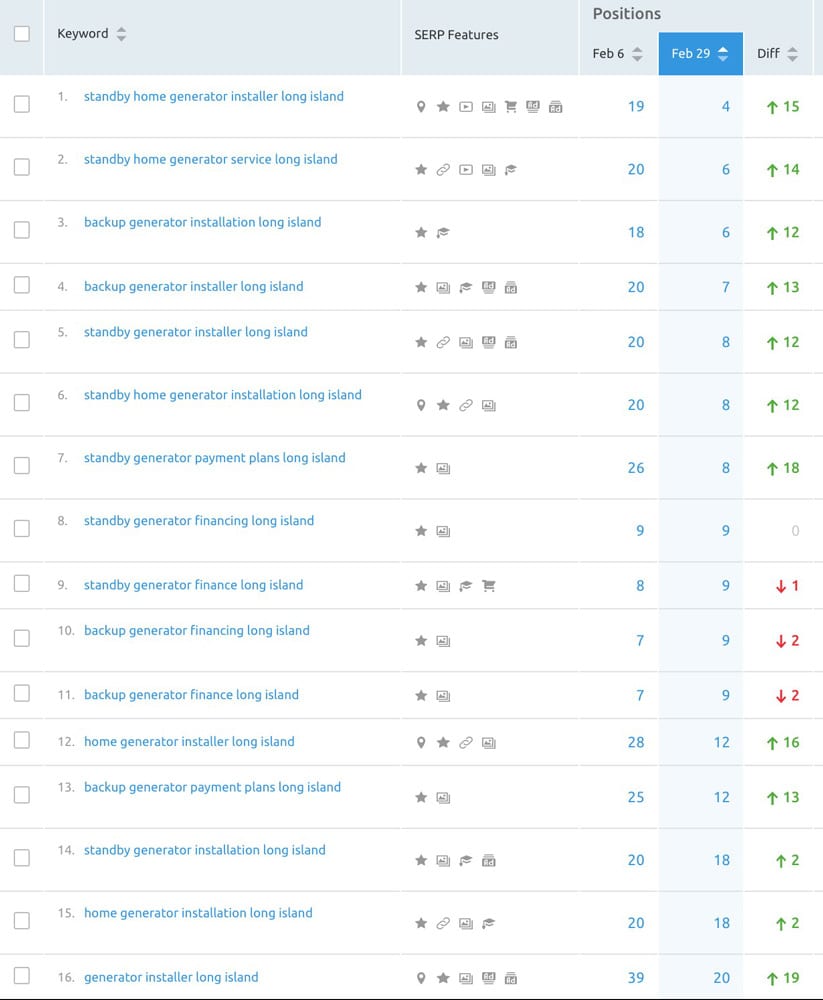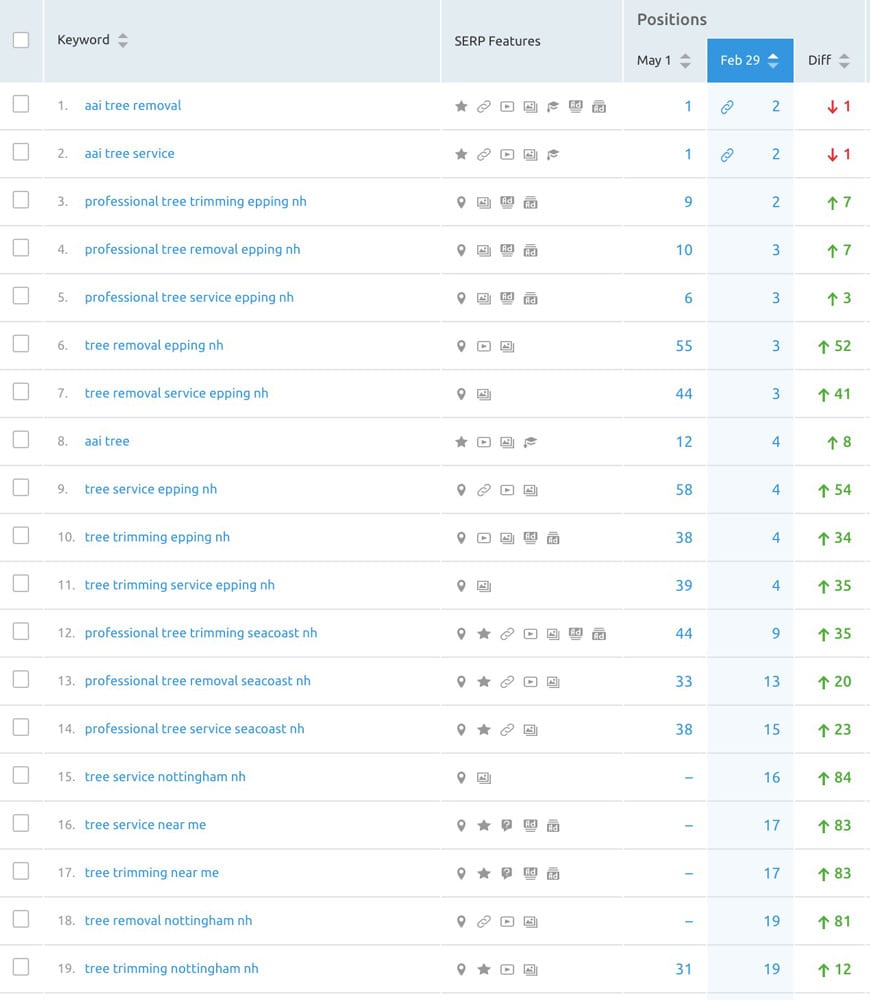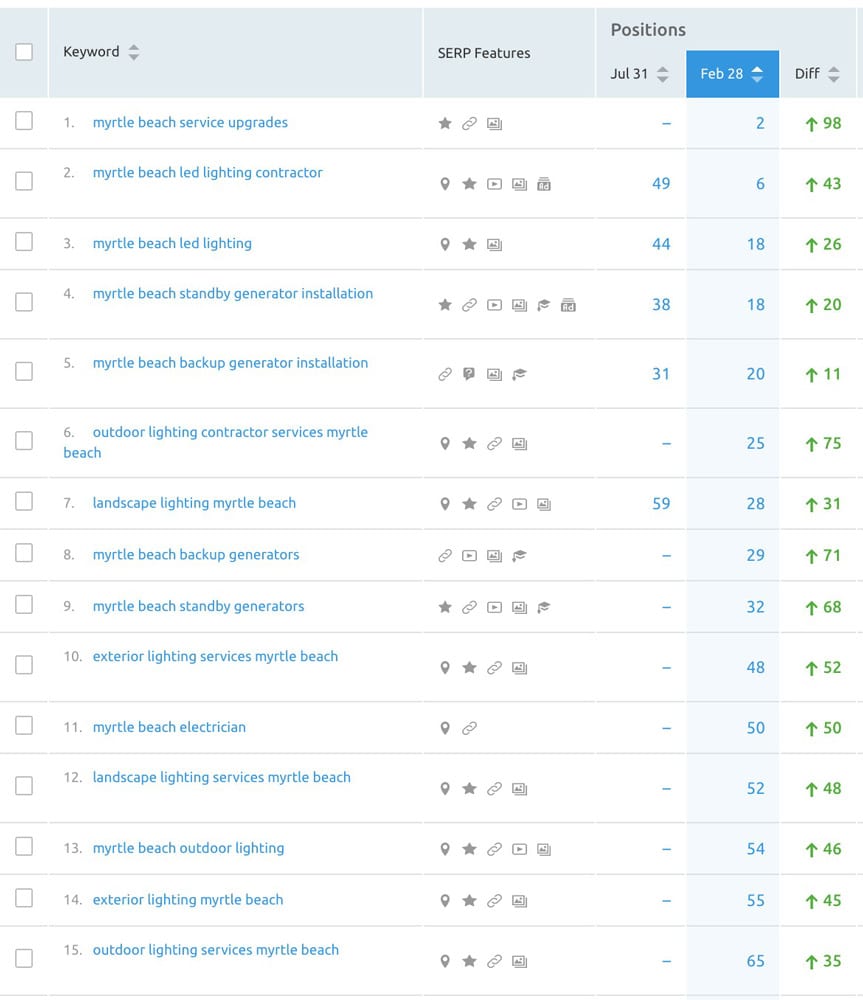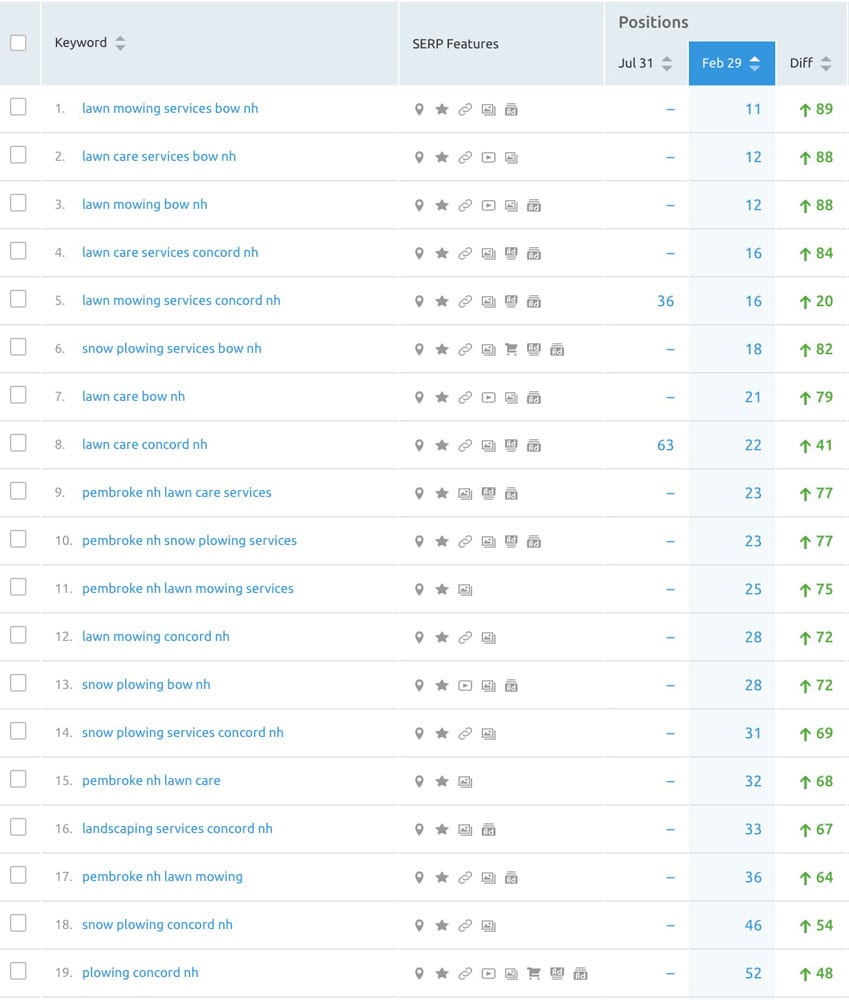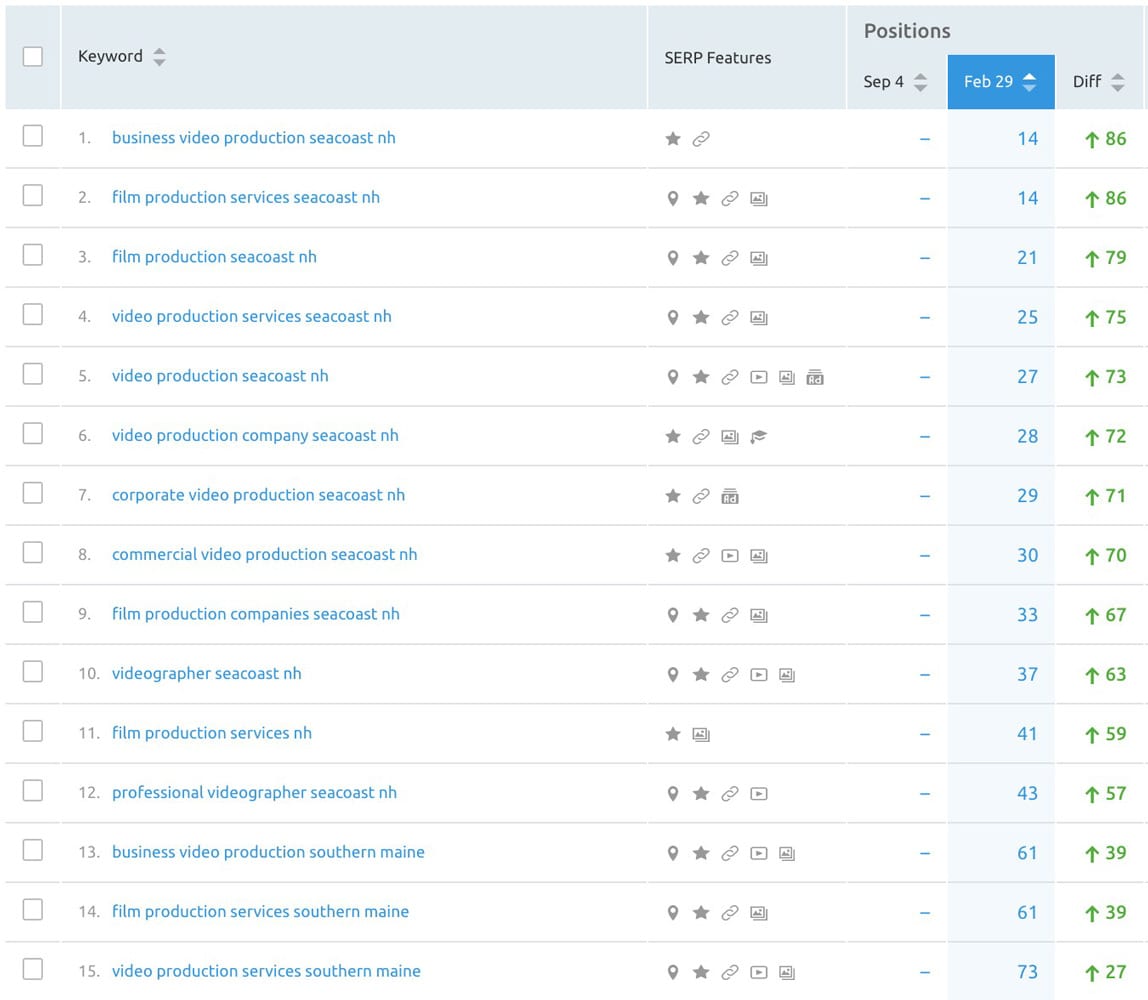 Hometown Oasis Landscaping