CASE STUDY
Professional Physical Therapy
180 locations, 7 states, 2200 employees, one dominant online presence.
Professional Physical Therapy hired SC Digital to plan and execute an SEO and lead generation strategy that included a complete website rebuild and conversion optimization, nationwide organic search engine optimization, PPC and social media marketing.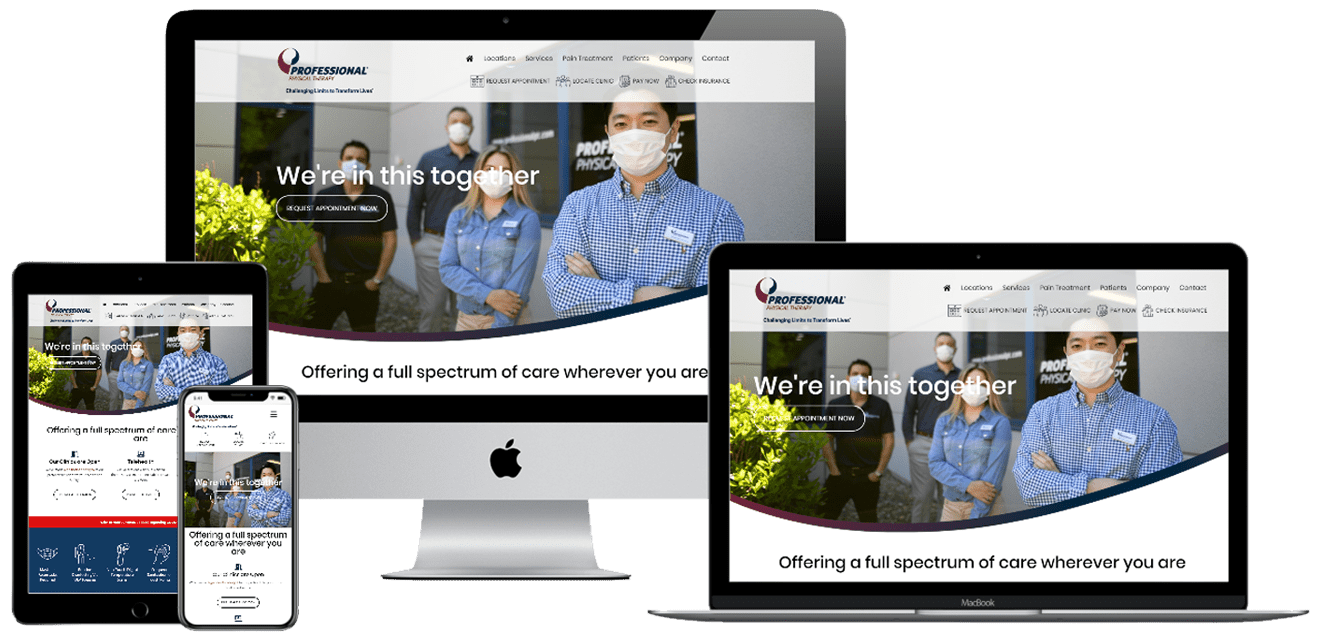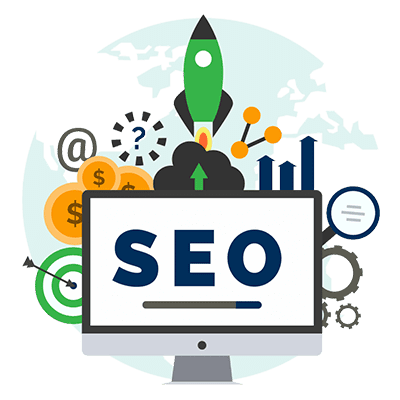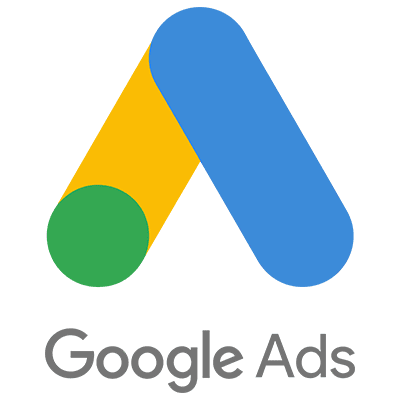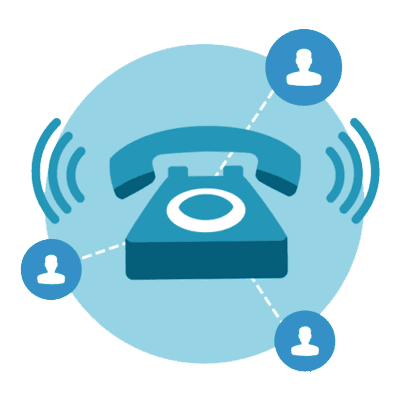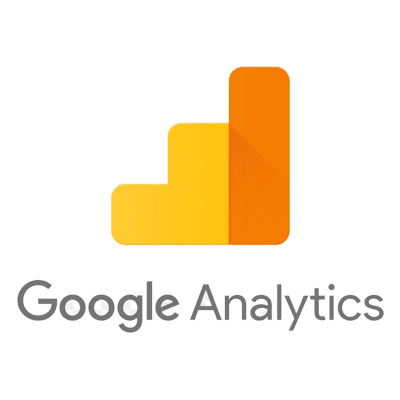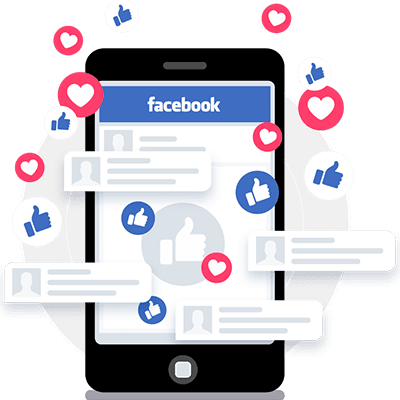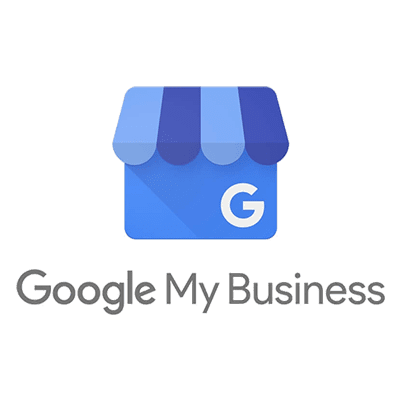 197% Improvement in SEO Performance
From invisible to dominant search rankings in over 40 cities, including Boston, Manhattan, New York City, and more.
510% Increase in leads
510% increase in organic leads resulting from search engine optimization
209% Increase in Phone Calls
209% increase in Google My Business phone calls
Delivery and implementation of complete lead nurturing and development strategy
Implementation and management of call tracking and recording software to provide visible and tangible ROI
Increased time on site, increased pages per session, lower bounce rate, increased leads and form submissions.
The Situation
We originally began working with ProEX Physical Therapy in 2010, and helped them dominate the New Hampshire Physical Therapy market by dramatically improving their website organic rankings and traffic for all things related to physical therapy. ProEx became so dominant that they were able to grow their physical therapy practice from 5 offices to 18 offices from 2010 – 2017, at which point they were acquired by Professional Physical Therapy, one of the country's largest PT conglomerates. ProEx was a prime target for PPT in large part because of its digital presence and valuable organic top-of-page Google rankings.
When the ProEx-PPT merger took place, we were quickly able to transition the techniques we had executed so perfectly throughout the prior 8 years, and apply them to PPT's benefit.
Long-Term, dominant SEO Strategy for over 300 keywords in New York, Boston & more
We have created significant value for Professional Physical Therapy using advanced, white-hat SEO techniques designed to position the company as the leader in all things PT in their respective cities and towns. 
Please see below for a graphical representation of these improvements just since the beginning of 2019: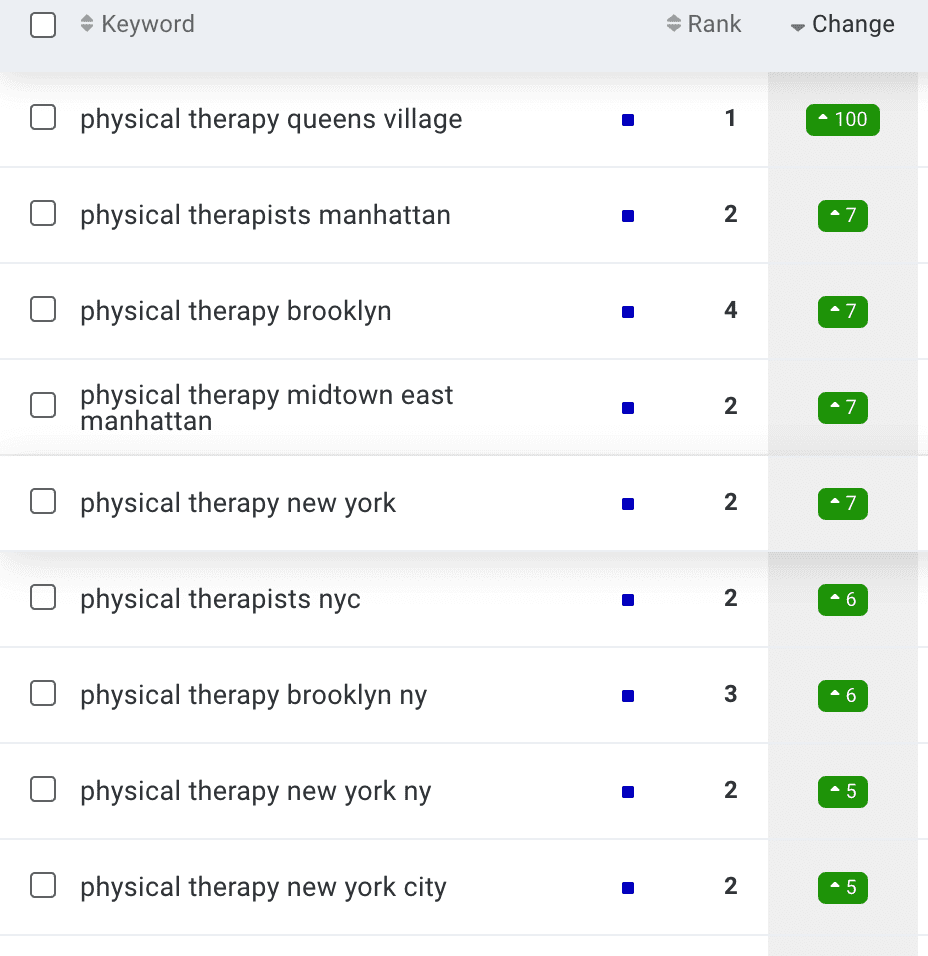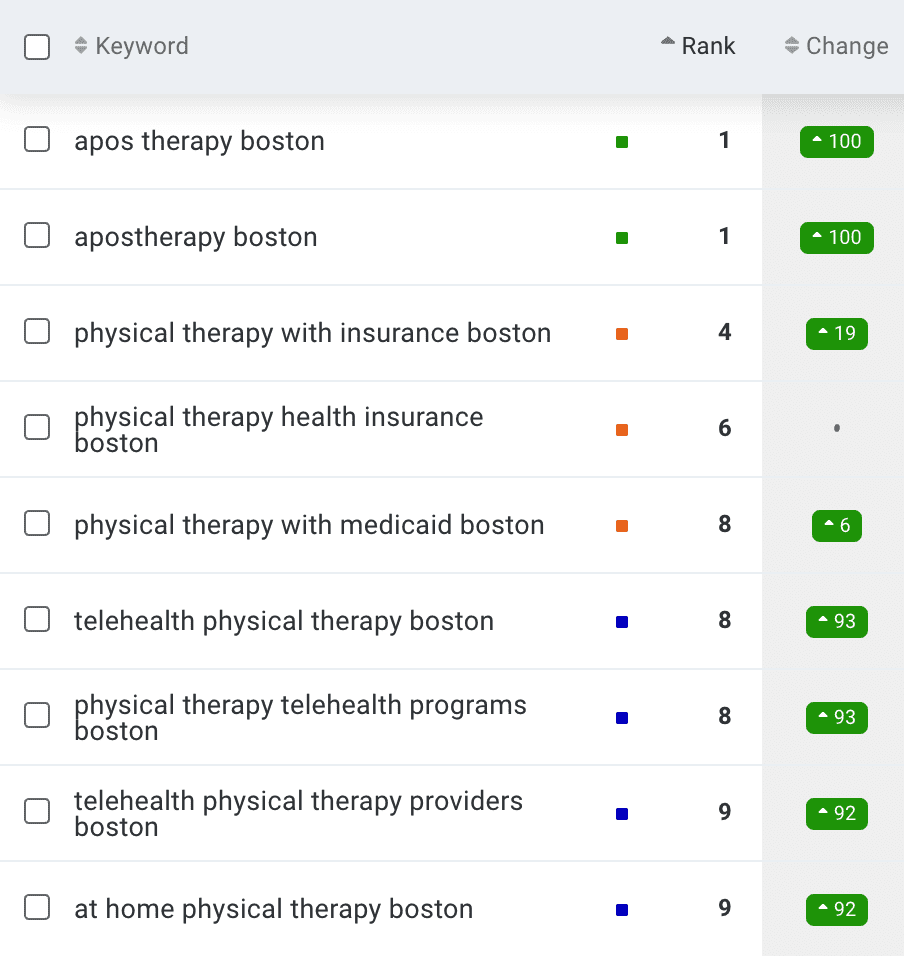 P

Complete website cleanup to improve functionality and convert more traffic into actionable leads. Hit every single section and completely altered not only the design and layout, but the core functionality to be faster, cleaner, and work better with other parts of the site.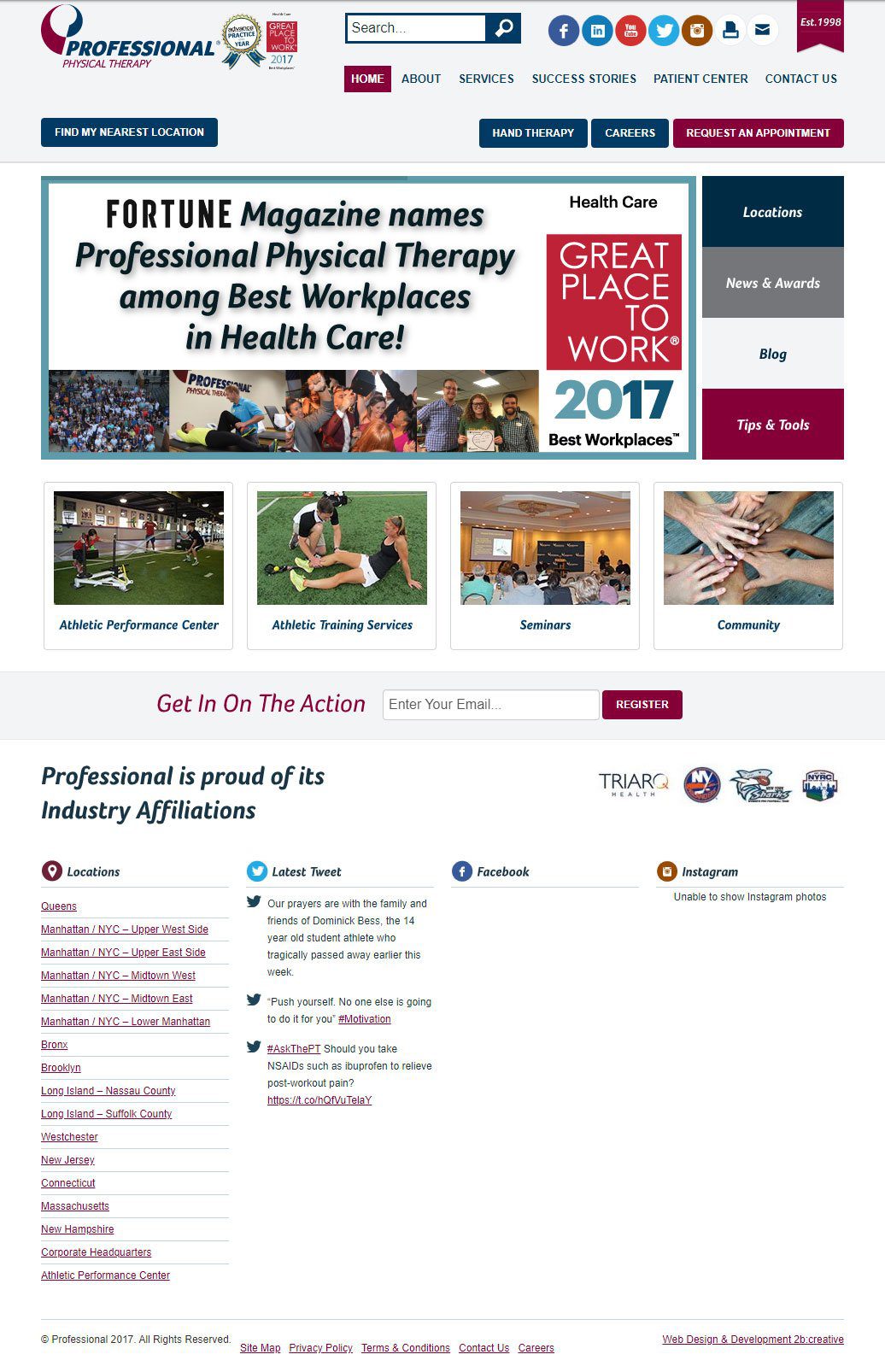 P

Redevelopment of all sections of the website for UI, UX, load time, and mobile responsiveness.

P

Redevelopment of pages functions and establishment of ongoing processes for updating the website.

P

Created a "Clinic Locator" which made the user interface much simpler to find any of the over 180 PT clinics in the company.

P

Provided dedicated hosting to prevent the site from going "down" unexpectedly, a problem that had persisted for many years prior to our partnership. Our dedicated hosting environment has also made ProfessionalPT.com markedly more secure; where hack attempts used to exceed 100 daily, we now experience less than 1 per month.

P

Reworked site architecture to be significantly more intuitive, installed tracking mechanisms such as Google Webmaster Tools to demonstrate completely trackable results

P

Improved mobile experience, which previously suffered from a crowded user interface and slow load time, causing users to "bounce" almost immediately when visiting the site from a mobile device.

P

Cleaned site index from having over 60,000 pages mistakenly in Google's database to under 500, resulting in a leaner, cleaner, faster web property. This has improved site speed from load times of over 40 seconds to under 1 second!

P

Improvement in the user experience on individual "Office" pages.

P

Cleaned all Google My Business location pages companywide in order to unify branding, messaging & improve data quality.

P

Add a "Pain Treatment" section to the website, including 30 full content pages focusing on patients' pain and solving their problem.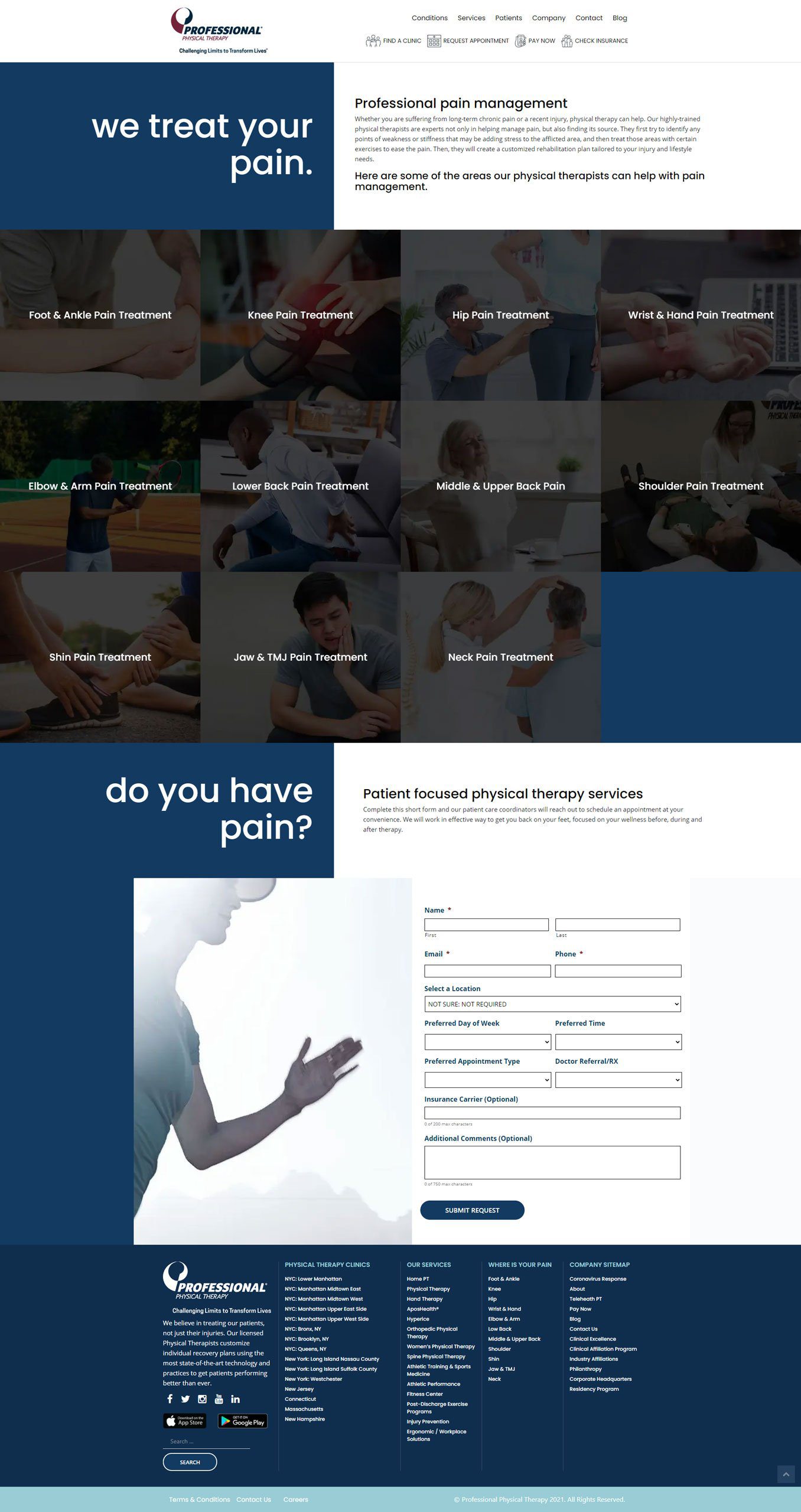 P

Over 360 Google PPC Search and Retargeting Ad Campaigns to target local Physical Therapy related searches.

P

Custom videography showcasing the Professional PT Covid Protocols
We can help you grow your business, too.
Fill out this quick form and we'll get right back to you!