After designing an easy to use, mobile friendly website, we helped them implement a solid SEO strategy as well as top-tier Google Ads
Oasis Dental is a top Manchester NH family dentist, providing pediatric dentistry, dental implants, orthodontics, dentures & more.
Oasis Dental is one of the best dentists in New Hampshire, and they needed a marketing plan that highlighted that. We needed to design an easy to use, mobile friendly website that had the relaxing, at-ease aesthetic that Oasis Dental embodies. We also needed to get them in front of anyone and everyone looking for a dentist in the Manchester area, so we needed to implement a solid seo strategy as well as top tier Google ads, and that's just what we did!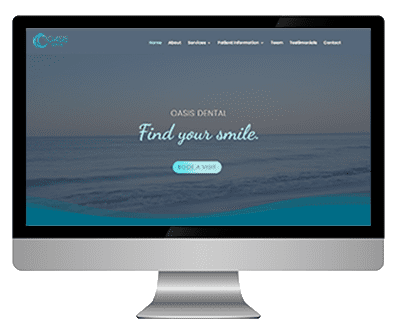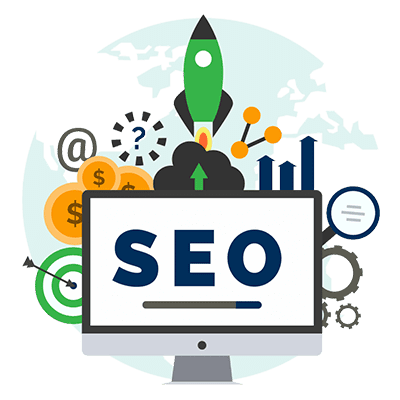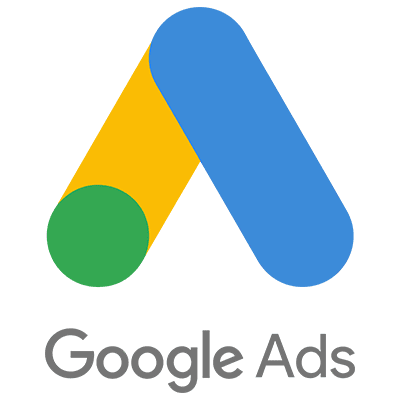 Website
Oasis Dental came to us because they needed a new website, and wanted it to rank highly in Google Search so that people would find them easily, which would result in more customers.
We wanted to create a website that was aesthetically pleasing, fit their style & personality, easy to use, and inspired people to go to their dentists. It was also important to provide plenty of information on the services they offer and testimonials from current clients, as dentist visits can be intimidating and nerve racking for some people. So we made sure to include as much information people needed, answer most frequently asked questions, and allow for people to see for themselves how wonderful these dentists were from personal stories of current clients.
Search engine optimization is a very important aspect of marketing. You can have the most beautiful website, and the best employees and your services could blow the competition out of the water, but that won't matter if no one can find you. SEO improves your ranking on Google, and ultimately determines who will be at the top of Google search results. Being on the first page of Google is integral in the success of your business. Oasis Dental knew this was something they needed, but weren't sure how to go about it, and that's where we came in!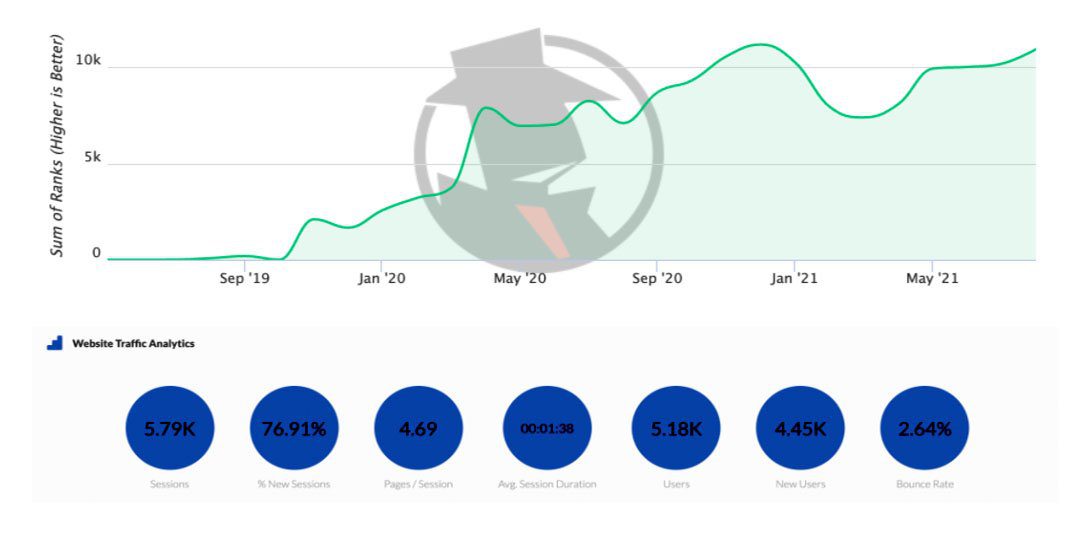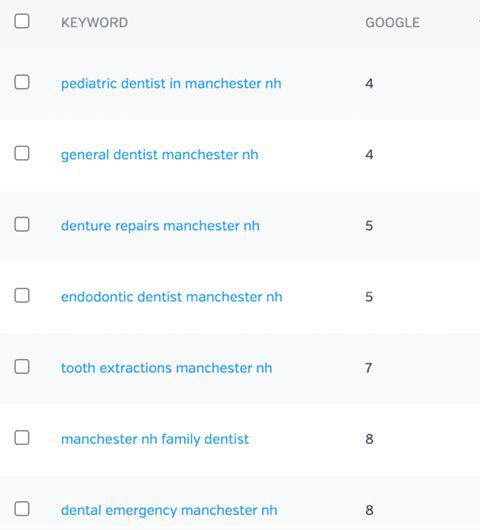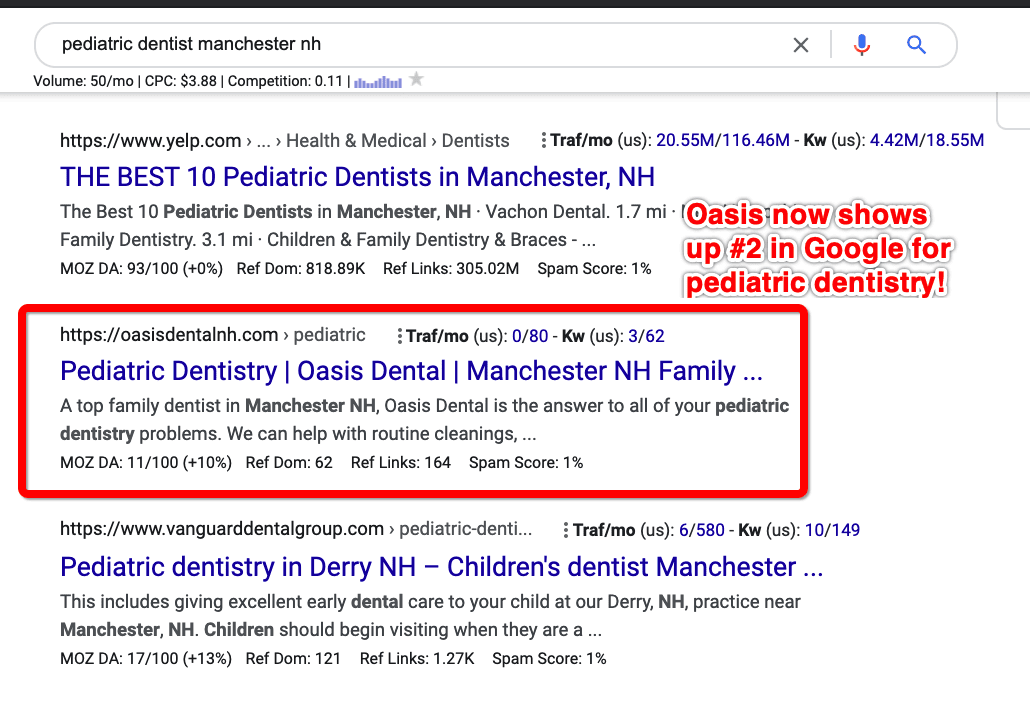 The dental field is a competitive industry, there are only so many people in local areas that need dental work at a time. We needed to get Oasis Dental in front of anyone looking for their services in the Greater Manchester area. Google Ads were imperative in the success of their marketing strategy. Not only were we able to create top performing ads, but we were able to create a cost effective campaign that stays on budget each month, while continuously improving their game!

Want to discuss how we can help you grow your business?
Fill out this quick form and we'll get right back in touch with you!