CASE STUDY
New Outlook Landscaping
This landscaping company is giving a new outlook on landscaping through technology.
New Outlook Landscaping came to us with a vision. They were looking for a way to allow current and future clients to access information across their site. From pricing to their catalog and commonly asked questions. Luke Hanmer, the owner of New Outlook Landscaping, is an incredibly talented and knowledgeable individual. He has a lot of information to pass onto his clients. How would SC Digital help New Outlook Landscaping's vision come to fruition.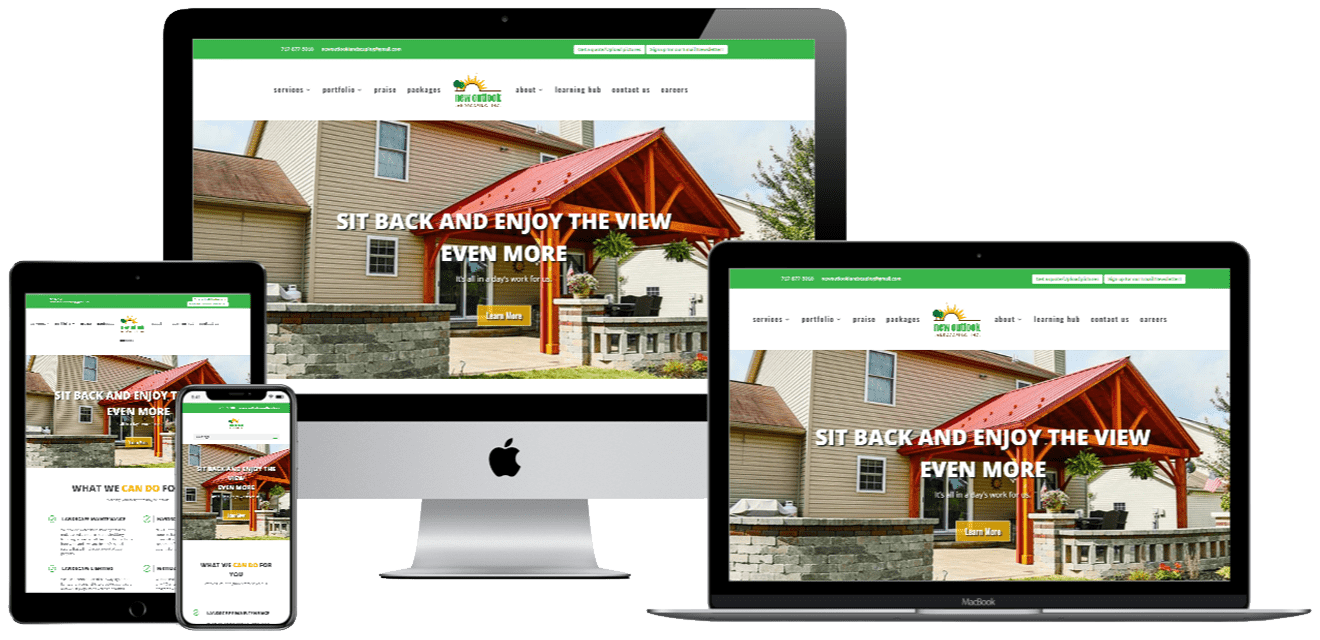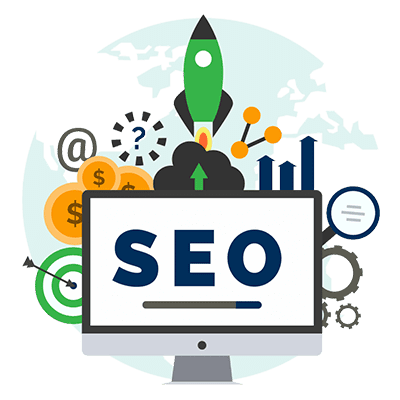 Search Engine Optimization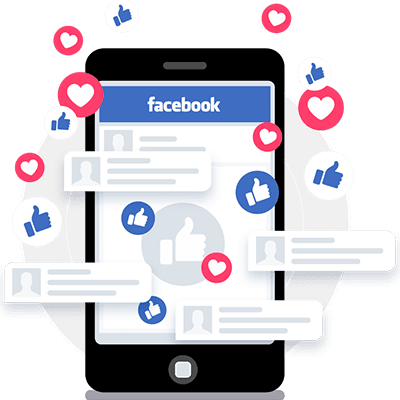 Adding the Right Content for the Right Reasons
Simply adding information to the New Outlook Landscaping website wasn't enough. The information needed to answer questions that customers might be searching for already and should also not clog up navigation. Everything that was added needed to be accessible and make sense.
We collected a number of pieces of content from Luke to get started with. This included pricing guides, videos, and commonly asked questions that are frequently answered. This provided us with a base to get started with.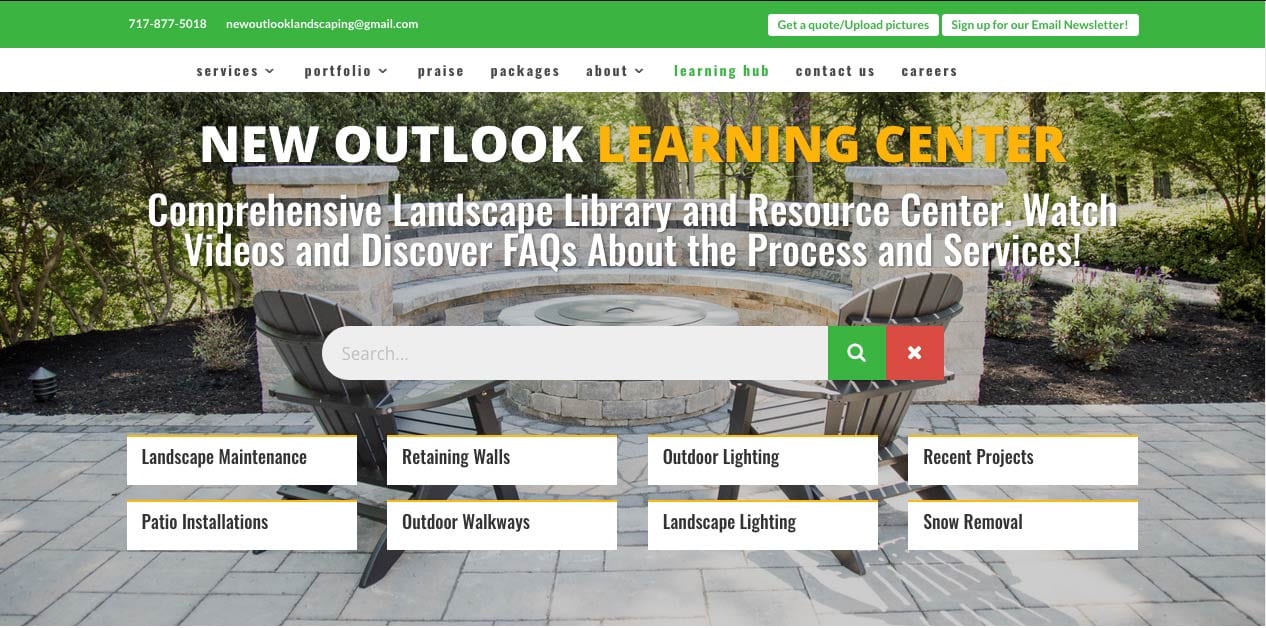 Website Development
Our Head Developer crafted an 'in-site' search engine. Content in his site can be accessed by a simple search. The client won't need to search for the specific title of a video or an article.
All the client needs to do is have a question, type in what they are looking for, and press enter!
A Smart Website for a Smart Business.
E Commerce for a Landscaping Company? You bet! New Outlook wanted people to be able to go right on the website and order services without needing to speak with a sales representative.
They wanted to provide full pricing transparency to clients in order to streamline the sales process and create trust.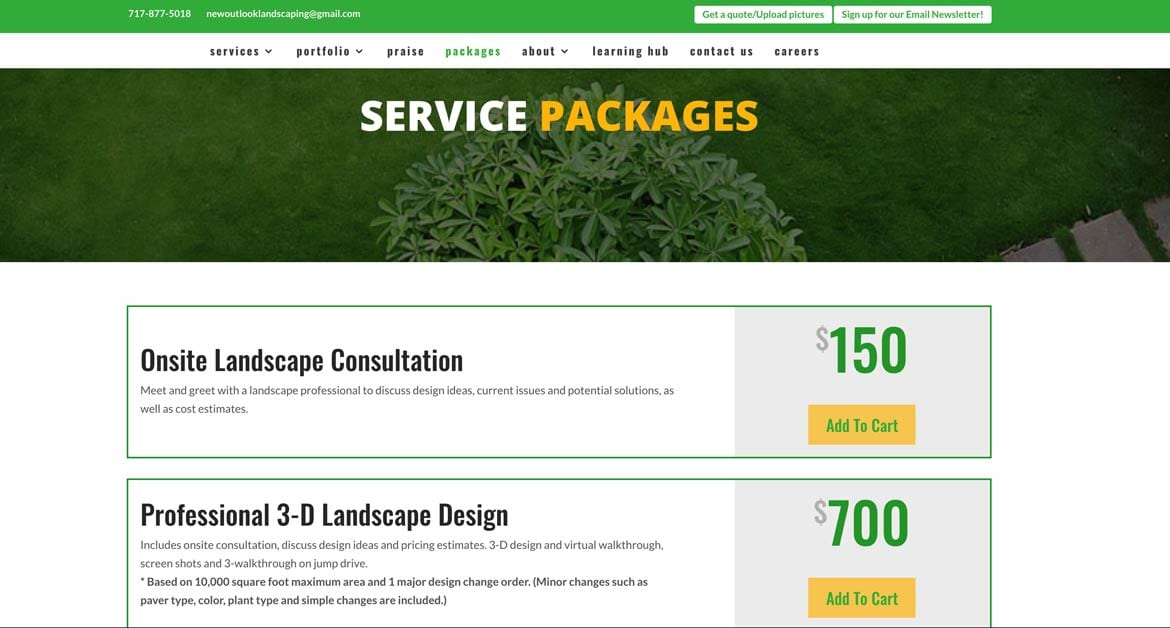 SEO Results are Dominating too!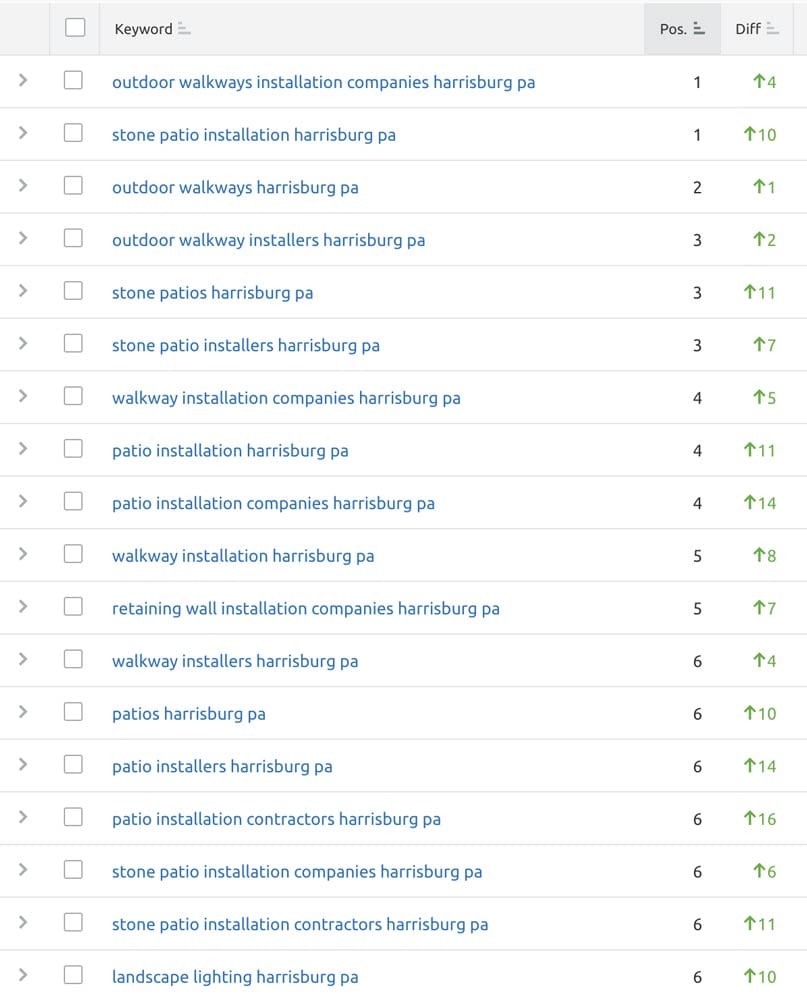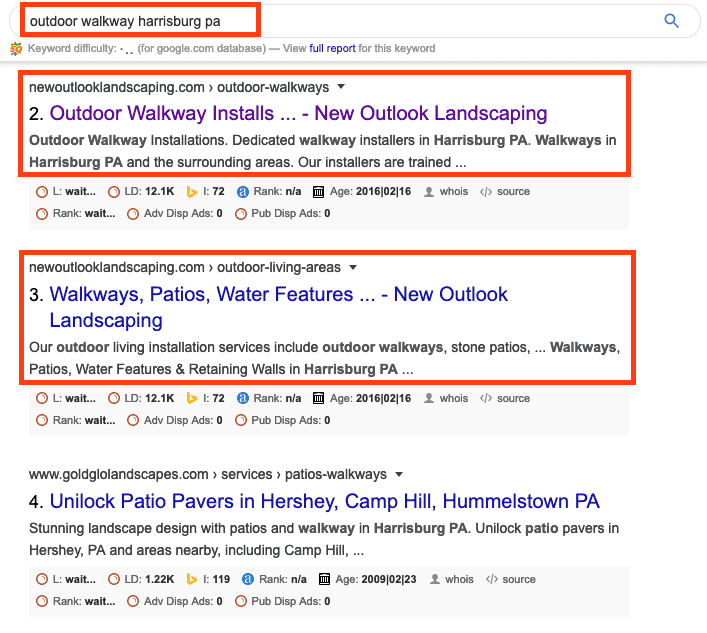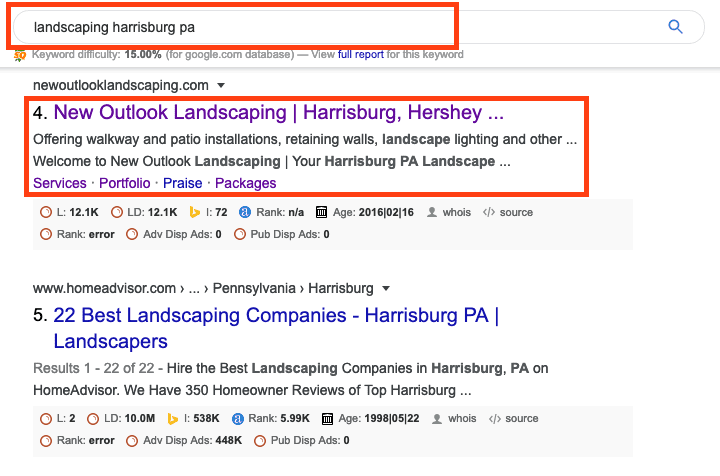 Check out their feedback:

We can help you grow your business, too.
Fill out this quick form and we'll get right back in touch with you!