CASE STUDY
Ferrer Electric
Ferrer Electric is a Connecticut based electrical contractor that wanted to dominate the search engines, and become the top ranked electrical contractor in their area.
Ferrer Electric wanted us at SC Digital to improve their SEO (search engine optimization) and optimize their website so they could get away from pay-per-lead vendors.
Ferrer Electric wanted to attract new customers and have their website appear when people searched for electricians and electrical contractors in their area. They wanted to stop relying on pay-per-lead vendors, and establish their own company's footing in the search engines. They wanted to dominate the market and increase their SEO.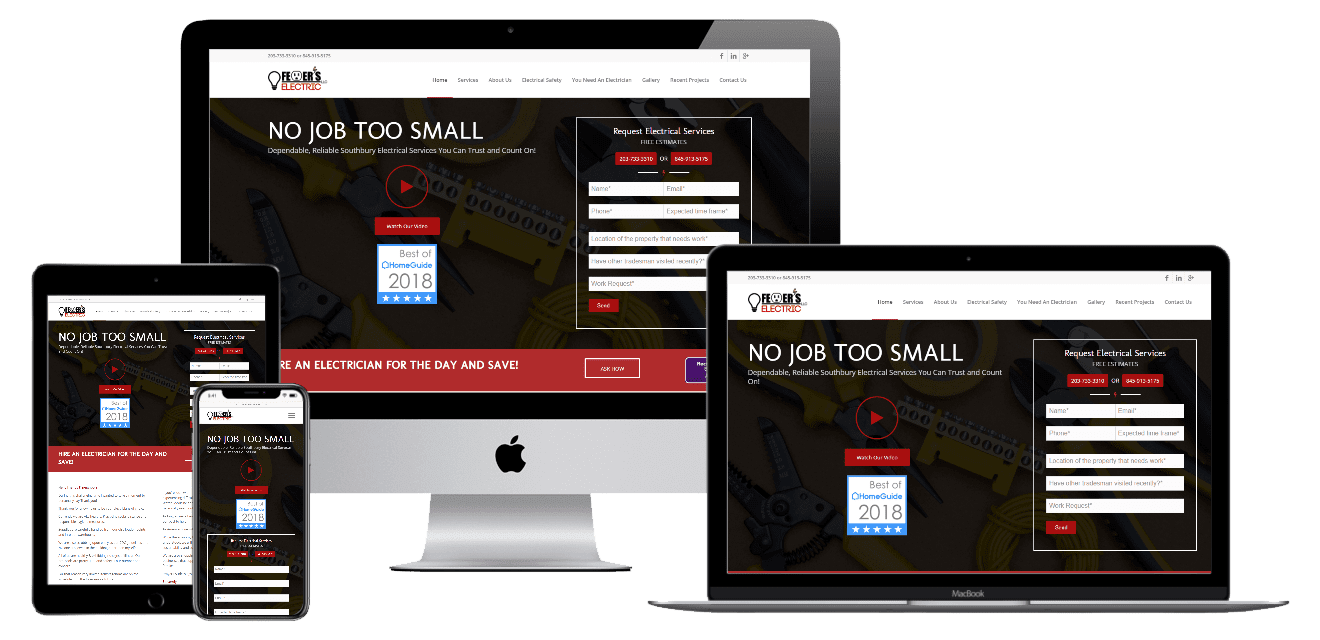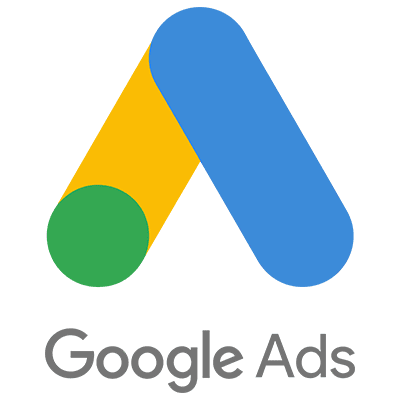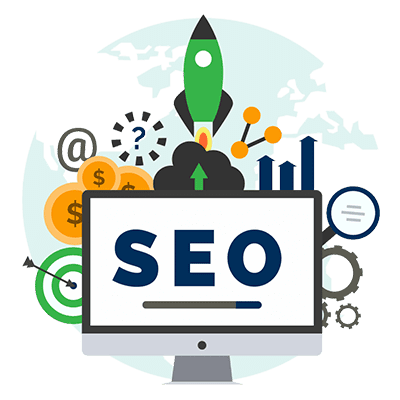 Search Engine Optimzation
We needed to design the Ferrer Electric website, specifically for conversion optimization and SEO. We had to be strategic about adding the right content…for the right reasons. This means website content had to answer the questions potential customers want to know, and have it be easy to navigate. The website needed to be accessible and make sense. This led to a 140% increase in search engine visibility!
We also needed to optimize for conversions on their website. A key opportunity that many businesses overlook when creating a website is quickly capturing contact information from potential new customers. This is one of the first things we addressed when designing the Ferrer Electric website. We made it incredibly easy for website visitors to fill out a contact form or call the business. This is so important because when websites are difficult to understand or navigate, people leave and business is lost.
The Formula is Simple
Better Search Rankings = More Visibility When Customers Need Your Services = More Leads & Leads
The Results
Ferrer Electric now dominates search engine results in their primary city and in surrounding cities and towns.  You can see the increases in search engine visibility, as well as individual keyword rankings. 
Have a look for yourself

This represents over 140% increase in search engine visibility
Since Ferrer Electric is now ranking in #1 – #3 position for dozens of high-visibility search terms, the company no longer needs to rely on 3rd party lead providers for their traffic.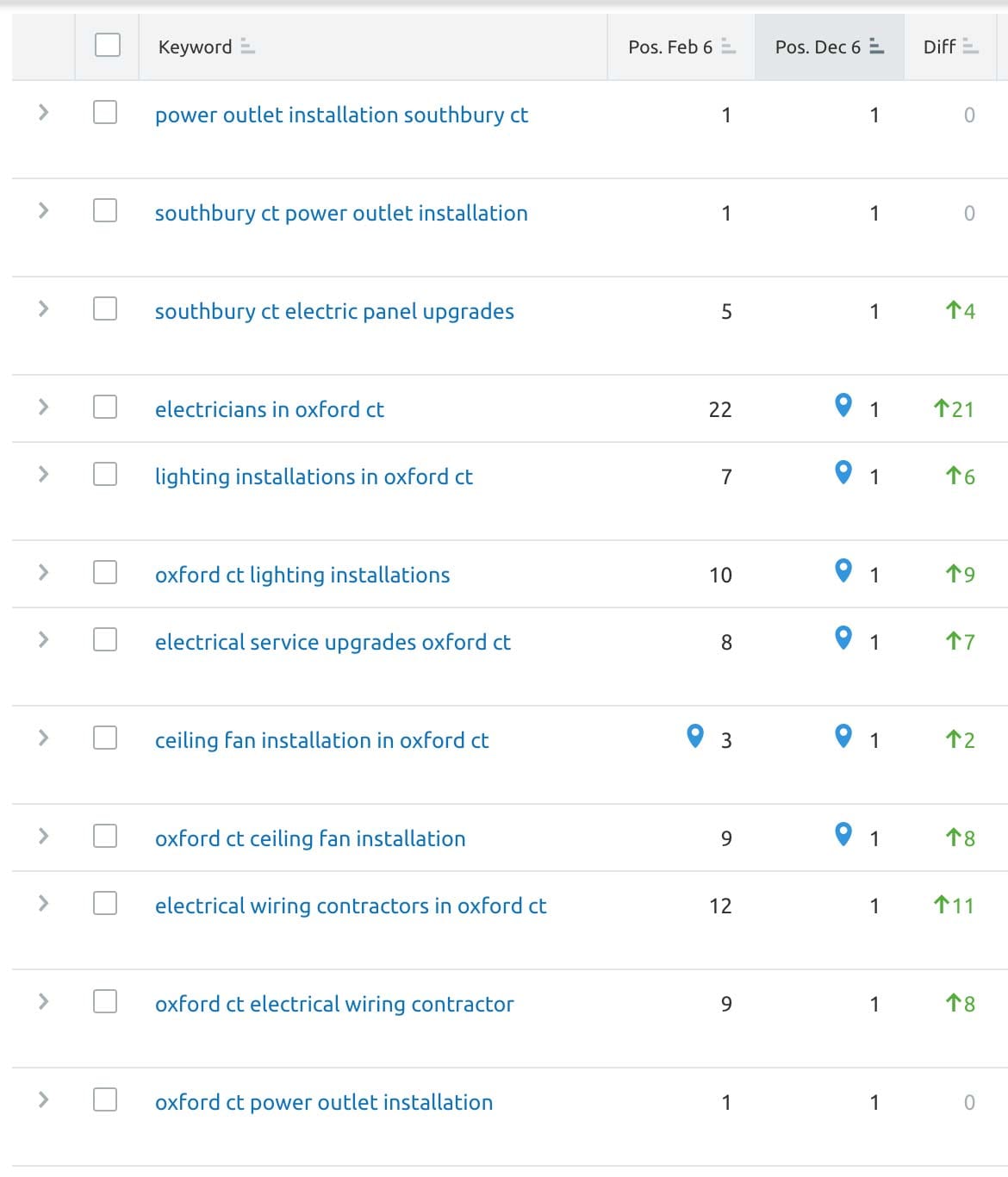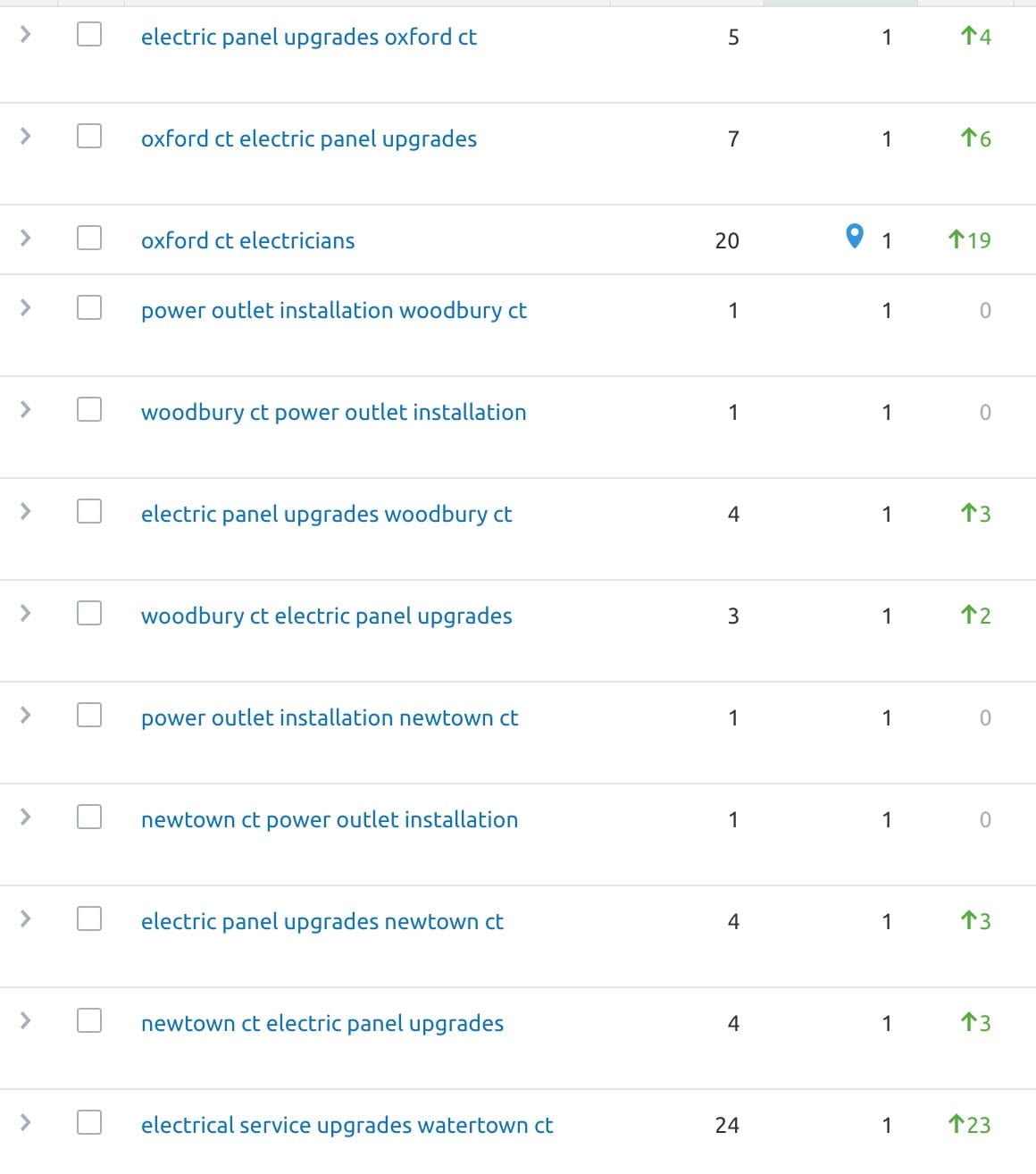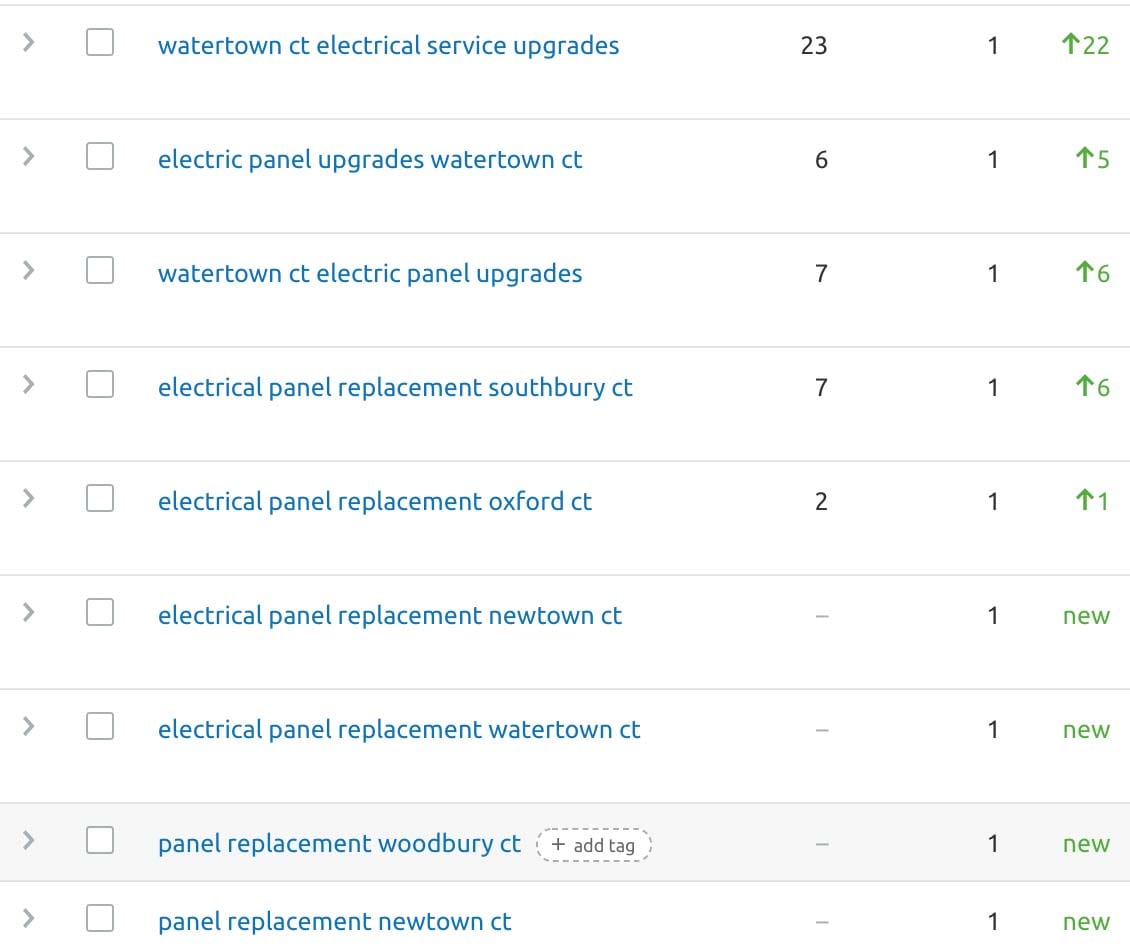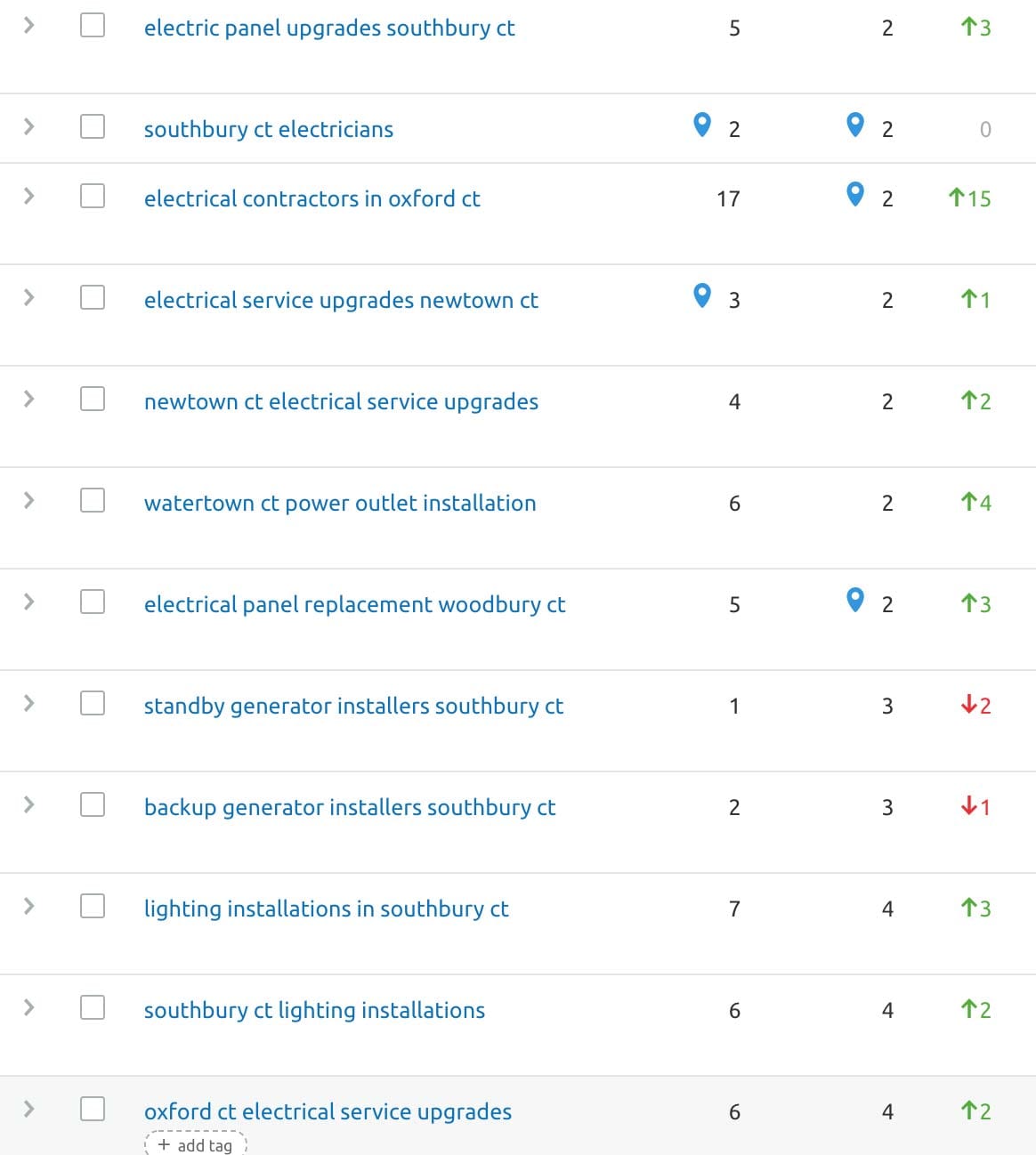 We can help you grow your business, too.
Fill out this quick form and we'll get right back to you!