CASE STUDY
Credit Solutions of New England
Credit Solutions of New England is a local credit repair company. They came to us in need of a social media strategy that was going to ramp up business and we gave them just that!
When Credit Solutions of New England came to us, they were missing a few key elements of a successful social media campaign. We needed to help them gain more leads, which then results in more business.
They needed a stronger digital presence in order to attract more clients. We needed to implement a plan where they would be receiving more interaction and engagements, as well as more visibility.
20,472 People
Reach (Facebook Ads) 446.2% Increase
51, 396
Impressions (Facebook Ads) 738.7% Increase
443
New, qualified leads resulting from Facebook Ads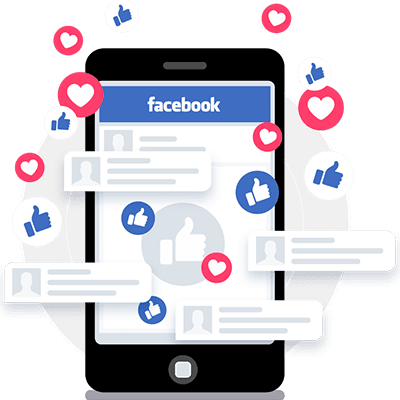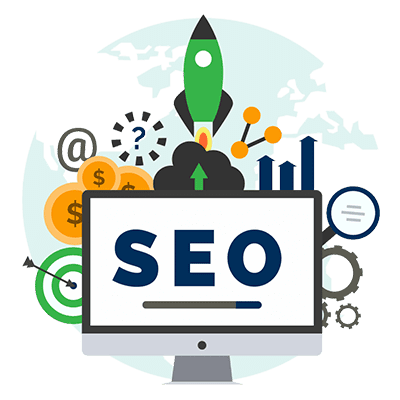 Facebook
We increased the number of Facebook advertisements that were being posted in order to reach more people. By increasing the reach, this then increases the engagements on each post.
We wanted these numbers to go up so that they would get more leads, skyrocketing business and furthering their success. The ads we created brought in a tremendous amount of leads, engagement and interaction for their page!
Check out some of our ads: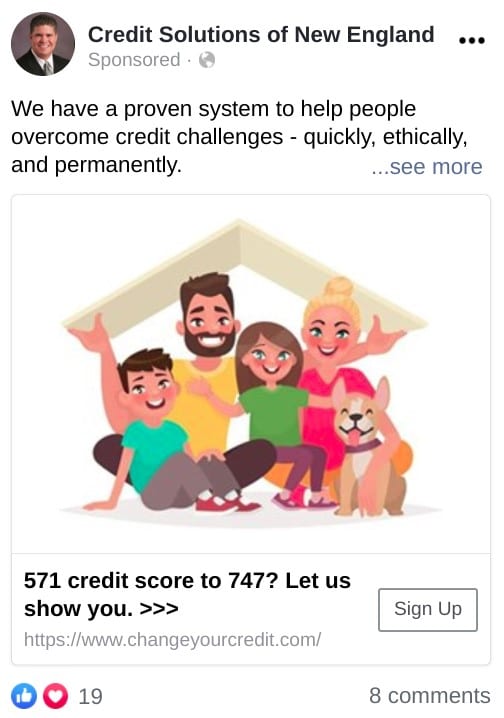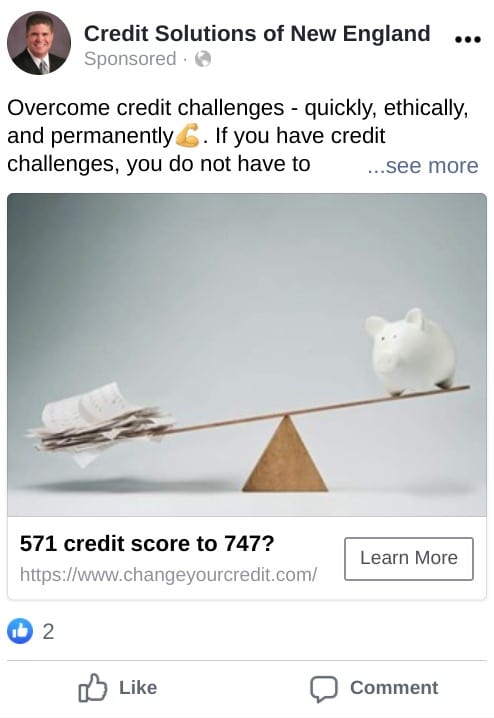 SEO
Credit solutions of New England needed to stand out amongst its competitors. They needed to have traffic directed to their site, and no one else's. We created a search engine optimization strategy in order for their company to get more visibility.
When people searched for a credit repair company in NH, they were going to find Credit Solutions of New England first! The same goes for neighboring Maine, which is also an area of opportunity for this company.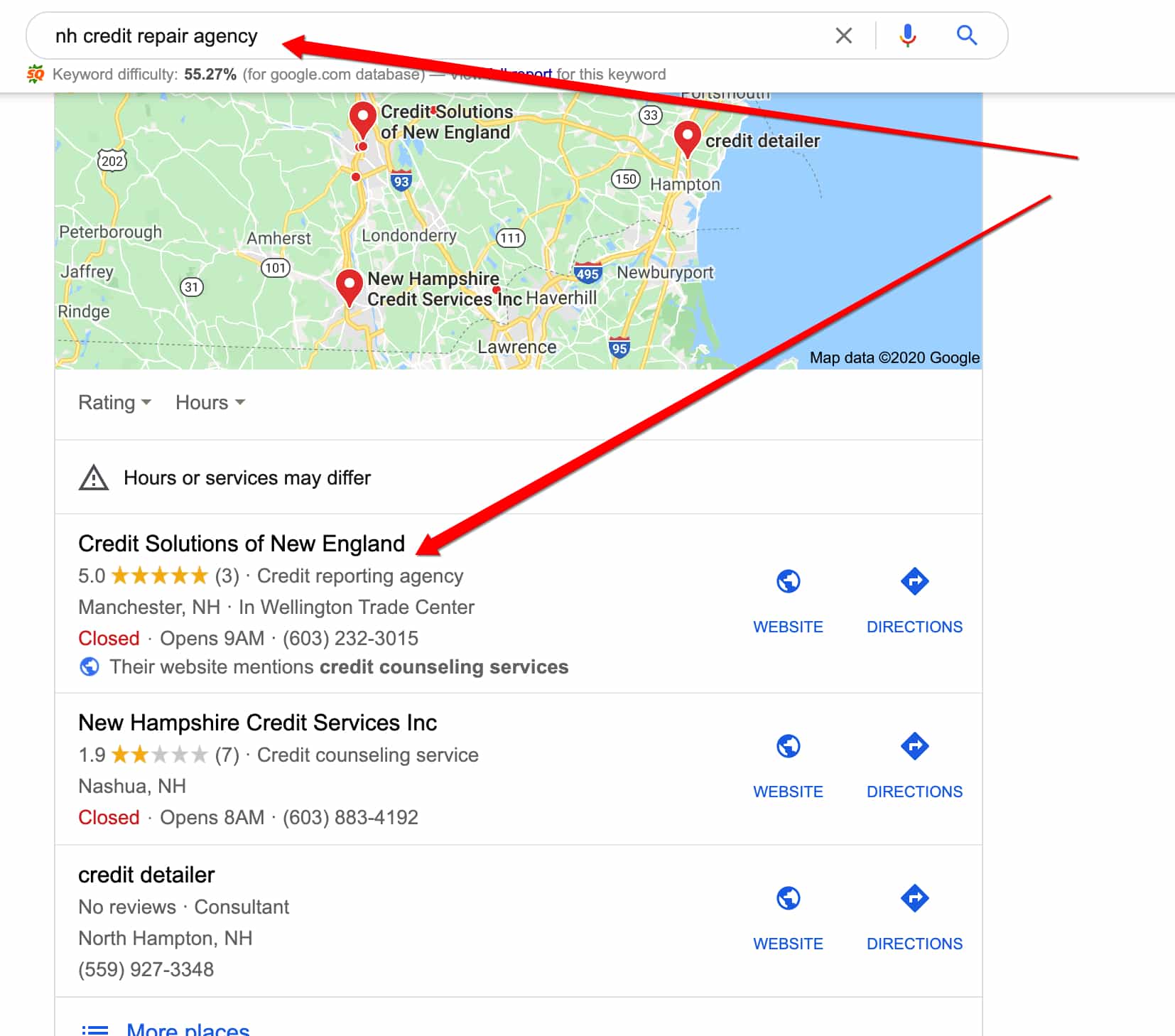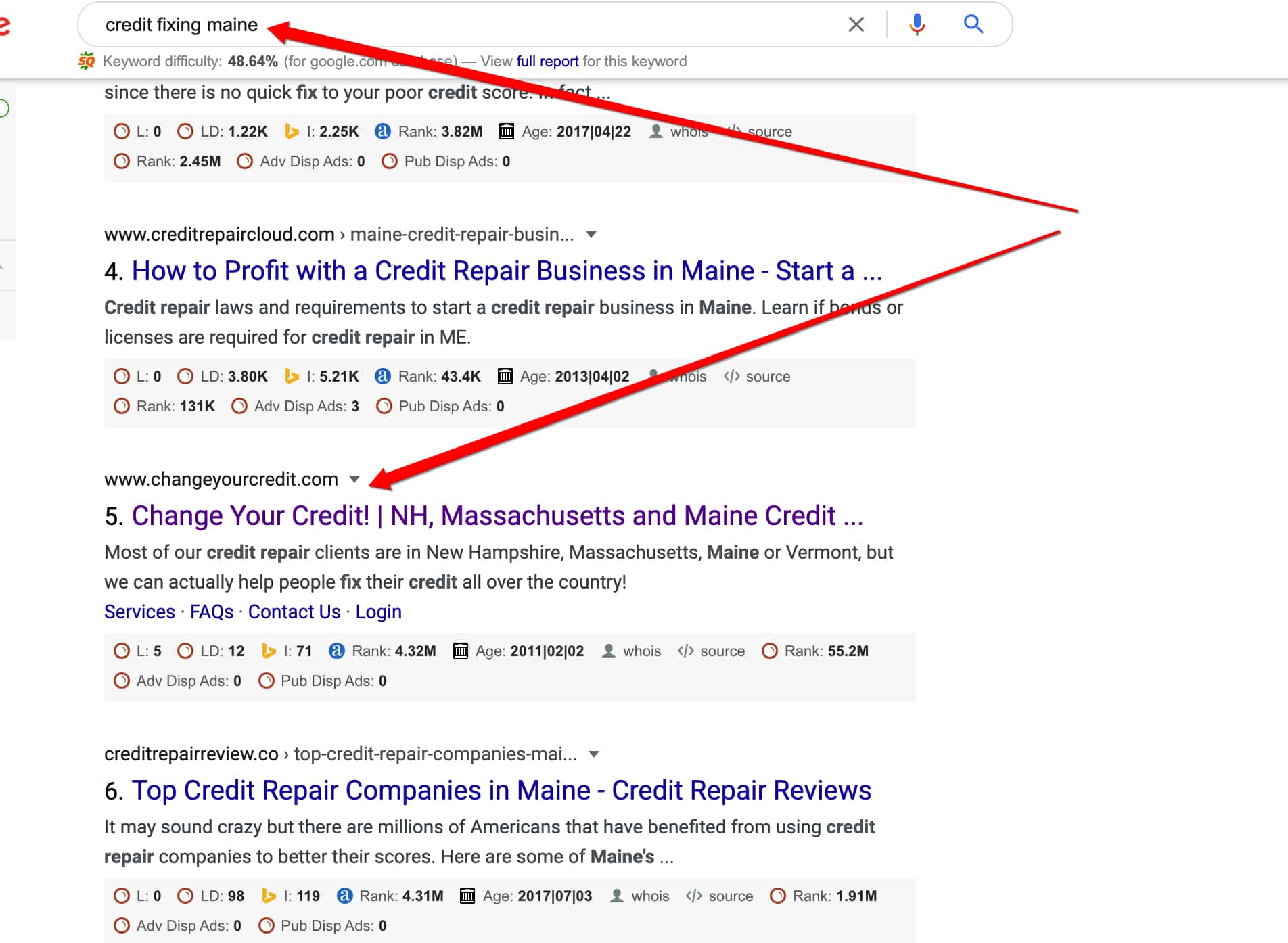 We can help you grow your business, too.
Fill out this quick form and we'll get right back in touch with you!