CASE STUDY
Colorado Tree & Lawn
Colorado Tree & Lawn is a local tree service with goals of gaining more visibility on the internet and getting more leads. They needed a marketing partner to create scalable tactics to generate quality leads at an affordable price.
When we began working with Colorado Tree & Lawn, they were missing quite a few key elements of a sound digital presence, including a Facebook & Yelp page. In just a few months, we were able to use both of these properties to drive a tremendous amount of leads high quality leads for the company:
580%
Increase in Yelp Page Visits
89%
Increase in Social Media Reach
102%
Increase in Social Media Engagement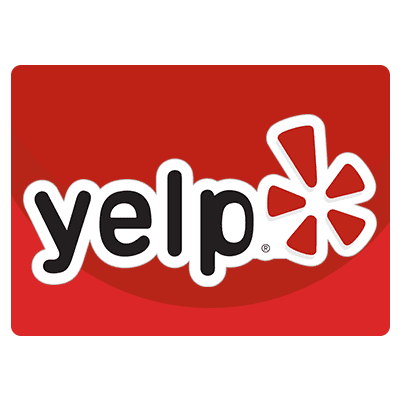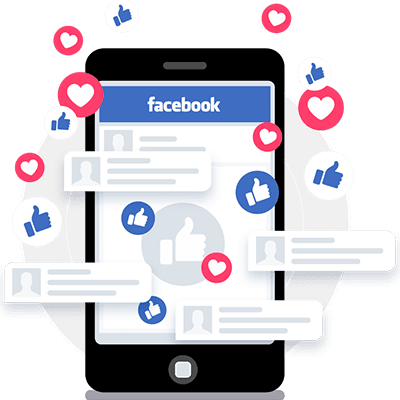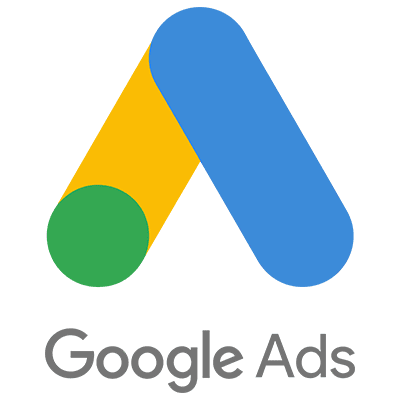 How to get more Yelp Leads
We found that having a targeted, paid Yelp campaign paid off big time for Colorado Tree. But the secret sauce is the response time. We handle all the inbound Yelp traffic for Colorado Tree, and we keep the response time in the green so potential customers see they'll get immediate gratification.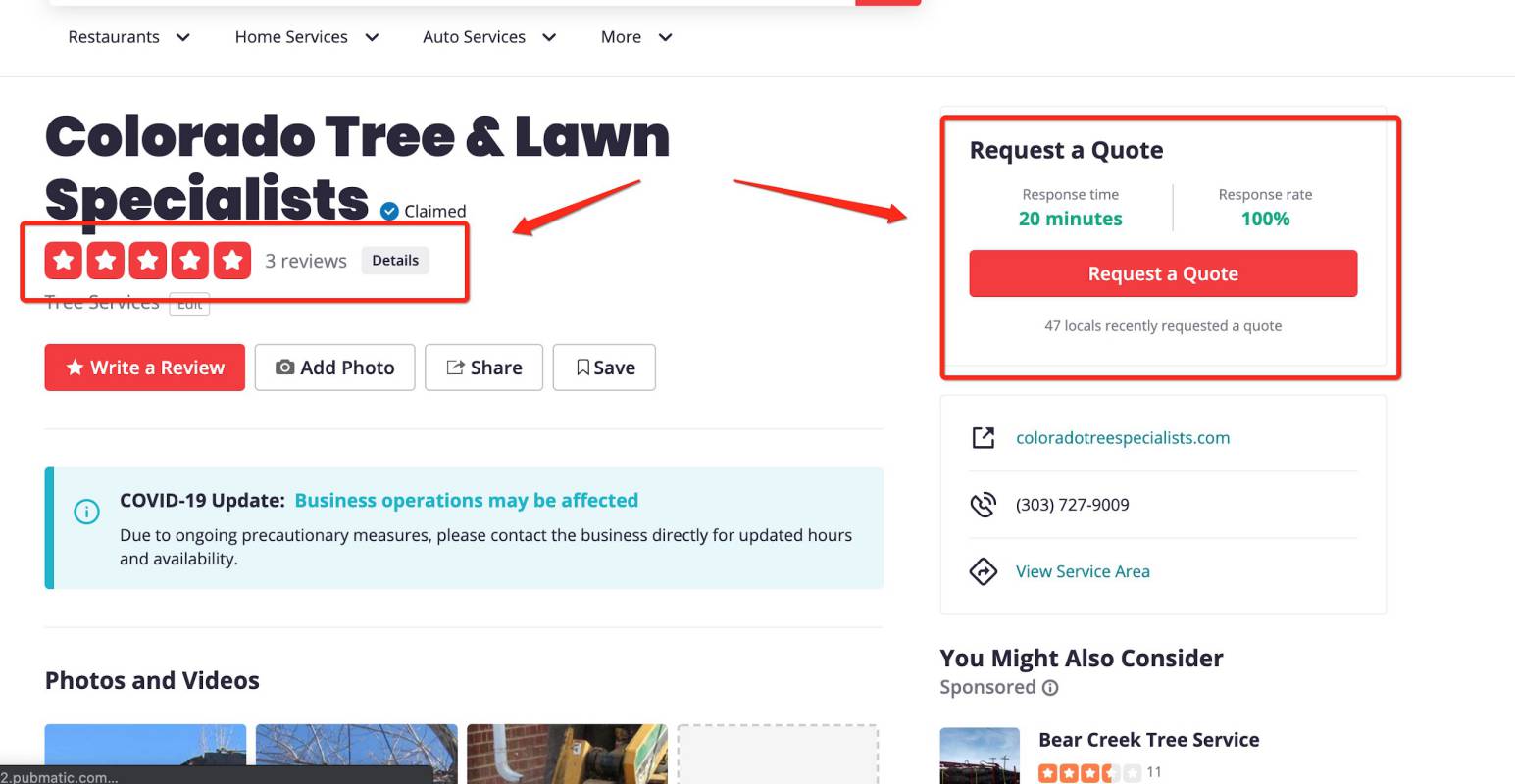 We also use the "Social Proof" factors Yelp provides. Since we have a "green" response time and just a few good reviews, lots of people request quotes! This gives Colorado Tree this highly effective metric on their profile: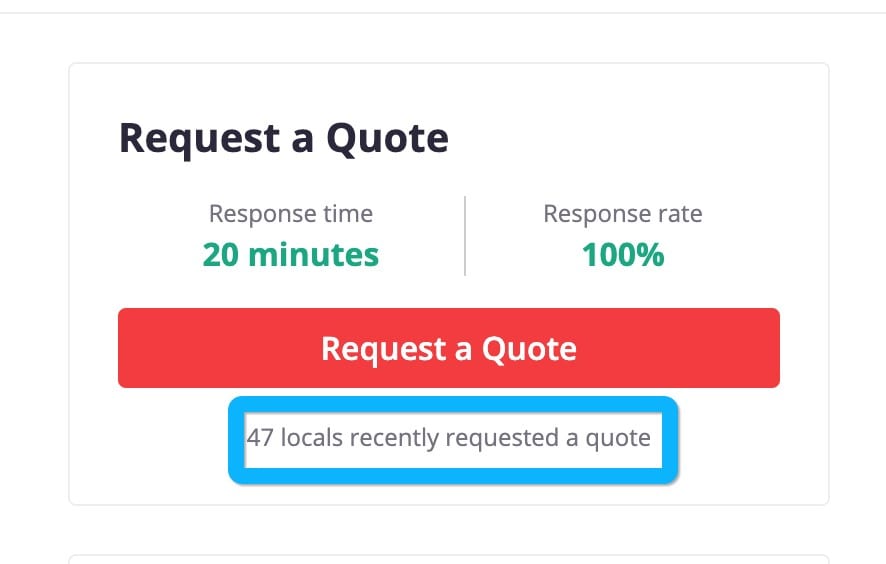 The power of this can't be denied….. People feel safe requesting a quote because so many OTHER PEOPLE have done so recently. Additionally, people see that they will DEFINITELY get a fast response. This has been invaluable for Colorado Tree.
Just take a look at all the leads they're getting!!


Facebook Ads are helping this tree service crush the competition.
Facebook lead generation funnels are highly effective for Colorado Tree and are generating leads for less than $15 per new customer!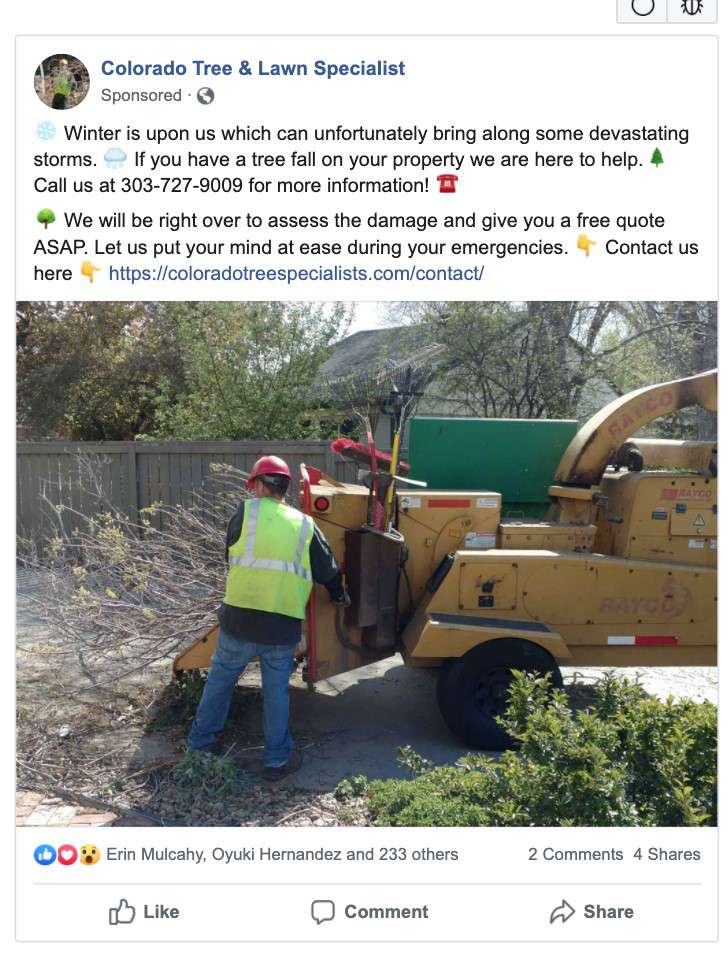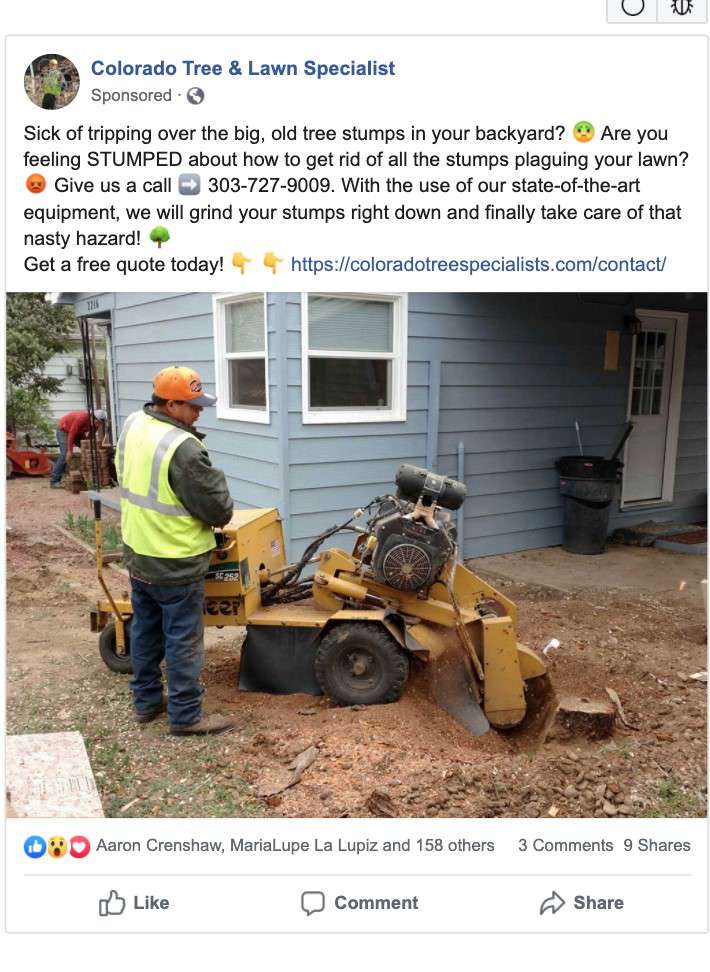 The secret to solid Facebook Ads performance? In this case, it's "problem/solution." We always try to phrase the ad copy to agitate a problem the audience is likely feeling, and then provide the solution in the same ad! Usually works like a charm!
We can help you grow your business, too.
Fill out this quick form and we'll get right back in touch with you!