CASE STUDY
BNI
BNI New Hampshire was looking for a way to attract more small business owners. BNI needed to gain more visibility in the small business community in order to generate more visitors to its meetings and ultimately create more members. BNI hired SC Digital to drive awareness via Facebook, Facebook Advertising, Google Advertising, YouTube, Instagram, LinkedIn, Blogging, & More.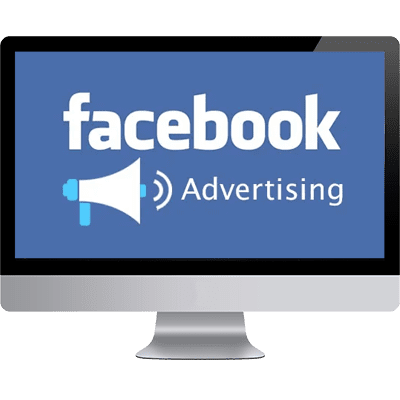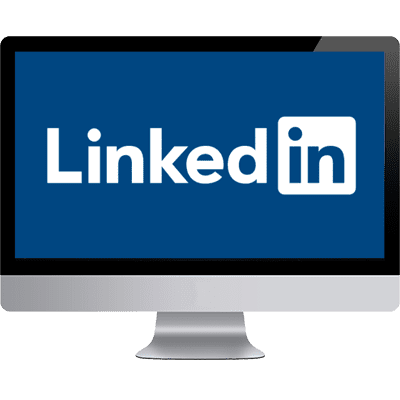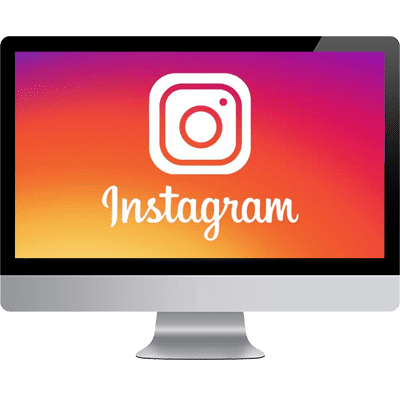 100's of Visitors
and dozens of new members
5000% Increase
Instagram Followers in 6 Months
72% Increase
Facebook Page "Likes" and Engagement
Facebook Ads
The primary target audience for BNI is local business owners and sales/business development professionals looking to grow their networks. We have utilized Facebook Advertising to communicate to those people the BNI offering and educate them as to why they should visit a local chapter. Using a healthy mix of testimonials, education posts, videos & more, we have successfully generated hundreds of visitors and dozens of new members for BNI NH.
Here are some examples: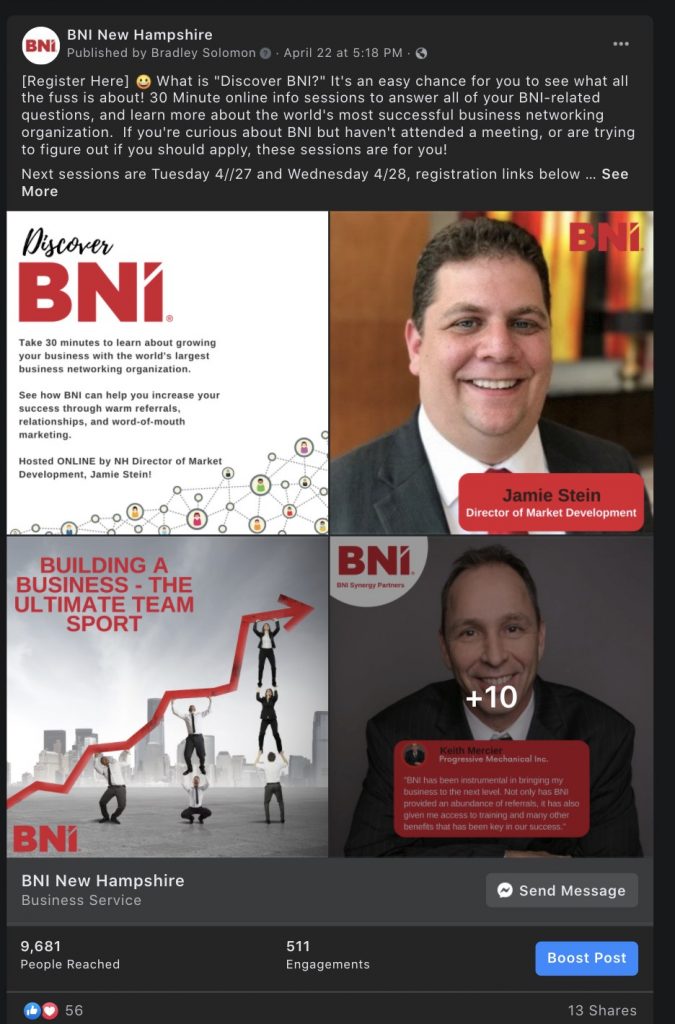 We have also created user growth from 862 to 1377 in 6 months.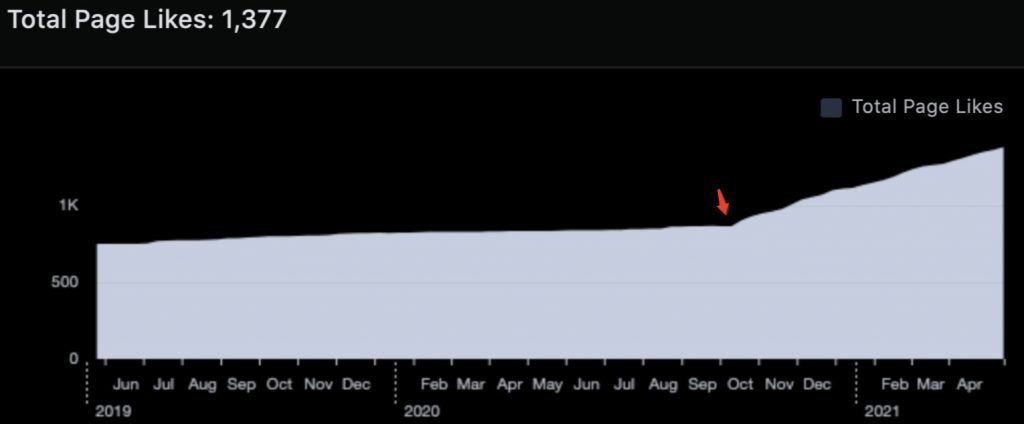 Retargeting strategies
Our strategy is to educate members of the long term. We "set the table" for potential visitors by showing a post with beautiful photos and engaging copy. We then retarget with a series of educational posts which likely exist in the customer's mind. Here's an example of this strategy in action: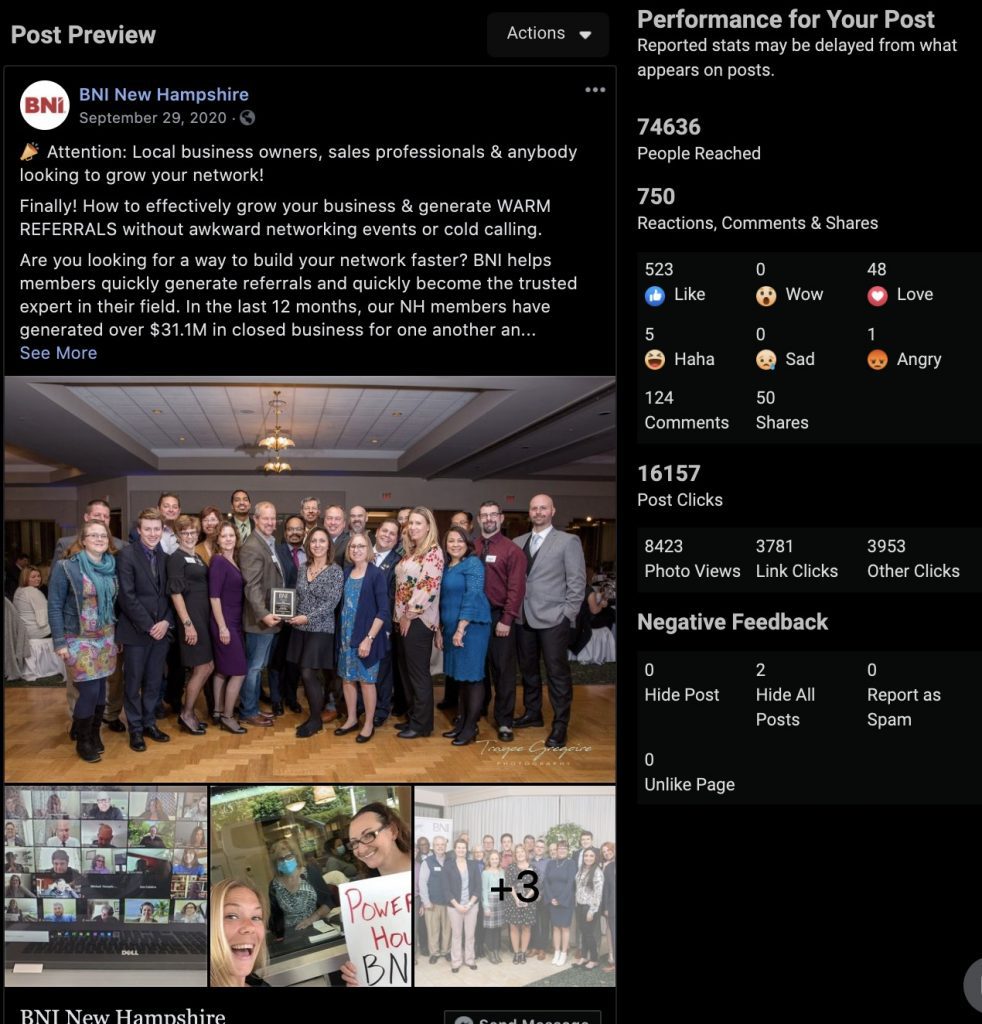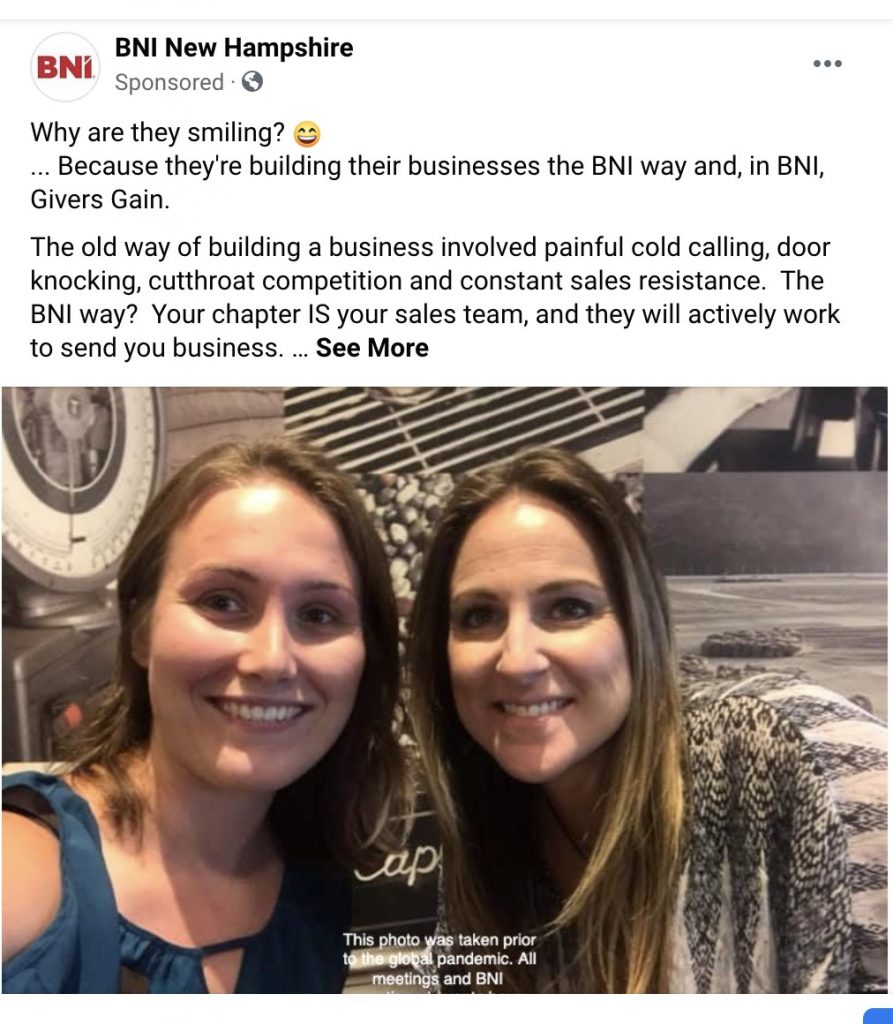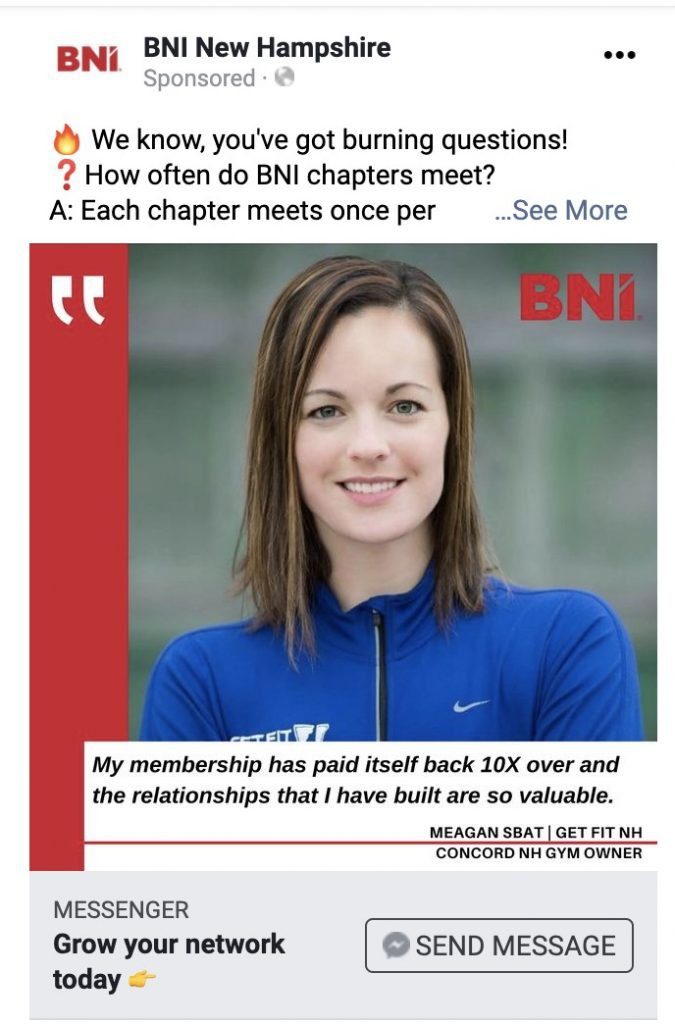 Telling stories and highlighting members
One of the primary ways we have generated interest on Facebook and all social media is by highlighting the variety of success stories created by BNI. We have done this using attractive pictures and graphics as well as videos. Collecting and representing testimonials has been very successful in creating interest around BNI.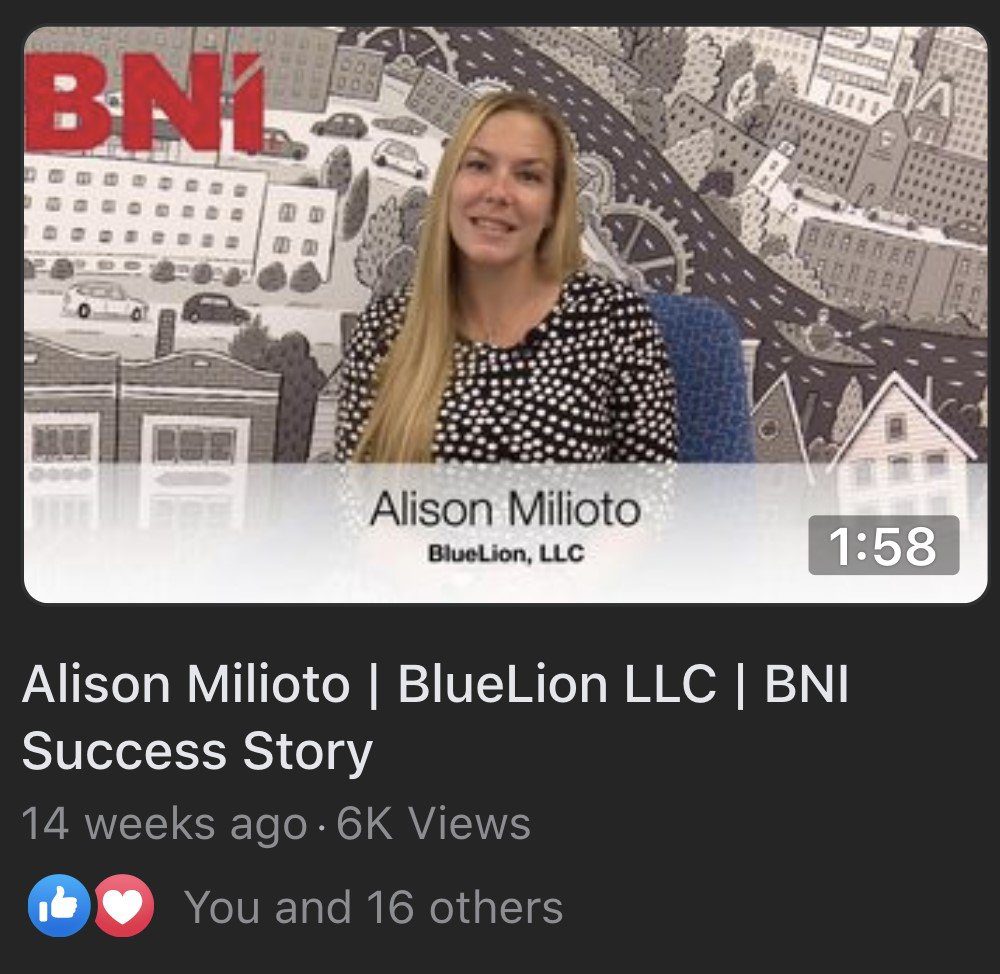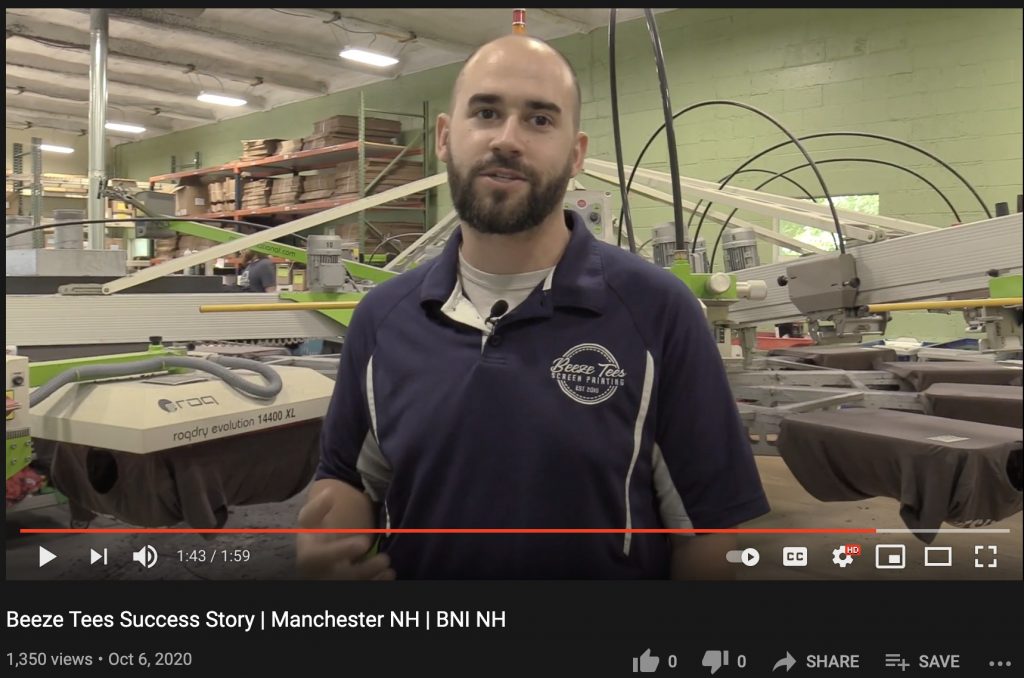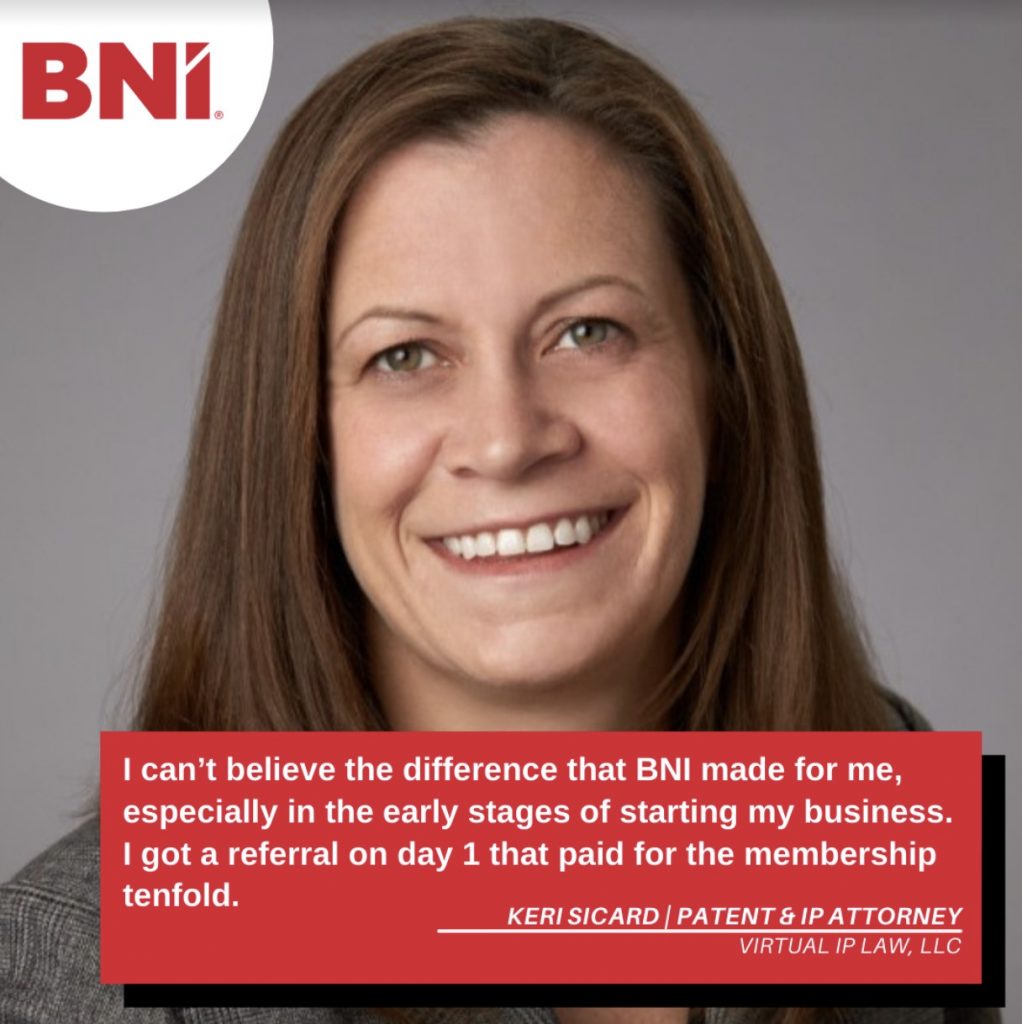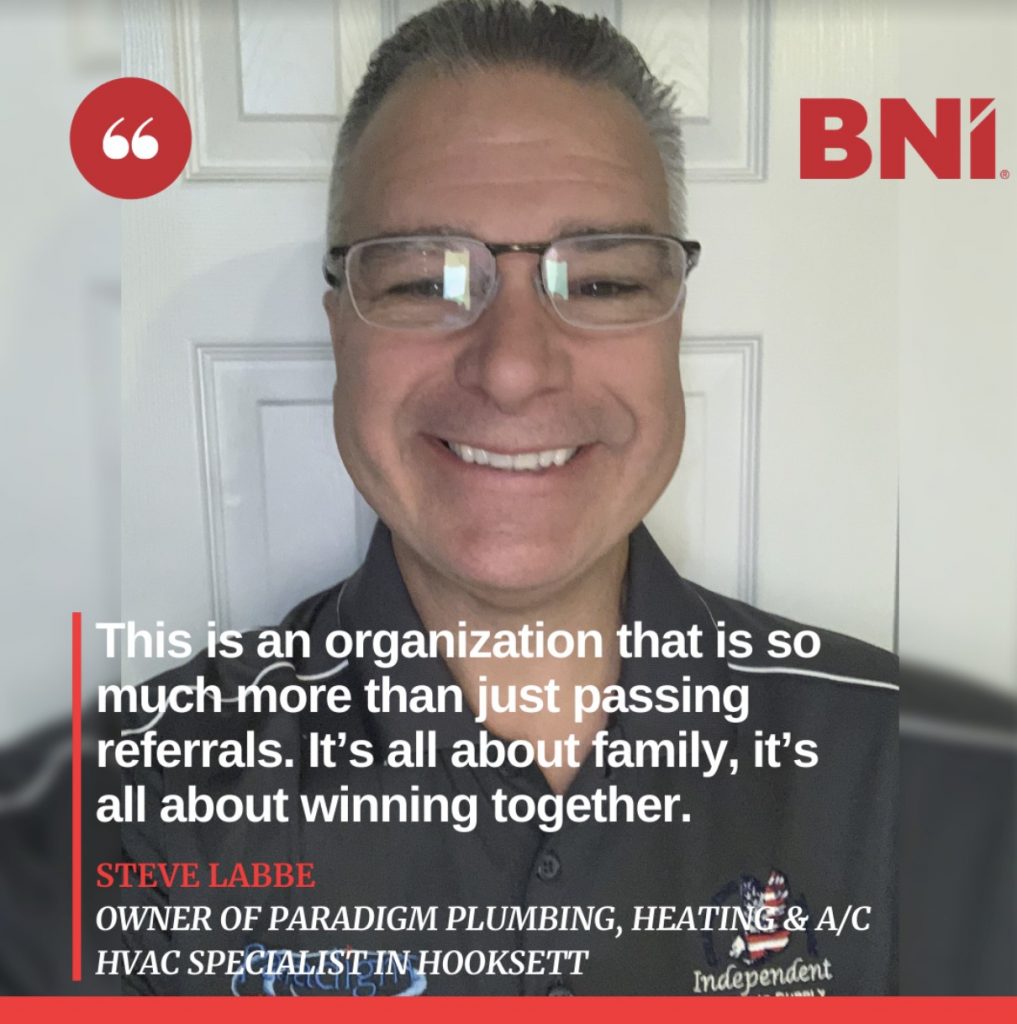 Instagram
We have created a robust Instagram presence for BNI NH, highlighting many of the important aspects of BNI membership and showing off the members of the chapters in a variety of ways. Beyond just creating Instagram posts, we have also used Instagram's direct messaging feature to proactively connect with other business owners and generate visitors to meetings. This has generated 494 followers throughout New Hampshire and this number grows rapidly each month.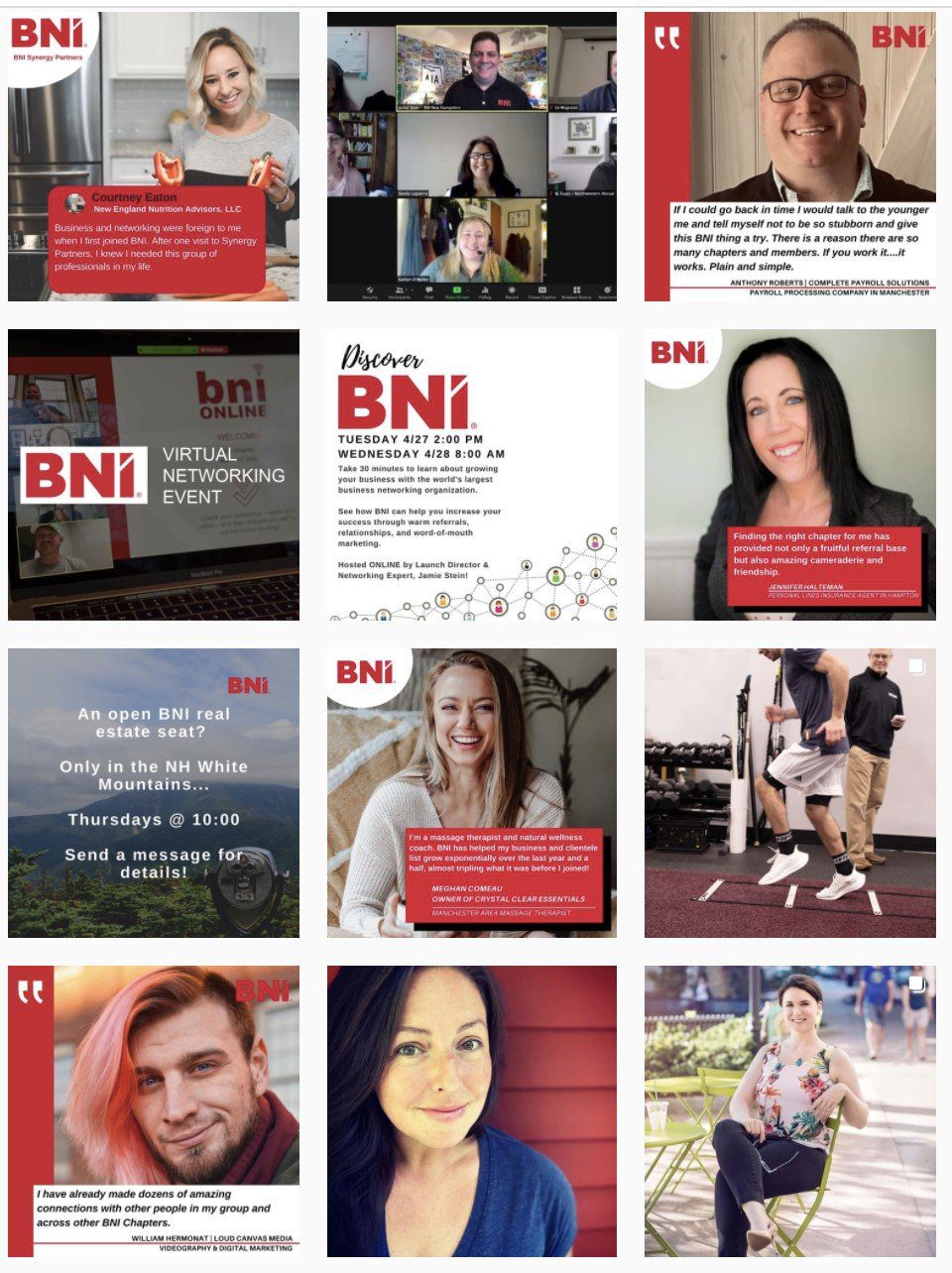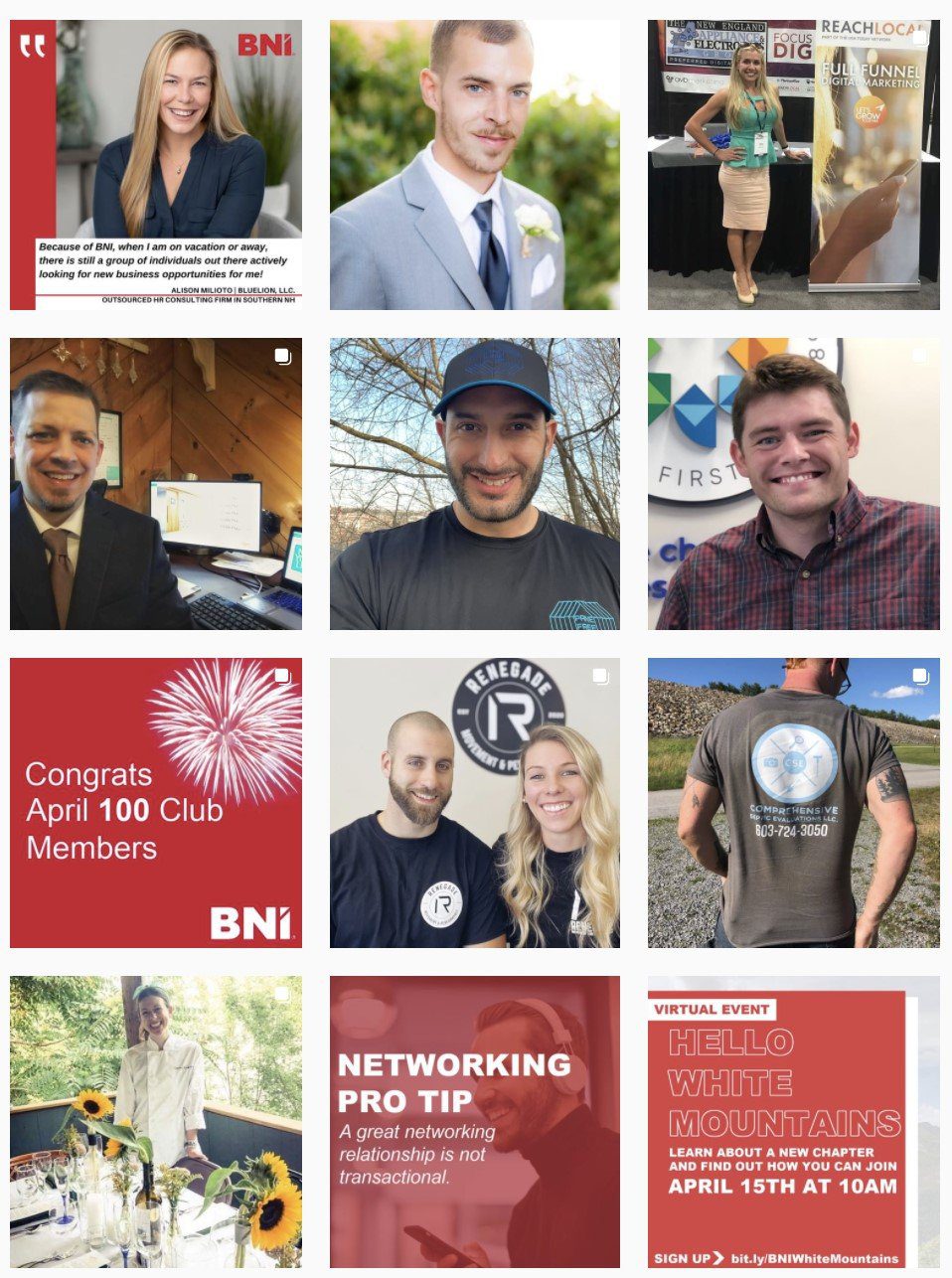 LinkedIn
By creating a robust, interesting LinkedIn presence we have generated 136 LinkedIn followers for BNI NH. We have used this LinkedIn presence to build more visibility and generate further interest in BNI among small business owners.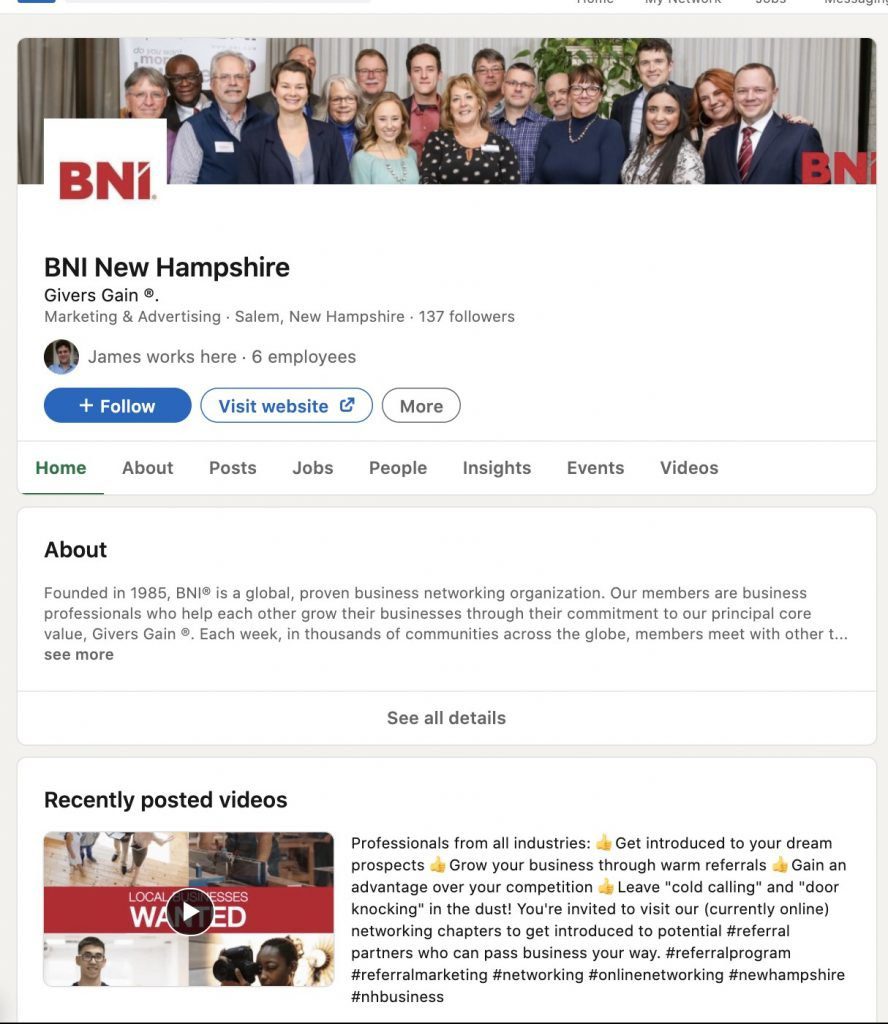 Blogging
We publish a monthly blog for BNI NH in order to educate prospective members.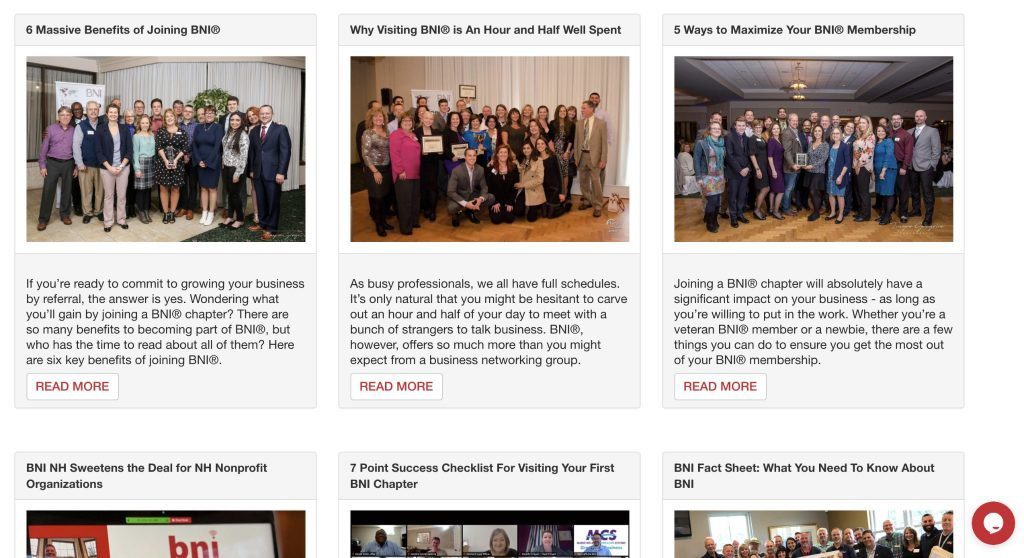 Inbound Lead Management and Member Placement
In order to generate leads for BNI NH, we primarily use Facebook Messenger. The value here is that it gives potential members the immediate ability to get information and it allows our team to schedule their visit to a chapter meeting immediately. Therefore, our team monitors the inbound chat traffic from Facebook, collects information from potential visitors, and completes the registration process for the various chapters throughout NH.
Website improvements
In order to make BNI NH's website more interactive, we have reformulated CTA buttons. This has made it easier for potential members to search for chapters online. We have also installed (and actively managed) an inbound chat widget for the website which has generated dozens of leads from visitors.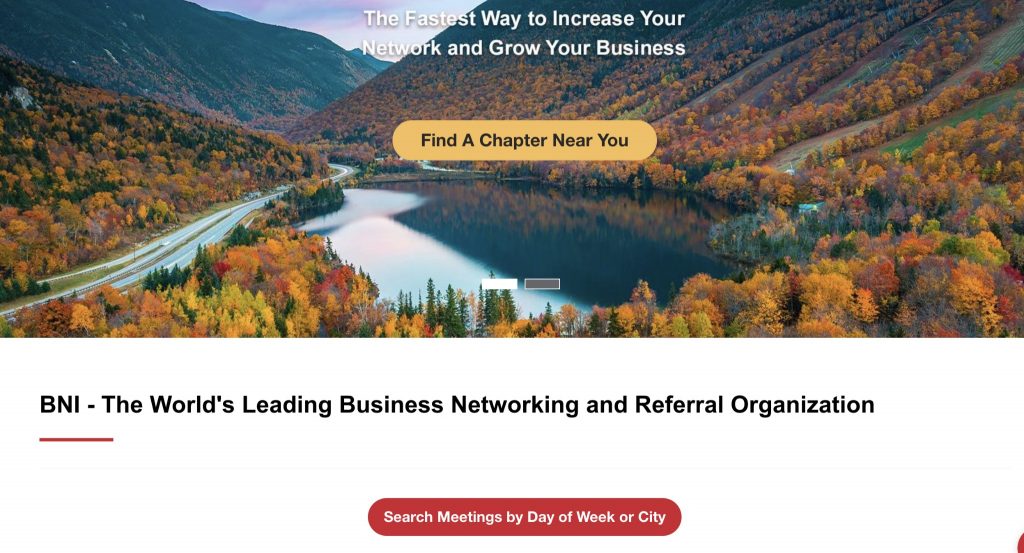 The Results
BNI NH is extremely happy with the results they are achieving through our digital marketing strategies. They have had hundreds of additional chapter visitors and dozens of new members as a result of the digital marketing strategies we have implemented and this will only continue to grow.

We can help you grow your business, too.
Fill out this quick form and we'll get right back to you!