CASE STUDY
Auto Wholesalers of Hooksett
Auto Wholesalers of Hooksett is a local car dealership that was in need of a social media strategy that would bring them above and beyond the competition. They needed to increase their digital presence in order to drive more leads from Facebook, and we did just that!
INCREASE LEADS TO INCREASE SALES
When we began working with Auto Wholesalers of Hooksett, they were missing elements for a successful social media campaign. They needed more of a presence online to create engagement and interactions. In just the year since we have been working with them, we have increased their digital presence, generated a tremendous amount of leads, and substantially increased their inbound messages.
We removed the burden of them needing to run their own social media, so that they could focus solely on selling cars and managing the new leads we acquired for them.
Our targeted Lead Generation campaigns have generated 364 buyer leads in less than a year for Auto Wholesalers! 
364
Leads (Less Than 1 Year!)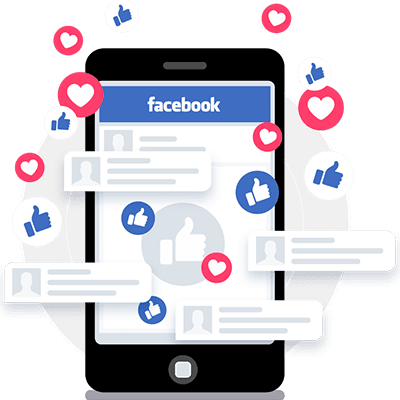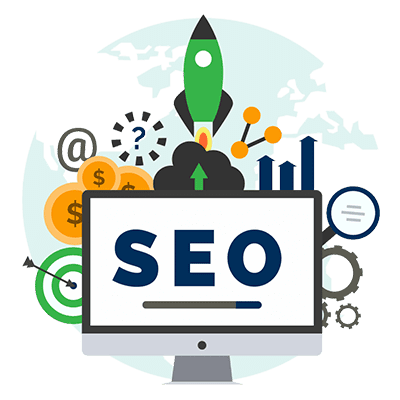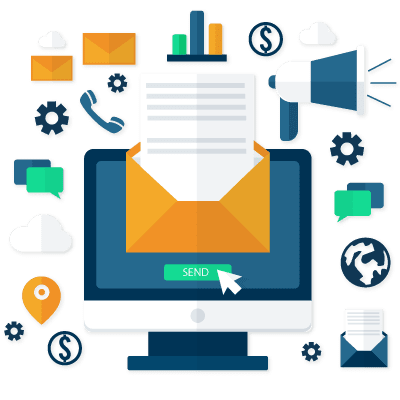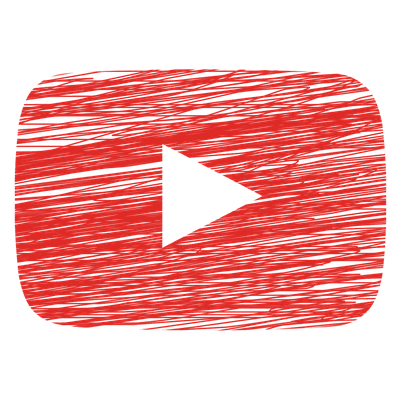 Facebook Lead Generation
Target Market -> Increase leads -> "Drive up" car sales
Creating posts and advertisements that generated engagements and interactions as well as increasing the number of leads from their targeted market. These posts showcase different sales, deals, and the overall mission and practices of Auto Wholesalers. We needed these posts to be interesting and eye catching, so using their drone photography, we edited videos and created visual content for their page.
We wanted to push posts and ads directly to their target market, which is people we knew were getting a tax return, people that had bad credit, and even college graduates who are looking to finance their first car of their own.
Here are some of our targeted ads: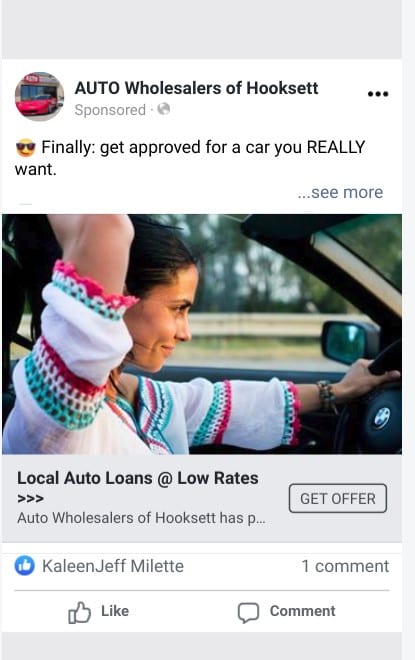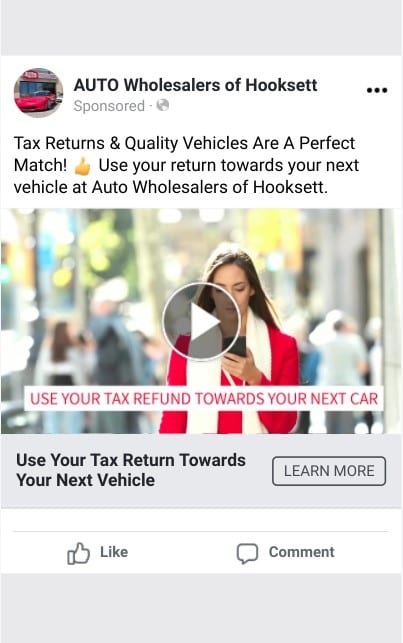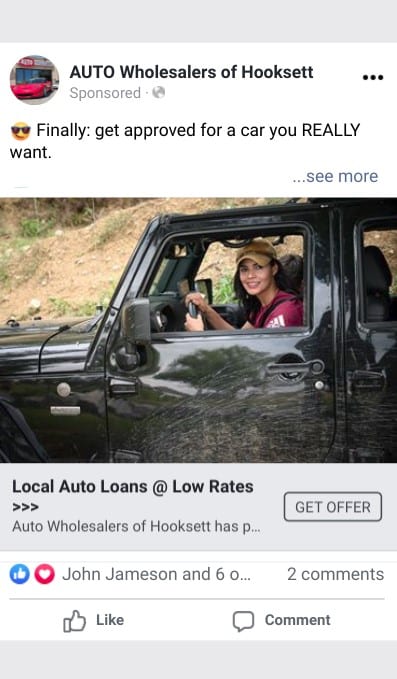 Our targeted Lead Generation campaigns have generated 364 buyer leads in less than a year for Auto Wholesalers!
Video Marketing
We took Auto Wholesalers' visual content to the next level by using video marketing. We created and edited videos to showcase their product, and to promote their business as a whole, in a way that grabs the attention of the viewers!
SEO
In order to surpass their competitors and other dealerships, Auto Wholesalers needed more visibility and traffic being directed to their website. We implemented a strategy in order for them to go above and beyond, and you can see from where they were before working with us to now, this plan was extremely successful!

Email Marketing
We have created blast emails to further advertise deals, sales, and events that are taking place at Auto Wholesalers. This allows for more leads, and for more of their target audience to be reached.
We can help you grow your business, too.
Fill out this quick form and we'll get right back in touch with you!