Success story
Virtual IP Law
Virtual IP Law is a father-daughter duo law firm with a combined 60 years of experience in legal practice. They are registered patent attorneys with expertise in various technologies and their intellectual property.
When we started working with Virtual IP Law, it was unranked in Google and needed help establishing a digital footprint. It has since grown to rank nationally for most of their top keywords while gaining a more significant market share.
Virtual IP Law firm is one of the leading intellectual property law firms and needed a strategy to capitalize on the vast amount of web traffic that exists for IP law. The firm's website needed to be restructured and rebuilt and needed to include many of the primary best SEO practices to help it rank more prominently in Google searches.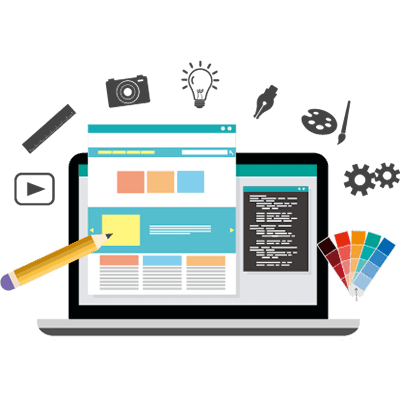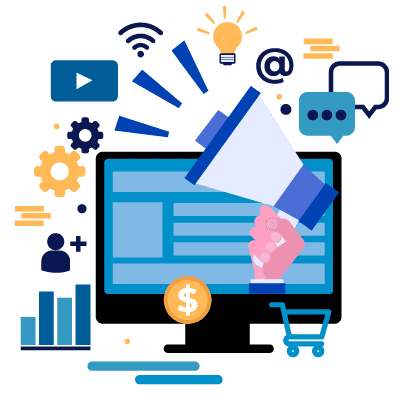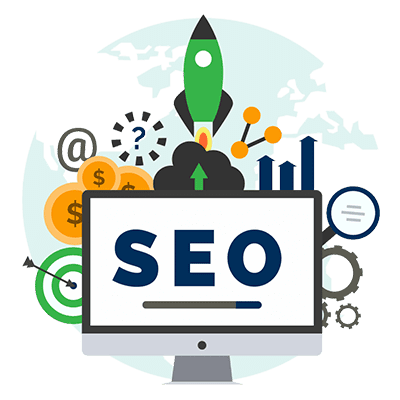 Search Engine Optimization
SEO
We started by focusing on detailed keyword research. We observed what exactly people were looking for to help in targeting. Our focus would change based on real-time market needs. As such, the law firm could start to attract their desired clients.
For example, many people search for "patent attorney services" each month. We have focused on the keyword such that the law firm now ranks on the first page of Google search results for the term.
Look at how much visibility the company has gained over the short period of us working together.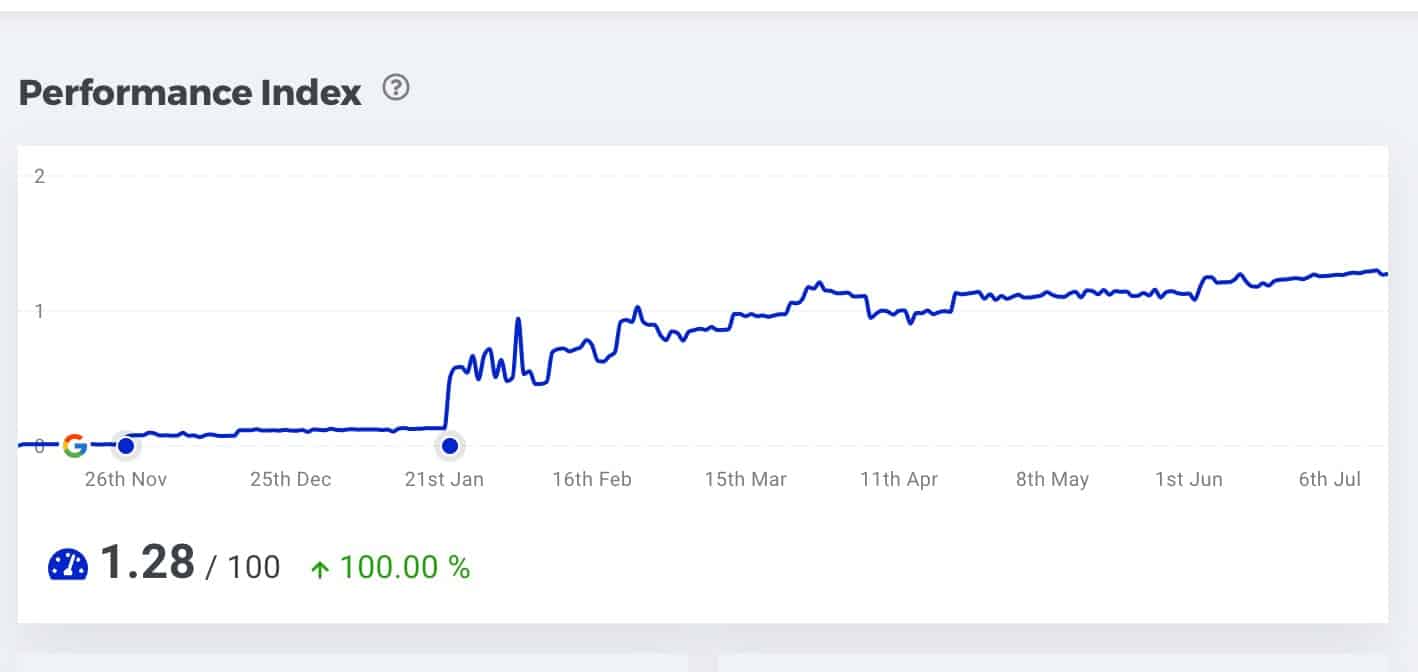 Here are some crucial keyword rankings we have achieved with the team.

Content creation
We established that legal practice is a competitive world and looked for ways to set our client apart as an authority. We created a wide range of web content for the law firm, mainly on legal analysis and opinions. We have also made it easy for clients to understand the exact service they get from the firm and the legal team handling their cases. Our content is focused on building trust between the clients and the team.
Website redesign
No matter how much content you produce, you rely on the website for execution. We redesigned the Virtual IP Law website to have a new, vibrant look and feel. We have incorporated a legal service dropdown which allows clients to pick the needed service easily. The website is also responsive and fast loading on all devices.
Massive growth
Something we are proud of about working with the law firm is the massive growth they have experienced. We started working together when Virtual IP Law when the law firm only had three attorneys, and they have now grown that number to nine! 
What does Virtual IP Law think about us?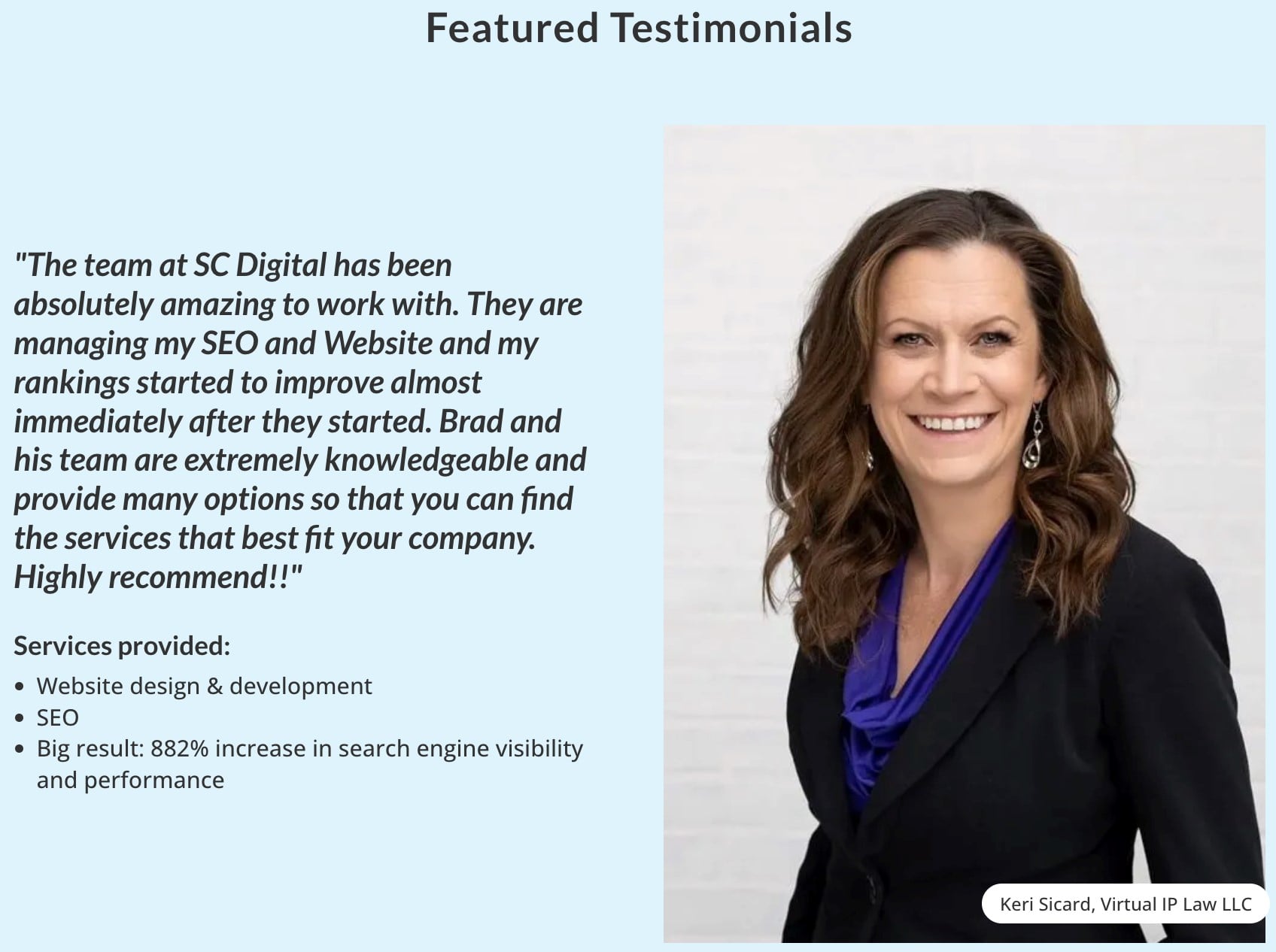 Moving forward
Even though we have achieved much within a short period of collaboration, there's much more to work on. We will keep fine-tuning our digital marketing strategy to make Virtual IP Law the ultimate intellectual property attorney.
We can help you grow your business, too.
Fill out this quick form and we'll get right back to you!